Turkish President Recep Tayyip Erdogan commented on footage showing American troops with representatives of the Kurdish YPG forces in Hasek province - at one of Syria's oil fields. Recall that the Military Review published these footage the day before. Also recall that in Turkey, the YPG is considered a terrorist organization. Erdogan previously stated that he had agreed with the United States that YPG / PYD would be withdrawn from the Turkish border into Syria.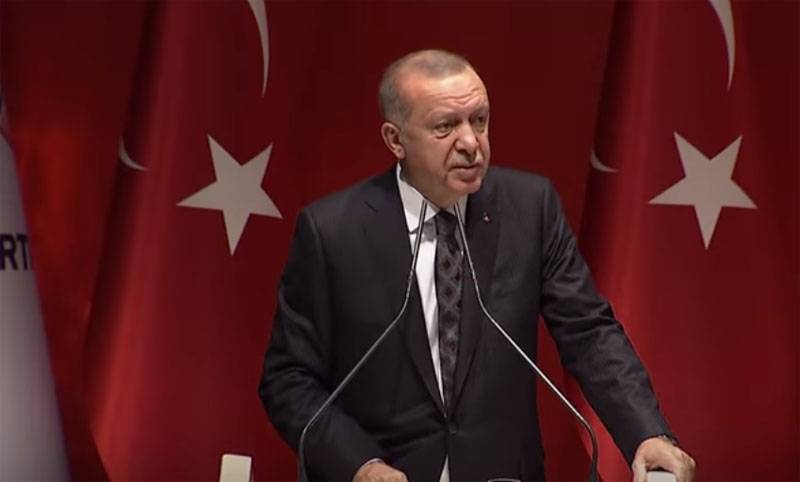 During today's press conference, Erdogan literally stated the following:
Unfortunately, the United States also patrols areas in conjunction with YPG / PYD. They should have left [the planned safe zone], but this never happened.
According to Erdogan, the US takes advantage of the fact that joint patrols with YPG by the Americans themselves are not defined as a violation of the agreement with Ankara.
At the same time, Turkish media publish footage from the territory of one of the bases previously belonging to the Syrian branch of the Kurdistan Workers Party. In stock
weapon
, which was recently delivered from the United States. This, in particular, is about US-made mortars and ammunition. In Turkey, they say that the transfer of weapons for the YPG was carried out through American military bases from Iraq.
Ma'ajiyar makaman 'yan ta'addar PKK / YPG da Amurka ta ba su. Makaman da aka kama a hannun 'yan ta'addar na da tambarin Amurka pic.twitter.com/dZfjWqYU5J

- TRT Hausa (@TRTHausa) November 5st