Indian media, citing a senior source in the military department, said that the country's air force decided on the concept of a new generation fighter. Recall that earlier the Indian Air Force command refused to consider options for the purchase of 5-generation fighters abroad. It was also added that the country will focus on developing its own combat aircraft under the AMCA program.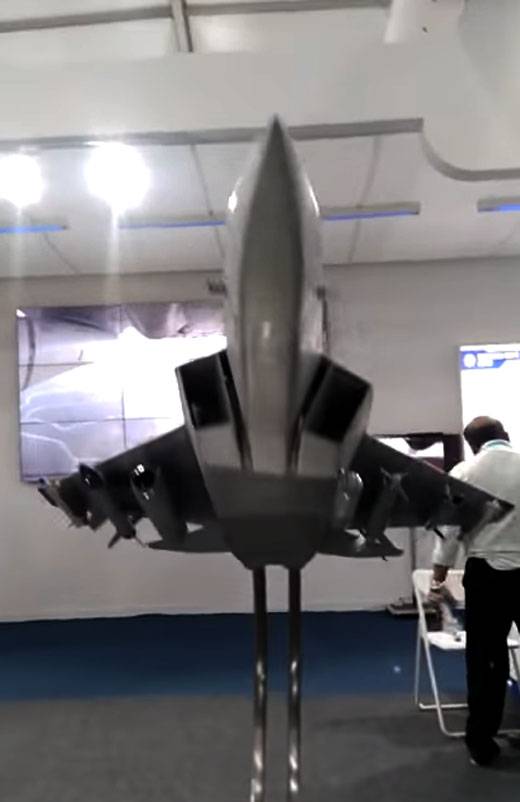 The Ministry of Defense of India plans to get a fighter, on which two engines will be installed, capable of taking the aircraft to supersonic speed without afterburner, as well as providing supersecurity. The fighter must be equipped with a radar with an active phased antenna (AFAR, AESA).
Air Force spokesman in an interview with The Economic Times:
The Indian promising fighter should receive an important advantage - the stealth technology.
As you can see, in India they still believe that it is stealth technology that is the main development
aviation
to gain an advantage over the enemy.
It is planned to spend about 1,1 billion dollars on the design of a new generation combat aircraft under the AMCA project (excluding funds for the execution of the combat vehicle itself). The plans say that by the 2025 year the prototype should be rolled out from the hangar, and by 2026 - the first test flight of the latest fighter.
Recall that earlier in India they talked about creating a new generation fighter for the 2030 year and mass production for the 2035. These terms in the conceptual program remained unchanged. At the same time, the interlocutor of the mentioned Indian publication said that the basic concept of a promising fighter has already been adopted.