In the 28 year of the Open Skies Treaty, the United States decided to withdraw from this agreement. According to The Wall Street Journal, US President Donald Trump has already signed a document of intent to withdraw from the treaty.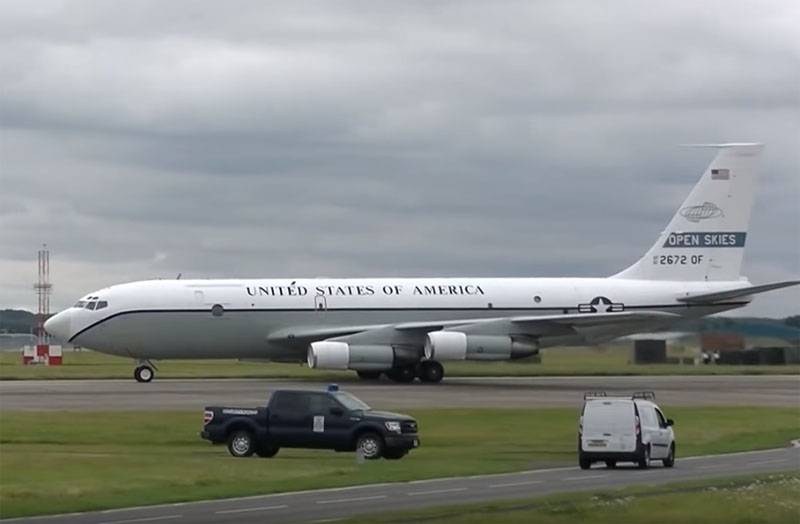 US Air Force Monitoring Flight Aircraft - Boeing OC-135B "Open Skies"
Recall that on the basis of the Open Skies Treaty, signed in Helsinki in March 1992,
aviation
participating countries can carry out announced flights over the territories of other countries for monitoring, including military activity. At present, 34 states are parties to the Agreement, including Russia, the USA, Turkey, Georgia, the Baltic countries, Belarus, Germany, Ukraine, etc.
Allegedly, the United States intends to withdraw from the agreement due to the fact that Russia allegedly violates the terms. This is despite the fact that in the 2014 year, the United States itself denied Russia a monitoring flight in its airspace. Previously, the Russian military was accused of using aircraft with "advanced intelligence equipment, including infrared cameras and sensors."
If the United States withdraws from the treaty, then, for obvious reasons, Russia can make a reciprocal move, which will close the airspace of our country for monitoring flights carried out by NATO aviation today.
The United States itself has called Trump's initiative "pro-Russian," noting that if the United States cannot control Russian territory from the air, it will be "a bad moment for the interests of the United States."
Recall that earlier the United States withdrew from the Treaty on the Elimination of Intermediate-Range and Shorter-Range Missiles.