Prologue
Modern international life proceeds in conditions of precarious balance. Not only the magnetic poles are changing, but also the centers of civilizational attraction, former fulcrum and signal landmarks. The times of relative peace on the planet are a thing of the past. Everything begins to mix into a motley mass, where the general behavior and steps seem unpredictable.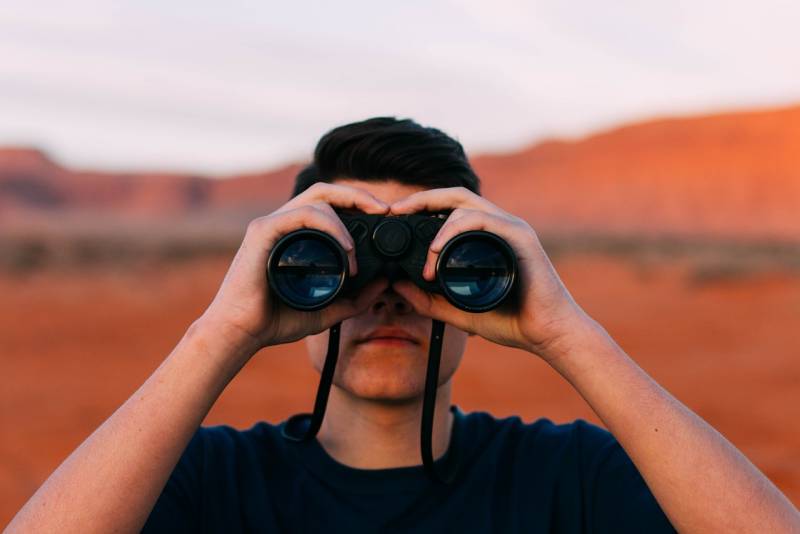 Old concepts and political attitudes are dilapidated and stupefied. Tips and organizations lose public confidence. Much suggests that the international balance of the last century ordered a long life. No, formally it still exists, which we know from political
News
. But this is just his shell, which is no longer able to hide reality. It is being replaced by a time of anxiety, uncertainty and risk.
It is already difficult for the Western community, the "golden billion" (that is, the billion claiming to be all valuable), to remain at the top of the economic food chain of the world. The king of the mountain is increasingly being squeezed from there by India, Brazil and China. At first, their timid struggle gradually bore fruit on this slippery road. And China, for example, no longer hides that it no longer intends to be a labor concentration camp for America and the European Union. He is already openly (well, or in Chinese openly) trying to manipulate the West.
Africa from the former colony is also getting its mind. It is as easy to rob it as 100, 200, 300 and 400 years ago, most likely, it will not work. The fate of the Arabian monarchies, generally loyal to the West, fluctuates depending on oil prices. To maintain the external illusion of well-being, even it becomes increasingly difficult for them.
Sometimes it seems that there is nothing definite and even sacred in this world, where the old world order has already faded and the new one has not yet escaped. There are no principles or ideas under the cover of fallen leaves. Separate, albeit not so harmless, problems are still superimposed on this.
America cannot cope with the pressure of excessive money supply in the face of gigantic domestic debt. There is already a neat default not to do. China, no matter what it says, is unable to meet the population growth rate with the pace of production. And it begins to boil without work. In addition, the foreign product market is still limited. Even for a global factory like China.
England is tormented by old complexes, it is going through hard times. She does not want to turn into Spain, and can no longer take the place of America. France still has a good scientific and technical potential in comparison with it. Especially in commonwealth with close Italy. But Germany, on the contrary, sank. A former troublemaker in the first half of the twentieth century, Germany has long settled down. The current German Chancellor, if able to frighten the neighbors with anything, is lectures on the need to fight corruption. Imagine what kind of reaction these speeches evoke in Southern Europe: in Italy or Greece. Germany in its usual European field is already crowded by Poland.
Nevertheless, the international situation does not at all lead to a playful tone.
The West loses its leading role on the planet in the evolutionary development of affairs. He still controls the main trade routes, except for the Northern Sea Route. He also has farmland. But on the horizon, apart from the financial one, the resource crisis is clearly visible. Especially when the true extent of the shale fraud in America is revealed. And for all to see, an empty slurry of deception will surface. It's unlikely to hide it endlessly under Saudi oil and Qatari natural gas. This means that energy prices will creep up again.
The West still has natural resources, but they are no longer enough to satisfy their own appetites. And they are growing regardless of the fluctuation of the dollar or euro.
An agitated and in its own way hungry West will not be idle to sit and watch as all the most valuable floats past him. And how can you change the course of an unfortunate match in the arena? Of course, a conflict, a fight on the field. If your game does not go, you should try to spoil the game for others. Make them play by their own rules.
The cultural beginning of the conflict
At first you can try to do it culturally. In order not to risk yourself just in case. Those. resort to intrigue, quarreling other countries. Or try to weaken them with disputes of their poisonous intentions.
You remember
history
about obscure mosquito bites in Brazil, with a disease previously unknown to science? Or about a fever walking in Africa, threatening peace, which then somehow disappeared? Apparently, because Western missionary scholars dealt with it. Well, and thanks to them for that. Now we, at least, know what they do in their laboratories!
But insects and infections are indiscriminate, at least for now. In addition, they can shoot the wrong way, depending on the vagaries of the weather. And in general, it is not so easy to fight others with the help of epidemics. They work for the future, and the result is needed today, now. Within three, a maximum of five years.
The West has such or such a term to save the economic foundation of its democracy. Otherwise, it will be difficult to speculate in democracy, even within itself. Democracy and human rights are good when they bring benefits, not poverty. Not only well-being is at stake, but the Western way of life itself, instilled into everyone as the only right and possible for the world.
The stubborn West will try its best to prevent its debunking. But we will not stop only in the West. Because on the world map there is also the East.
And this is dynamically growing China, and not only. In Japan, it seems, have already experienced the syndrome of Hiroshima, Nagasaki and Fukushima. Tokyo dreams of more in the rays of the rising samurai spirit. The Kuril Islands alone, apparently, are already few samurai. But, in addition to Japan, there is also Korea, a country that is volatile in itself.
And in the Middle East, between the two seas, Turkey claims to be the regional leader. She is blackmailing the European Union by handing over the keys to the European gate to refugees. For this, Turkey wants to receive tribute from Europe. Ankara is talking with the European Union in a capricious tone. Turkey contains a large army for itself with debt and a shortage of sources of growth. But, apparently, she has big plans. This pushes her into political and military adventures.
Take off the rose-colored glasses
I did not list these problems in order to shock someone. But is it time to take off the pink glasses from the nose? You need to see a picture of a real, not imaginary or desired world, in which the universe is supposedly fertile, and its love is enough for everyone. No, it is not. There are always threats in life that need to be countered, or better yet, anticipated. But in no case do not respond to threats with cheap herbivorous peace. This is the most dangerous and wrong line of behavior when faced with problems and threats. And to meet them in today's world is an option for everyone.
No country or union, no matter how powerful they are, in our world is safe from disasters. The old logic of nuclear deterrence, unfortunately, is losing strength. Especially for those who did not participate in the atomic competition. How do they know what the destructive effect of nuclear
weapons
. They did not deal with him, and they hope they will not. Or, on the contrary, it is believed that a large uncle in a cylinder will present them with several atomic bombs in order to get them out of their dung. It makes no sense to them to prove that you can pay for it.
Stupidity, greed and irresponsibility are more and more constrained by prudence in politics. The calls for prudence no longer solve the problem. Therefore, do not apply your logic to someone else's head. An alien and not always sober head is always darkness.
In fact, even the great countries do not have insurance, while the smaller ones never paid for it. Is this a cause for alarm? No. But a reason to think.
Someone else's inappropriate behavior, too, must be laid in the global estimate. The estimate then turns out hoo! Many are interested in: who will pay for the banquet? Keeping in mind that someone has to pay for others. The fate of such scammers is unenviable, and it is not necessary to pity those who do not know how and do not want to answer for themselves. They themselves must be responsible for everything.
Please note: in our conversation I have never once mentioned the word "Russia". Russia's turn is ahead. And before while on the table we see solitaire, where, in addition to aces, kings and princes, there are other cards at face value. Agree, a multi-colored deck comes out. Sometimes explosive, like an explosive mixture. However, I hasten to reassure the impressionable part of the public.
The glass is half empty
Various negative phenomena, natural and political-social, fall on our heads as if from a cornucopia. The real ones that concern us personally are in a hurry to snuggle up from the news, rumors and the Internet. Reflected in the mind, like a mirror room, all this contributes to the growth of pessimistic moods. When we start not to want the bad, but to wait for it. This is mistake.
You say a tough time. And before it was better and easier? Of course, we did not live then and did not bear the burden of worries. But today it's our turn, and miss it will not work. As much as I would like.
The experience of centuries shows that it was precisely at the change of eras that people most often thought about the end of the world. Having for good reason. However, they lived and survived. Really this time should be completely different?
I have strong suspicions that the "apocalypse" (nuclear and otherwise) still will not happen. The terrible end of the world will have to be postponed somewhat. If the end was required, it would come much earlier. I don't know what is the reason, but the earth, like water and the sun, apparently still has a credit of trust in man. As to all of humanity. Or everything is simpler: they still need it. So there is a continuation of the story with you, my friends.
But the common future will not be the same for everyone, but different. Mostly depending on the effort. Everyone has yet to compete for a happy ticket there. To do this, you already need to take care of yourself, instead of thinking about humanity.
You have to have your strong arguments ready, and, on the contrary, hide the flaws. Make sure that they do not interfere, or do not dare to use them. Deftly forge iron when it suddenly becomes hot. Do not yawn or relax, which you should already forget. Hoping for the best, but nonetheless be prepared for everything. Lean on a clear and cold head. And one more thing: be sure to keep the powder dry. It never bothers, but it can always help. Something like that.
With a vision for the future
And now, friends, we will move on to Russia. What is she? What are the challenges facing her with an eye to the future? I have already listed some, but it's worth adding a few.
In my opinion, the main thing for her is to preserve her territories, resources and subsoil. Rid the economy of liberal reforms. To finally achieve demographic growth, creating all the prerequisites for this. Build roads, develop the Northern Sea Route. Fully control the airspace and the entire adjacent sea zone.
Other tasks, also urgent, will be solved later. I have already talked about the most important.
No, I do not call for passivity. Sometimes in the interests of your field you need to be able to play on someone else's. But these are issues of tactics, not strategy. And our strategy is this: Russia should remain Russia, no matter what happens around. This, by the way, is quite up to her.
We have no allies? So what. You might think they used to be. Are we not allies ourselves?
All our opponents have long been known, we have an accurate idea on their account.
The NATO bloc goes around the bush, relying on political pressure, an indirect struggle. NATO avoids direct clashes with Russia. In his principles in relation to Russia, nothing strange is visible. China is careful. His leadership is smart enough to refrain from military-political adventures. Especially when the strength of Chinese weapons and the army is not clear. The Chinese Communists still have enough internal problems, not external ones. Here, as I said, more surprises are to be expected from Japan and Korea: both North and South. Turkey should also be kept in the spotlight. And, proceeding from her steps, it is not at all necessary that this attention will be kind to her.
In the current situation, there is nothing supernatural for us, something that we would not have encountered before. All you need is to use the cards at hand. We will talk about how to do this.
In the meantime, a smoke break. Hey, do not go far, to be continued!