USS Ford (FFG 54), one of the few Oliver Hazard Perry class frigates still afloat, was sunk by fire from ships and aircraft participating in Pacific Griffin 2019 exercises. This is reported by the US Navy.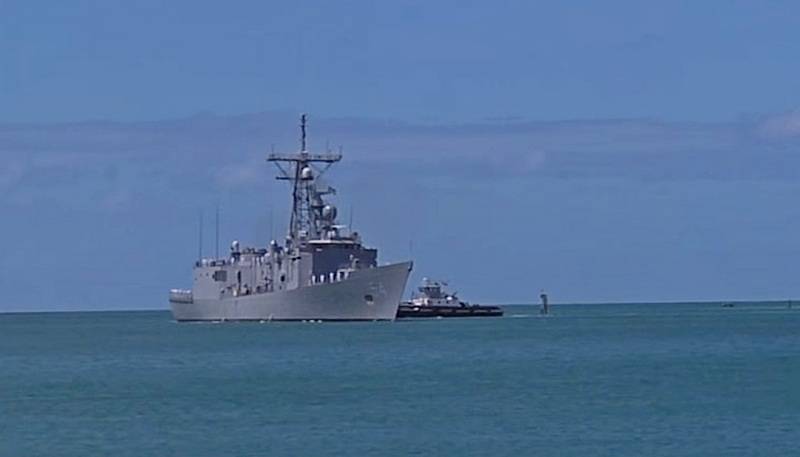 With a massive blow from the diverse forces of the United States and Singapore, the decommissioned frigate was drowned about 170 nautical miles from Guam. USS Gabrielle Giffords (LCS-10) littoral ship and maritime patrol took part in the destruction
aviation
rockets fired at the target, B-52 bombers that dropped bombs, and Singapore's RSS Intrepid frigate (FFS 69), which fired from Harpoon launchers.
This teaching provided us with an important opportunity to carry out a realistic naval attack using real ammunition in conditions that cannot be duplicated otherwise. Training with our Singaporean partners in a difficult exercise like this is priceless
said Captain Matthew Jerby from the destroyer squadron.
The destroyed Ford frigate was decommissioned in 2013 after more than 28 years of service. The ship was named after Patrick O. Ford, assistant gunner of the patrol river boat, who was posthumously awarded the Naval Cross for his heroism in the Vietnam War.
After the flooding of the ship, the US military has less than ten of the same type of ships left, which awaits a similar fate or disposal.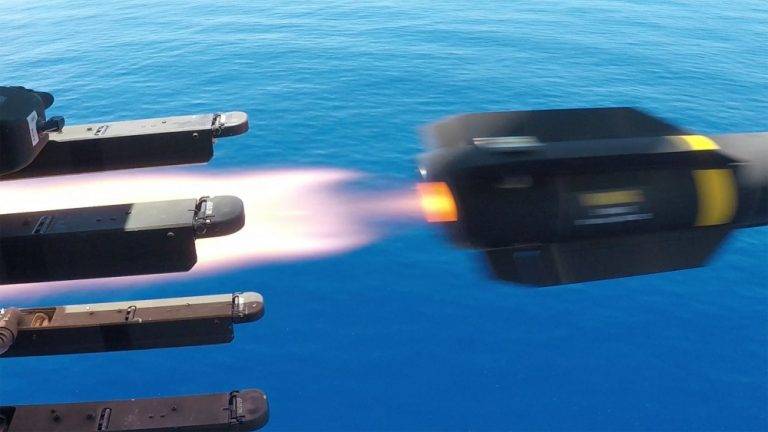 MH-60S Sea Hawk helicopter launches AGM-114 Hellfire rocket by USS Ford (FFG 54)