A parade of the armed forces of China will offer viewers a rare picture of its rapidly developing military arsenal. This demonstration will probably show a world and a missile equipped with a nuclear warhead that can reach America in 30 minutes, writes The Independent, a British newspaper.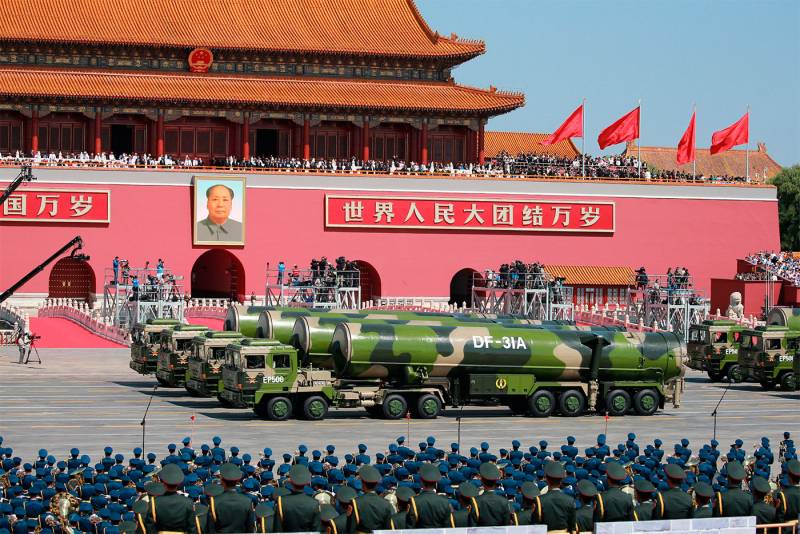 Dongfeng 41 is one of the latest weapons that, according to the Chinese press, can be presented during the celebration of the seventieth anniversary of the establishment of the Communist Party in the country. A drone capable of overcoming the speed of sound and a robotic submarine will also be shown. Such a show of strength will underline Beijing's desire to strengthen its bid for Taiwan, the South China Sea and other disputed territories, challenging the United States as the region's main dominant force.
On Tuesday, 15 of thousands of military personnel and hundreds of military equipment will take part in the parade, the spokesman for the Chinese Defense Ministry, Major General Tsai Zhijun, said.
The ability to project power is becoming increasingly relevant for Chinese leaders who want to control the sea lanes and water areas that Japan, South Korea, Vietnam, the Philippines and other countries also claim.
China has already received [...] resources that could reach potential adversaries around the world
- According to a notice by the US Military Intelligence Agency, published this January.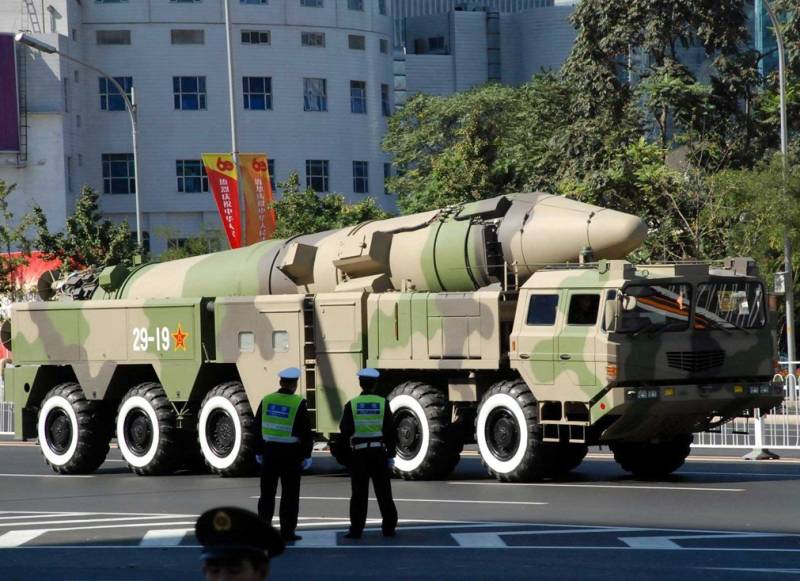 Imperial power
As noted in an article by The Independent, last year PLA spending jumped by 5 percent to 250 billion dollars, which is about 10 times the level of 1994 of the year. But the United States is still far ahead of the enemy, reaching the 750 bar of billions of dollars.
No details are available on the Dongfeng 41, but the Center for Strategic and International Studies in Washington believes that it may have a record distance of over 15 thousand kilometers. Analysts also claim that this kind of carrier can reach the States in half an hour, carrying 10 warheads. The previous Chinese Dongfeng 31 missile had a range of more than 11 thousand km, which made most of the continental American territory accessible to it.
China has about 280 nuclear warheads, compared to US 6450 charges or Russia 6850 charges (official statistics). Beijing says it wants to maintain a "minimum reliable containment" configuration, but will not be the first to use nuclear
weapon
in confrontation. Mobile launchers, it is alleged, "would make it difficult to strike the first blow to any potential enemy."