Project "ZZ".
Putin's power is not at all as strong as he himself believes, Garry Kasparov writes in the overseas press. The trouble is that Western leaders forgive him. Take even Trump with Macron - both continually cajole the Kremlin boss! But how not to cajole? Analyst D. Bechev in the influential journal Foreign Policy recalls that V.V.P. strong in his trolling. As soon as Washington quarrels with whom, Moscow extends an outcast hand of friendship. Putin's geopolitical humor and there's nothing to be done about it!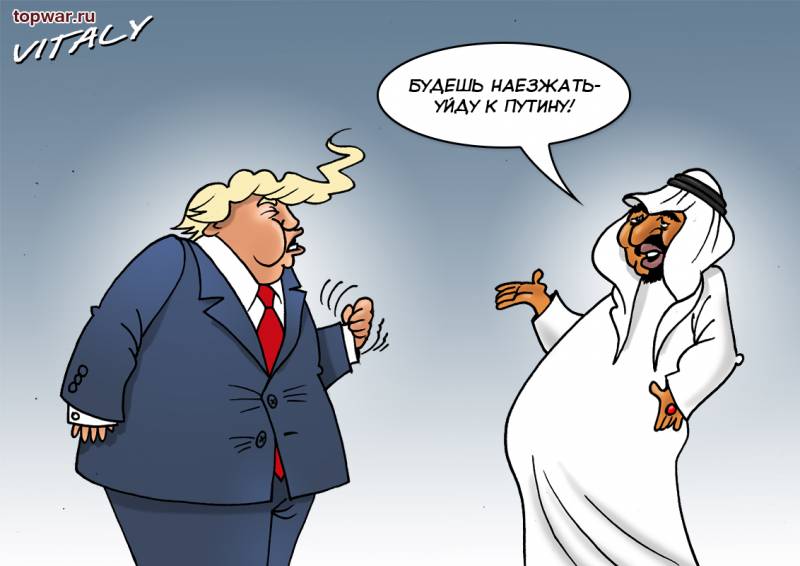 Do not forgive Putin
В
Washington Post
an article by Garry Kasparov, chairman of the Renew Democracy Initiative.
Mr. Kasparov believes that on 8 of September, the Russian elections to local authorities did not go the way laid by President Vladimir Putin. He (Putin) didn't really like it: after all, "Putin's United Russia party has lost seats throughout the country, especially in Moscow," notes Kasparov. And four days later, Putin "launched the largest security operation in his twenty-year rule." "The raids were carried out in forty-three cities across Russia," the author of the article says. "The police broke into the offices and homes of opposition groups and activists, confiscating documents, computers, and even coffee machines."
Having outlined these scenes, the publicist concluded. In his opinion, this demonstration of power testifies: Putin's power in Russia is not as strong as he (Putin) shows. Putin has gone from propaganda "to a campaign of violence," Kasparov notes.
Putin's popularity has already fallen. Economic stagnation in Russia is exacerbated by Western sanctions caused by the "war against Ukraine."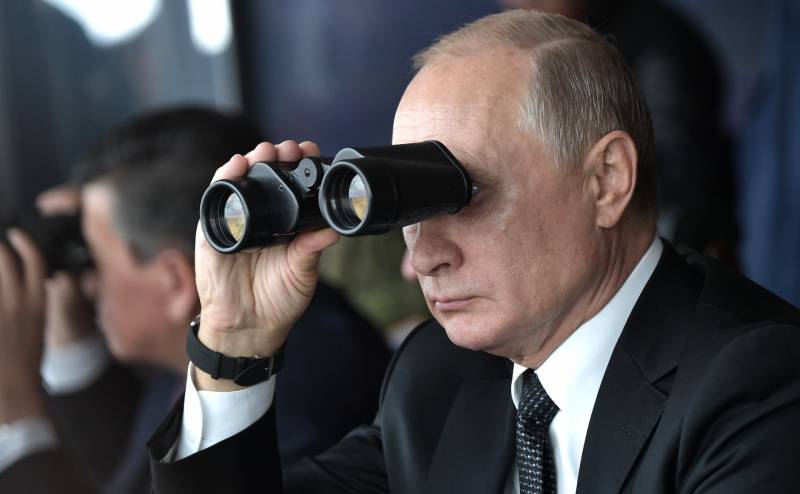 "Whenever Putin is confronted with internal strife, he turns his gaze abroad," Kasparov points out. A problem is being formulated against which Putin can "portray himself as a brave defender of the homeland." Meanwhile, Kasparov is convinced, "an increasing number of Russians are now openly questioning his deadly and costly adventures in Syria and Ukraine." In the current dangerous confrontation between Saudi Arabia and Iran, "Putin will be happy to rekindle the flames of the conflict, knowing that it will raise the price of oil," the author remarks in passing. This is a blessing "for the oil-dependent Russian economy and for his [Putin] retention of power."
Kasparov then highlights a certain oddity: despite the fact that Putin's position is becoming "more and more unstable," the leaders of the "free world", namely President Trump and President Macron, throw Putin a "life buoy".
"Inexplicable cajoing" by Trump Putin is too well known. France, led by Macron, "increased trade with Russia despite sanctions, and Macron recently repeated Trump's words, expressing support for Russia's return to the group of leading industrialized countries." A similar idea confuses Kasparov (he writes just that). Indeed, Russia, he reminds Trump and Macron, was expelled from the Group of Eight in the 2014 year "for the invasion and annexation of Crimea, the Ukrainian peninsula that remains under Russian rule"!
Kasparov calls such a geopolitical strategy "all-forgiveness." And when the West once again "forgives" Putin, Putin immediately uses the message and shows the Russian elites that he is still a "big man".
"Pacification" of Putin, Kasparov continues, gives him a clear signal: there are no reasons to turn off the chosen path.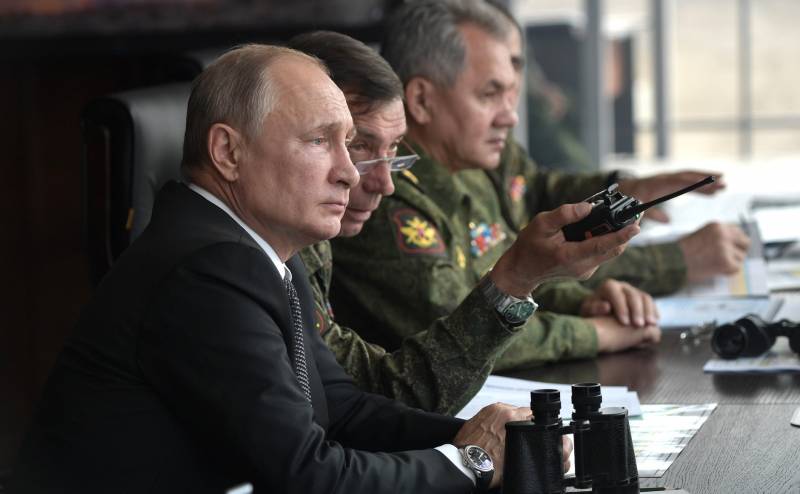 Peacemaker with humor
Not only is Putin pacified, but he is pacified. Yes, and with humor. This is told by Dimitar Bechev in
"Foreign Policy"
.
What do you think of Russian President Vladimir Putin? That question is being asked by Mr. Bechev. No matter what they think, this person has an "ironic sense of humor." Trolling is his distinctive feature!
What arguments does Bechev put forward in favor of his point of view?
He gives examples.
As Putin hinted very recently, on 16 of September, of Saudi Arabia, if she only wants to protect herself, a wise decision should be made and the example of Iran and Turkey, which bought the Russian air defense systems, should be followed. C-300 and C-400, according to Putin, can protect any infrastructure of Saudi Arabia from any attacks. In essence, the Saudis only had to make a choice. Between C-300 and C-400.
Thanks to military intervention in the Syrian war, Russia is seen in the Middle East as an influential player. The Kremlin's reaction to the attacks on Saudi Aramco's oil infrastructure perfectly illustrates Moscow's new role in the region.
And Russia does not have a "side" in the Iran-Saudi confrontation. The essence of Putin's policy is to try to have good relations with everyone: with the Iranians and their worst enemies - Saudi Arabia and Israel, as well as with Turkey and the Kurds, with the Bashar al-Assad regime in Damascus and its opponents. As Bechev notes, Russia "does not play in local sheriffs" and "avoids alien quarrels", seeking "to obtain geopolitical and commercial benefits without excessive risks".
This behavior "sharply contrasts" with the actions of the United States, which remain the hegemon in the Middle East and therefore "bear the costs of maintaining order."
And if Putin was joking in Ankara, then only half. In the end, the Egyptian government, funded by Saudi Arabia, has just signed a $ 2 billion contract - a contract to buy fifty Russian MiG-35 fighters. "Gulf money is already pouring into the treasury of Russia," says Bechev.
Putin is also considered a peacemaker in Yemen.
And with Iran everything is not bad: despite the ongoing rapprochement between Moscow and Riyadh, Iran remains the "chosen Russian partner." The interests of the two countries sometimes do not coincide, but diplomatic, defense and trade ties with Tehran are better than ever. Moreover, together with the Europeans, Russia is the guarantor of Iran's nuclear deal.
Washington's current warlike rhetoric against Iran is likely to bring Moscow and Tehran closer. "Of course," the author notes, "if tensions get out of control and the United States starts a war against Iran, the Russians will stand by. However, given the Trump administration's tendency to rattle
weapons
and then back off, then I must say: Putin may well take another opportunity to raise his image of a rising star in the Middle East. "
* * *
The political opposition, who prefers the overseas leaflet The Washington Post, to his native newspaper Pravda, calculated the source of Putin's strength. An analyst from Foreign Policy assented him.
Trump should be missed somewhere - Putin is right there. And then Trump and Comrade Putin, hurrying to the rescue of Macron's help, have to cajole until he pierced the entire Middle East with his missile defense, like a map with pins.
Putin was once criticized in the West: they say his strategy is passive, he only responds to attacks.
Excuse me, why does he need an active strategy? If by activity we mean the phrase "break firewood", then let the White House guest do this.