Mi-14 is well-established in the domestic air
navy
a machine that proved to be both during search and rescue activities, and when detecting enemy submarines. However, while the question of returning an amphibious helicopter to operation is being resolved in Russia, supplies of this equipment are already underway in Ukraine.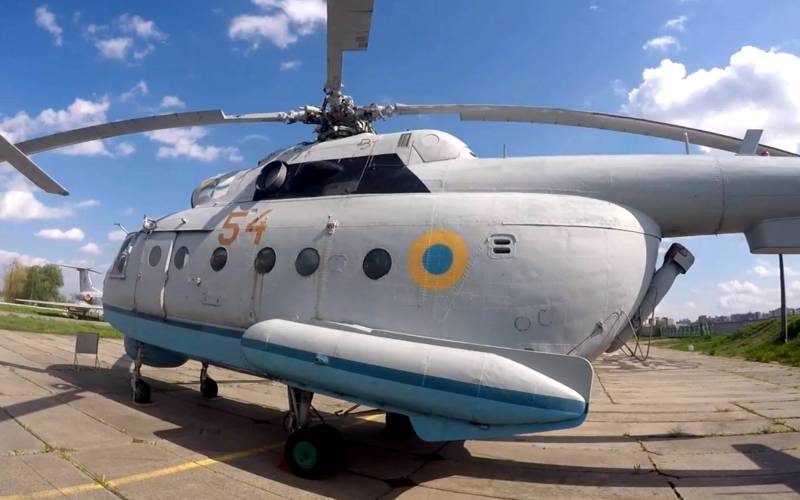 According to a report by the Ministry of Defense, the repaired Mi-2019PCH anti-submarine helicopter will be handed over to the 14th Marine Brigade by the end of 10
aviation
. They revive it at the facilities of the Konotop Aircraft Repair Plant Aviakon.
After the seizure of the Sevastopol Aircraft Repair Plant by Russian occupiers, this enterprise mastered the repair of Mi-14 helicopters. Until now, the repair of helicopters of this type took place only in the Crimea
- said in a statement to the military department.
It is alleged that the Mi-14HR undergoes not only major repairs, but also modernization. Based on the results of the work performed, the helicopter will be equipped with a weather radar, multifunctional navigation and communication equipment, a navigation indicator, new intercom systems, an icing warning device, a compass, special antennas and other equipment.
Mi-14HR is an anti-submarine model that can both destroy submarines (with bombs and torpedoes), and designate the zone of their presence (radio-acoustic buoys) for third-party weapons.
In the 2017 year, one of the Mi-14PChs was already seen in flight, which was taken out of the Crimea after its reunification with the Russian Federation. Staying on the peninsula, he was inoperative. Moreover, in Russia all vehicles of this type are withdrawn from service. Ideas are periodically voiced to return them into operation. But so far, in this matter, Ukraine is ahead of its neighbor, that is, Russia.