The P-30 Bulava intercontinental ballistic missile, armed with Russian nuclear submarines, is one of the most impressive types
weapons
in a world capable of destroying entire cities. This writes the American portal
We are the mighty
.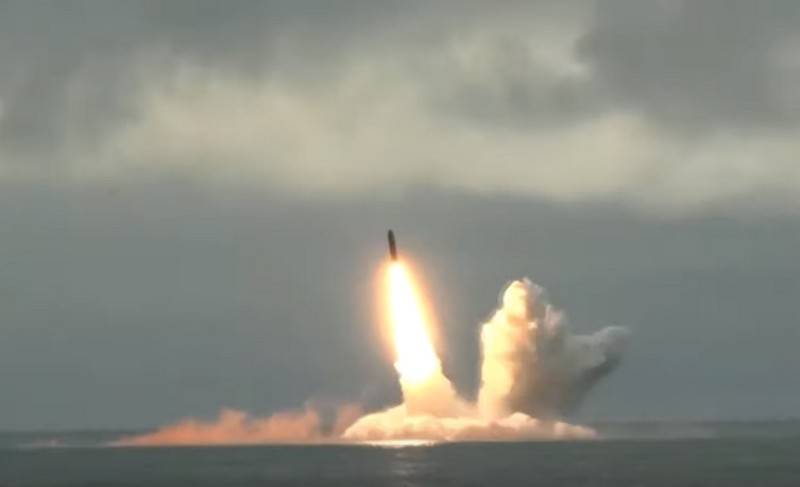 A Russian sea-based Bulava ICBM can destroy entire cities in the United States, the author of the article writes. According to him, the rocket has a "huge" range of 8 thousands of kilometers, and it can carry from six to ten hypersonic maneuvering individual nuclear guidance blocks, with each of them having up to 150 kilotons of power. Warheads can overcome missile defense systems, including through the use of mock traps. At the same time, Russian submarines carry up to 16 of such missiles and one submarine in one gulp can destroy 72 targets the size of a city.
This Russian rocket may be the last thing you see
- the portal writes.
The author of the article calls Russian submarines armed with the Bulava ICBM a "recipe for absolute destruction" capable of razing entire regions of the United States.
P-30 "Bulava" (NATO classification - SS-NX-30) - a three-stage solid-fuel intercontinental ballistic missile. The standard carrier are the nuclear submarine missile cruisers of the strategic purpose of the 955 Borey project. It carries from eight to ten individual warhead warheads.