The information that appeared in July this year about Ukraine's supply of new KrAZ-Shrek-M armored vehicles to one of the African countries was confirmed. According to armyrecognition.com, the recipient of armored vehicles was the army of Burkina Faso.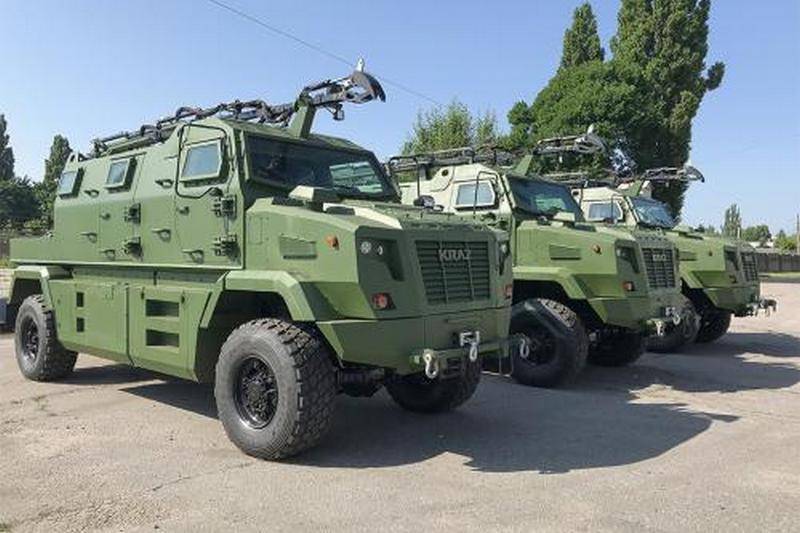 In July this year, information appeared that Ukraine had supplied one of the African countries with a batch of three KrAZ-Shrek-M armored vehicles in the MPV version with a v-shaped bottom, the base of which is the KrAZ-5233 all-terrain vehicle chassis of the 4x4 wheel formula. The purpose of such armored vehicles is the study of dangerous areas, the search and disposal of explosive devices. The armored vehicles are equipped with an Italian-made 6-meter crane for mine clearance with special equipment that allows lifting up to 300 kg of cargo, as well as digging and grabbing suspicious objects. Management is carried out from within the car, the image is displayed on the monitor. The mine system itself is American.
According to the statement of the developers, the armored car accommodates 10 landing personnel in full gear + two crew. Reservation corresponds to ballistic protection level STANAG 4569 level 2 (protection against defeat by small arms
weapons
7,62-mm and grenade fragments) and mine protection - STANAG 4569 level 2a, 2b. (up to 6 kg in TNT equivalent under the bottom).
The curb weight of the vehicle is 17100 kg, the engine is the former Russian YaMZ-238Д with a capacity of 330 l. with., can be installed Cummins and Deutz, the speed on the highway is not higher than 100 km / h. Cruising range - 600 km.
According to reports, to date, one KrAZ-Shrek-M armored vehicle has been put into service with the Ministry of Internal Affairs and the National Guard of Ukraine, three have been sent to Burkina Faso. The Shrek-M armored vehicles are not in service with the APU.