The territory of the fourth state (after Syria, Iraq and Palestine) was attacked by the Israeli Air Force over the past few days. And the state is Lebanon.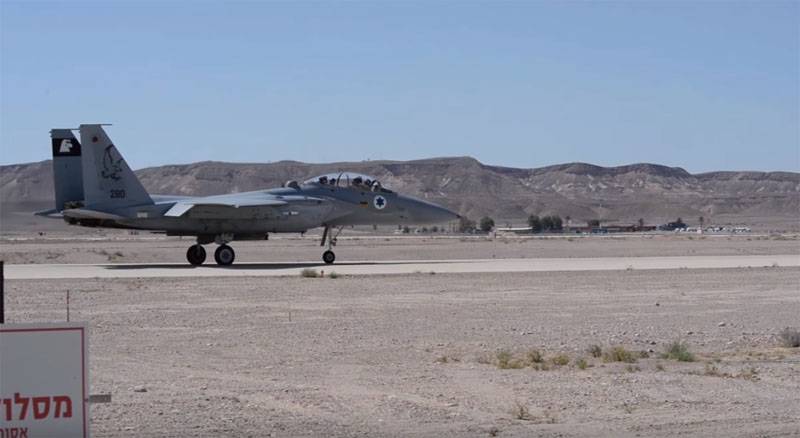 According to Al-Arabia TV channel, Israeli
aviation
inflicted several attacks on the territory in eastern Lebanon - several tens of kilometers from the Syrian border.
The same channel broadcasts information that the office of the so-called "Popular Front for the Liberation of Palestine" has become one of the goals for Israeli aircraft. This information is also confirmed by several Lebanese media.
In the Israeli media, meanwhile, it is noted that Hezbollah's positions are "strong in eastern Lebanon." First of all, we are talking about such an area as Mysara. It is alleged that there are "a lot of military facilities, including weapons depots."
The attack, traditionally for the Israeli Air Force, was carried out at night: from 1: 11 to 1: 35. A total of three missiles were fired. At least this amount was reported by the Lebanese media. Caused significant material damage, especially to the village of Kusaya. There is no data on victims at this hour.
The Israeli command of statements about the blow inflicted on the territory of Lebanon does not comment.
It is noteworthy that the airstrike on Lebanon was inflicted after the words of the leader of the Hezbollah group, Hassan Nasrallah, who accused Israeli intelligence of trying to sabotage activities in Lebanese territory. In particular, he mentioned the appearance of Israeli drones in the sky over Beirut. According to Hassan Nasrallah, Israeli actions could lead to a repeat of the destructive Iraqi scenario in Lebanon.