An almost 4 minute video dedicated to the Russian strategic missile carrier Tu-160 "White Swan" appeared on the Web, showing the training of strategist crews, as well as the use of a missile carrier during military operations in Syria.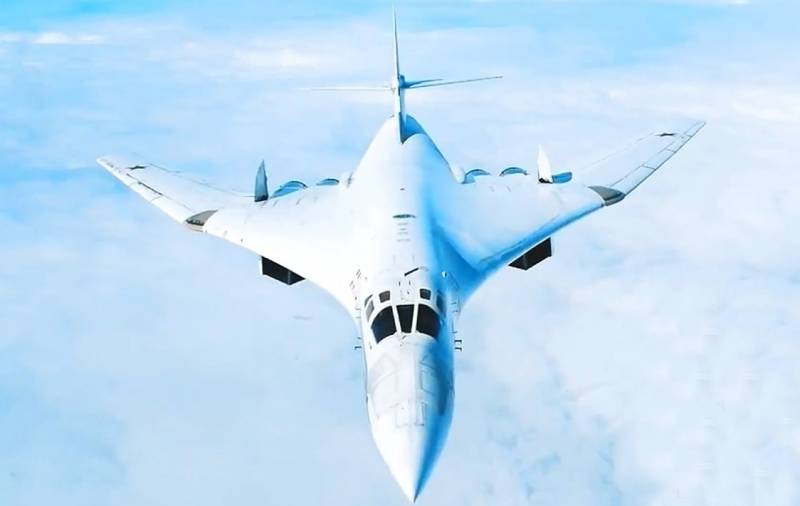 In the frames accompanied by music, the Russian strategist Tu-160 "White Swan" is shown in various situations, such as patrolling predetermined areas, refueling in the air, launching missiles and hitting targets on the ground. There is a shooting inside the cockpit's cabin, which shows the actions of the aircraft crew. It's clear that you won't fit much in such a short video, but what has been shown makes us proud of the Soviet designers who managed to create such perfection, I am not afraid of this word.
Tu-160 "White Swan" was developed at the Tupolev Design Bureau in the 1970-1980's. Since 1987, it has been in service. It is currently the largest and most powerful in
stories
military
aviation
supersonic aircraft with variable wing geometry. Able to fly without refueling 14 thousand kilometers, with refueling the flight range is limited only by the capabilities of the crew. Speed ​​at an altitude of 2200 km / h. In 2008, its production was discontinued, and in 2015 it was decided to resume production of the Tu-160 in a modernized version.