An emergency meeting will be held today at the UN Security Council at the initiative of Russia and China. It is dedicated to the recent test of a U.S. ground-based medium-range missile. In connection with the tests conducted by the American side, the question arises: are the US going to deploy its medium-range ground-based missiles in Europe, including using objects in Devesela (Romania) and Redsikovo (Poland), or are these tests primarily for China?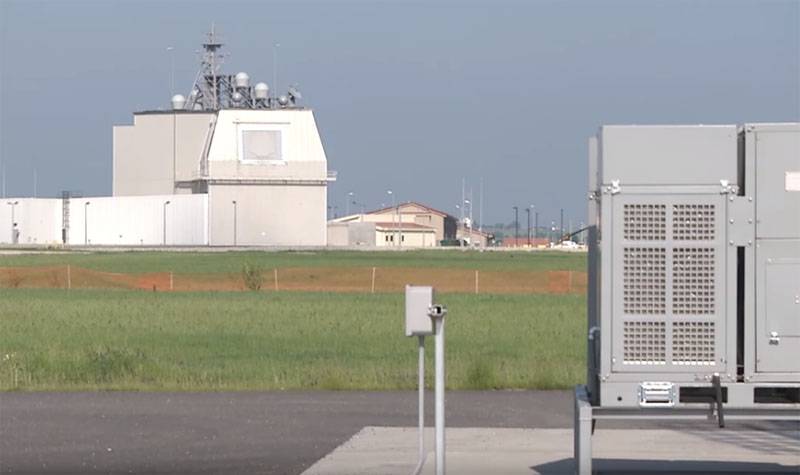 The Military Review asked the expert, the chairman of the presidium of the Russian Officers, Hero of Russia, Major General Sergey Lipov to answer this question:
In Romania, the Aegis Ashore ground-based missile defense systems are already deployed today. It is proposed to install these complexes in Poland. In addition, no one will be surprised if the technical capabilities of the complexes are expanded. At least, in the USA they do not hide such desires - why would it have been different to leave the INF Treaty?
America argues that this is necessary to counter Iran. But this is all a lie. For a strike on Iran, the Americans will have enough of its deck
aviation
and the Saudi Air Force. And the missiles in Romania and Poland are aimed at the destruction of our intercontinental ballistic missiles. Moreover, this is only the first point of the American plan - further there is the deployment of marine components in the northern seas, in the Black Sea, the deployment of missile defense systems in Japan.
According to the general, the United States may well rely on Polish and Romanian targets in order to attempt to threaten Russia, including with the use of intermediate and shorter-range missiles.
Sergey Lipovoy:
The Russian response to this will be new ballistic missiles capable of breaking through any missile defense system. In other words, in the event of a real war, all of Europe will be the target for our strike. Europe understands this, which means that the United States will face serious opposition. However, this is unlikely to frighten the Americans, they will once again skate along their allies, and those who disagree will receive sanctions and anger from overseas.
The Hero of Russia accused the Soviet authorities of the Soviet era in shaping such a situation:
Such impudent US behavior is an echo of the criminal mistakes of the Gorbachev administration, which unilaterally destroyed the entire Soviet "security belt" in Eastern Europe, with the approval of its Western curators. That is why NATO today stands on the borders of Russia. But, thank God, we have something to answer. And the answer for all of NATO can be crushing.