Asharq al-Awsat, a London-based Arabic-language publication, claims that Russia and the United States allegedly gave the "green light" to Israeli attacks on Iranian targets in Iraq.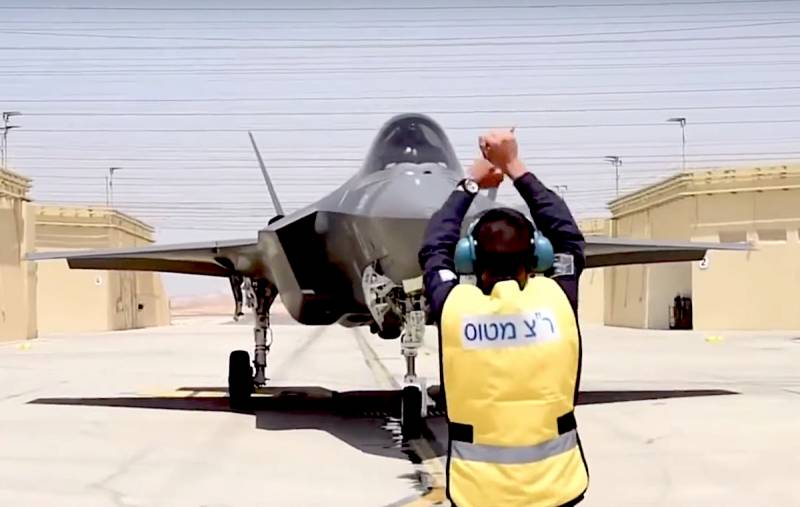 According to Western sources, Moscow and Washington decided not to impede Israeli strikes in Iraq and Syria when they are "vital to the security of this country." Also, Israel will not be prevented from tracking Iranian activities in the region. Neither Moscow nor Washington currently confirms this statement.
The main objectives of the IDF are high-precision long-range missiles. Israel has repeatedly warned that it will not allow an Iranian presence in Syria, and admitted to inflicting hundreds of airstrikes, hindering the transfer of advanced weapons systems, including anti-aircraft missile systems, to the Lebanese Hezbollah group.
"Military Review"
wrote earlier
about the destruction of the warehouse
weapons
belonging to pro-Iranian formations located approximately 80 km north of Baghdad.
The Shiite militia, formed in 2016 to fight the Islamic state banned in Russia in conjunction with Iraqi and Kurdish forces, are directly funded and equipped with Iran. According to Sky News Arabia, the aim of the attacks was missiles that were recently deployed to Iraq. The channel claims that as a result of the bombing, at least 50 missiles were destroyed.
Israel intensifies attacks on Iraq
Last week, a blow was struck at another ammunition depot southwest of Baghdad, owned by Iranian-backed Shiite militias. According to ImageSat International (ISI), a satellite operator known for publishing and analyzing images taken from space, the warehouse destroyed last week was 140 x 180 meters in size, belonged to the Khashd al-Shaabi militia (People's Mobilization) and was located in Iraq military base.
The main building is destroyed, with significant signs of collateral damage. Based on the observed damage characteristics, it can be assumed that the explosion was caused by an air strike followed by a secondary explosion of explosives.
- says an ISI research note.
Last month, an explosion destroyed another military base at Amerli in the northern Iraqi province of Salaheddin, killing two people.
Last week, Iraqi Prime Minister Adil Abdul-Mahdi banned unauthorized flights and ordered that all military bases and ammunition depots be removed from cities in response to air strikes. He also ordered an investigation into the bombing.
Israeli officials previously stated that Tehran is trying to gain a foothold in Iraq, a predominantly Shiite country. They compared the situation with the Syrian: in the SAR, according to the Israelis, Iran created and strengthened a parallel security structure. On Tuesday, Prime Minister Benjamin Netanyahu hinted at Israel's role in striking, saying that "Iran has no immunity - nowhere."
In September, Reuters reported that Iran had been delivering ballistic missiles to Shiite militias in Iraq for several months. The note also mentioned that Iran plans not only to transfer missiles, but also to build them in place. Tehran allegedly gave the militias Fateh-110-Zolfaqar and Zelzal missiles, which have a range of 200-700 km, which posed a threat to both Saudi Arabia and Israel.