A video has been posted online showing how the Saudi Arabian Air Force F-15 Eagle fighter patches an Iranian-made drone when patrolling. It is alleged that this is a Qasef-2K unmanned aerial vehicle.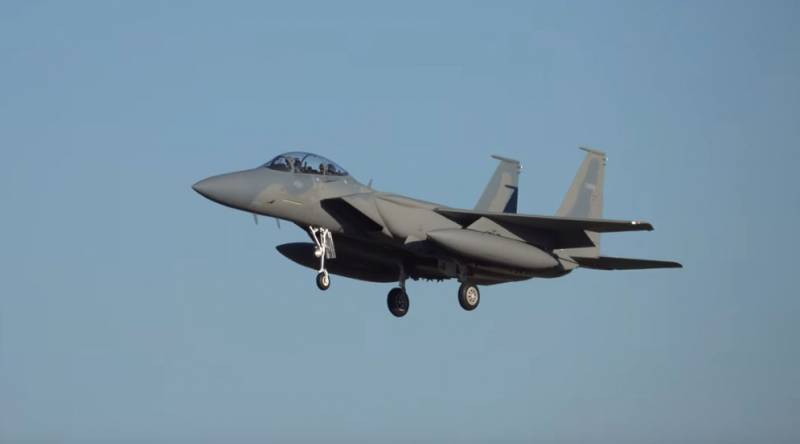 These drones have recently been actively using armed Hussite troops in Yemen's airspace. These drones are also in the airspace of Saudi Arabia. Not so long ago, it was Qasef-2K that was used to strike at military personnel who were preparing for a military parade in Aden, Yemen. In addition to representatives of the Armed Forces of Yemen, Saudi military personnel were also to take part in the parade.
The footage shows how the F-15 Eagle catches an unmanned aerial vehicle in sight, after which it strikes. Probably, the destruction of an Iranian-made drone occurred with the use of an air-to-air missile. The video shows how after a missile hits a drone turns into a cloud of debris.
About exactly where the Qasef-2K drone was destroyed was not initially reported. This could happen both over the territory of Saudi Arabia and in the airspace of Yemen, where Saudi
aviation
used for several years. After some time, the Saudi Arabian Air Force stated that the UAV was destroyed in the sky over Yemen.