The Chinese media reminded readers that in a few days Russia will present for the first time to the general public the latest Su-57 combat aircraft, not only during piloting, but also in the format of a stationary exhibition. It is emphasized that Russia is preparing documents for the potential export of this fighter. In particular, it was noted that we are talking about a modification of the Su-57E, which could be interesting to China.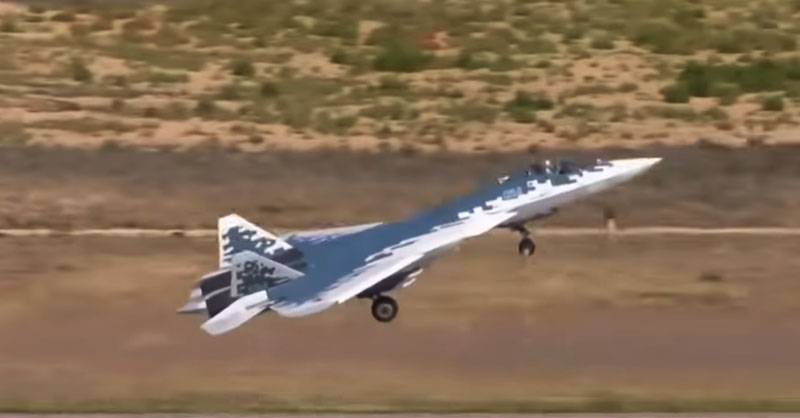 In the Sina Military publication, it was previously said that Beijing could order several Su-57 aircraft from Russia in order to subsequently apply some Russian technologies to its fifth-generation fighters. One of the technologies that is of interest to the Chinese is the technology associated with resistance to electronic interference. Also in China, they are interested in the engines of the so-called second stage, which, however, will not be on the first, installation, batch for the Russian Aerospace Forces.
It is worth paying attention to the comments of Chinese users regarding the fifth-generation Russian fighter. Some users who are interested in the military theme claim that the Russian Su-57 "cannot be classified as a combat weapon."
aviation
5th generation ":
Russia now does not have fifth-generation fighter jets, just as there is no corresponding technology, and China should not waste money (buy Su-57E). J-20 at times surpasses him. With the lack of invisibility technology, this plane turns into cannon fodder. We need to look for quantum radar technology.

Other comments:
Let's not be so self-confident. The technical legacy of Russia is still stronger than ours. Russia has large technical reserves, but it needs money to turn technology into products. Su-57 is ready to "bully" the F-35. It may not be as good as J-20 and F-35, but we need a comprehensive development of technology, we need technological mobility.
You can purchase several of these aircraft. Then we can find out all the vulnerabilities of our aircraft.
Well, no, it's better to buy your own J-20 in addition and simultaneously develop and improve them.
Buying finished fifth-generation aircraft is too expensive. We do not need to import aircraft from Russia, especially if we have our own new generation fighters.