The contract for the repair of the 3000 meter runway on the Ascension Air Force Royal Island has not yet been signed. Under these conditions, the British military believes that in the best case, the corresponding work can only be completed in the 2022 year.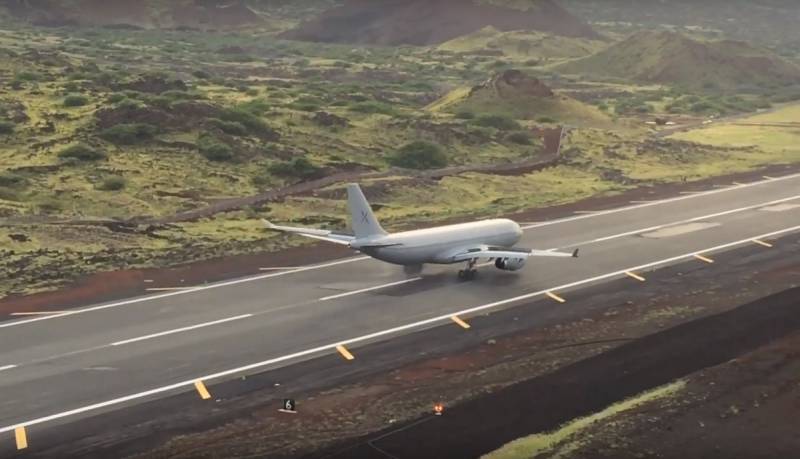 The runway has stopped accepting the bulk of aircraft since April 2017. At the same time, as explained in the Ministry of Defense, within the framework of existing military plans, it has a key role in ensuring the safety of the Falklands in the event of a threat. However, runway repairs continue to be delayed.
Ascension Island airfield is critical to our ability to hold the Falkland Islands.
- Secretary of Defense Mark Lancaster explained in May 2018.
The runway is owned by the US military despite the fact that the Royal Air Force has an air base at the airport. Therefore, the implementation of repairs depends on the Pentagon. The resumption of the tender for the relevant work is expected in August. If it takes place, then the conclusion of the contract should be expected by the end of 2019 year. As predicted, the work will take 24 months.
Under the current circumstances, the Falklands Air Bridge, starting in Bryce Norton (an air base near London), is currently passing through Cape Verde (West Africa).
Ascension Island, located in the central part of the Atlantic Ocean, played an important role in the course of the armed conflict with Argentina, being the main base for the British
aviation
directed against the forces of the enemy.