Military Review continues to acquaint readers with various types of training and the characteristics of exercises in the armies of NATO countries. In this story - the joint training of the American marines and the raid forces from the 11-th Marine Expeditionary Brigade.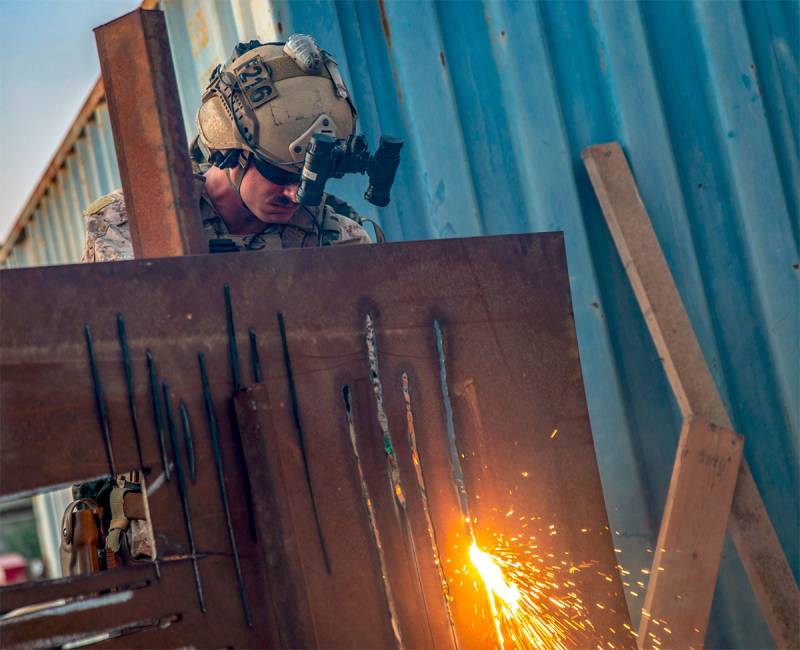 During the training, several groups of servicemen were given the task of overcoming various kinds of engineering obstacles and dismantling metal structures. The main tool for conducting such tests was the "grinder". Military personnel had to demonstrate the ability to cut metal sheets in a limited time.
Noteworthy is the equipment of one of the servicemen of the 11-th Naval Expeditionary Brigade of the United States Navy. In particular, you can see the multifunctional unloading vest. The helmet of the American military is equipped with electron-optical (EOB) binoculars, which allows you to actively operate in the dark. EOB is powered by a compact battery.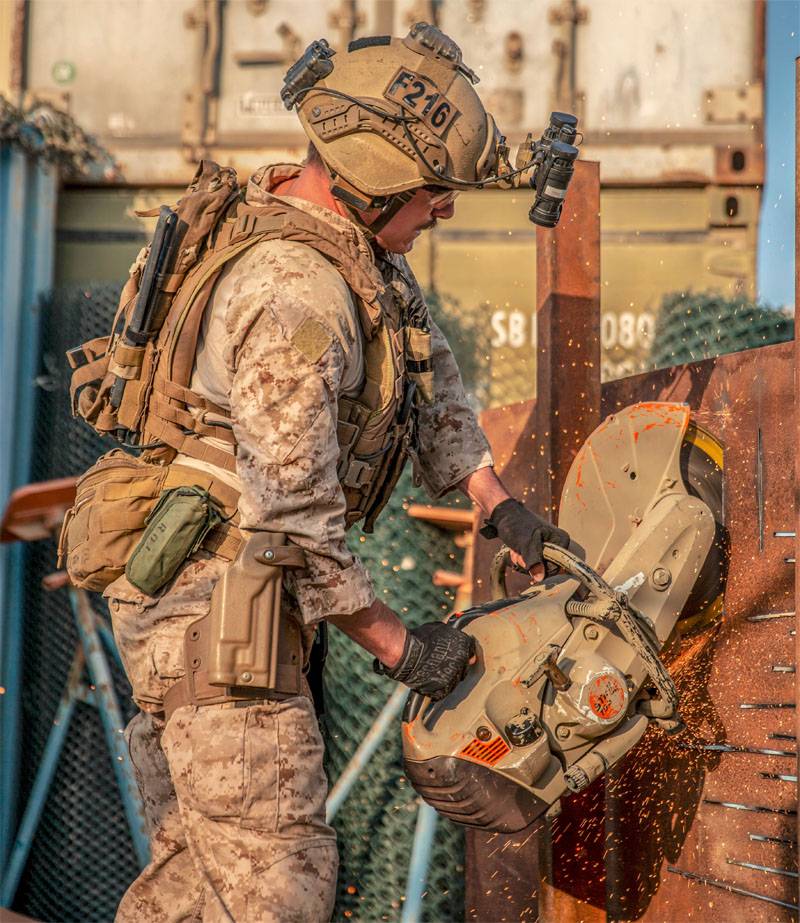 The command explained why the special forces were forced to work with the "Bulgarian". It is noted that conducting operations is not only using
weapons
and tactics of various kinds. Often you have to face difficulties that are not directly related to the battle. For example, the rescue of military personnel (including the wounded) from damaged army vehicles or units of armored vehicles.