Iran has created a new radar station (radar) Falagh, designed to track ballistic and cruise missiles, as well as drones. This was reported by the Iranian news agency Mehr.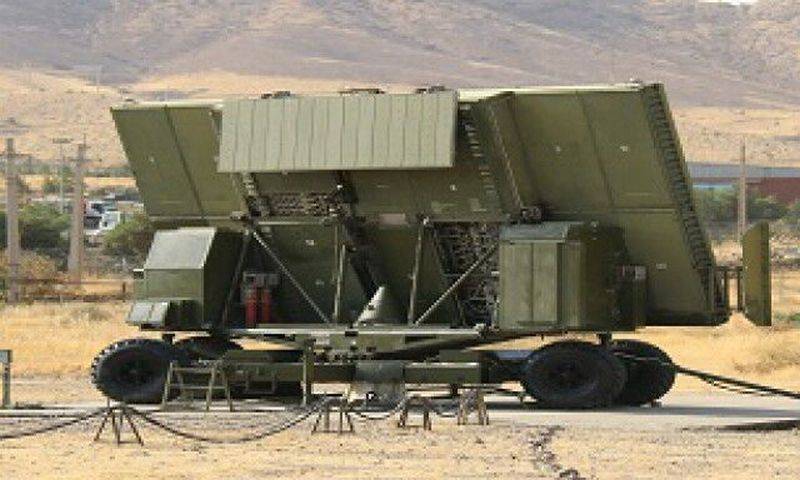 The new Iranian Falagh radar was presented on Saturday 10 August by Iran's Air Defense Brigadier General Alirez Sabahi Fadh. It was created on the basis of the Gamma-DE surveillance radar delivered to Russia by Iran. According to the general, the sanctions imposed by the USA do not allow obtaining spare parts for Russian equipment, so it was decided to create a domestic radar based on it.
Iranian experts installed a domestic component base on the radar and gave it the name Falagh. The new surveillance radar is designed to track ballistic, cruise missiles, drones and can be integrated into the country's air defense system in conjunction with existing C-300 radars.
Once again, the brave young generation from the air defense of the army successfully went through an alien system that had not been used for a long time. They performed a difficult task that the manufacturers of this system could not cope with.
- declared the general.
As EADaily previously reported, the Iranian Ministry of Defense on June 9 this year introduced a new Khordad-15 medium-range air defense system. New SAM is able to detect
Aviation
enemy within a radius of 150 km, inconspicuous aerial platforms - up to 85 km. The affected area, depending on the type of target, can reach 45 km.
In addition, at the celebration of the Day of Defense Industry, which is celebrated in Iran on 22 in August, the country's Ministry of Defense promises to present the national long-range air defense system Bavar-373.