Ukraine intends to develop high-precision
weapon
and aerospace technology in conjunction with Turkey. This was reported on
Online
National Security Council and Defense (NSDC) of Ukraine.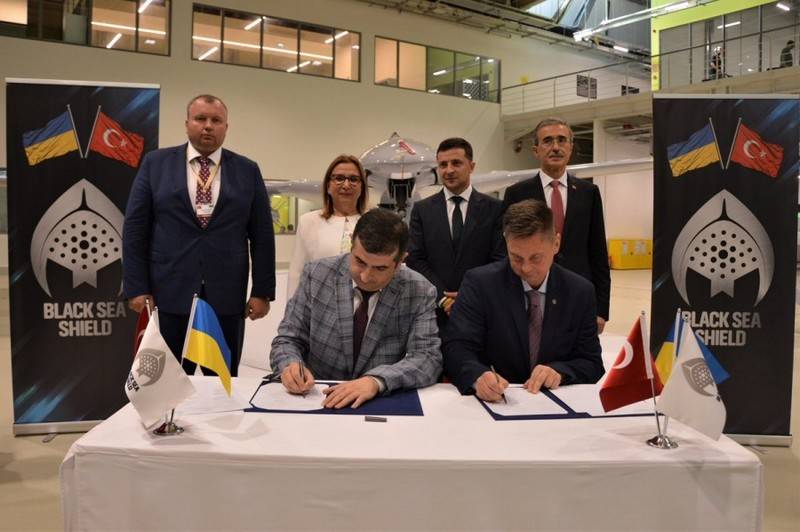 Ukraine and Turkey have created a joint venture that will work in the field of creating high-precision weapons and aerospace technologies. On the Ukrainian side, the state-owned company Ukrspetsexport entered the enterprise, and on the Turkish side, Baykar Defense. The main task of the newly created joint venture will be to combine the capacities of the defense complexes of the two countries for the serial production of weapons samples created using advanced technologies of the two countries, which will be used by the Ukrainian and Turkish armies.
The NSDC said that the first project to be developed as part of the joint venture should be a new generation drone that can not only conduct reconnaissance from high altitude while in the air for a long time, but also develop a significant speed and be able to strike a wide range of precision weapons. Moreover, he must carry a large number of weapons.
Such a reconnaissance and strike drone is planned to be created using composite materials, digital technologies, and Ukrainian engines capable of "working reliably in extreme conditions," the NSDC said.
The ministry emphasized that Ukrainian-Turkish cooperation has long been established and is developing productively. Kiev and Ankara cooperate in many military fields.