Hello everyone except those who do not like holidays! It's so good for them, but I've suffered enough. Well, tell me what a thrill it is to try to pretend to be a starfish on the beach near Berdyansk in + 18?
Bullshit, but try to explain it to someone ... Especially if someone is responsible for preparing food on the road.
In general, I tried to master the pensioner economy-rest, as a result I spend on ointments, because I completely froze my neck! To complete non-rotation, and besides, the muscle that pulls up and down with the right limb, too.
And you have to be treated with us - you yourself know ... And what I wanted to say was: whom to believe? Sami look at prices, specially jerked. I'm sitting now and thinking: what is my favorite apisartron better for 400 UAH or for 40? Economic reason says that 40 is better. The analytical mind believes that for 400, at least one drop of bee venom is definitely there.




That's how they have two voices in my head and curse. And because of all this, I have one disorder. There photos are slightly crooked, like my head, you do not criticize. Hold the camera down with your left hand, and even press the button, which on the right is, I will report to you, Task!
Well, enough lyrics, let's go on business. Tears of grief will not help, we will not cry. We will viciously ulcerate.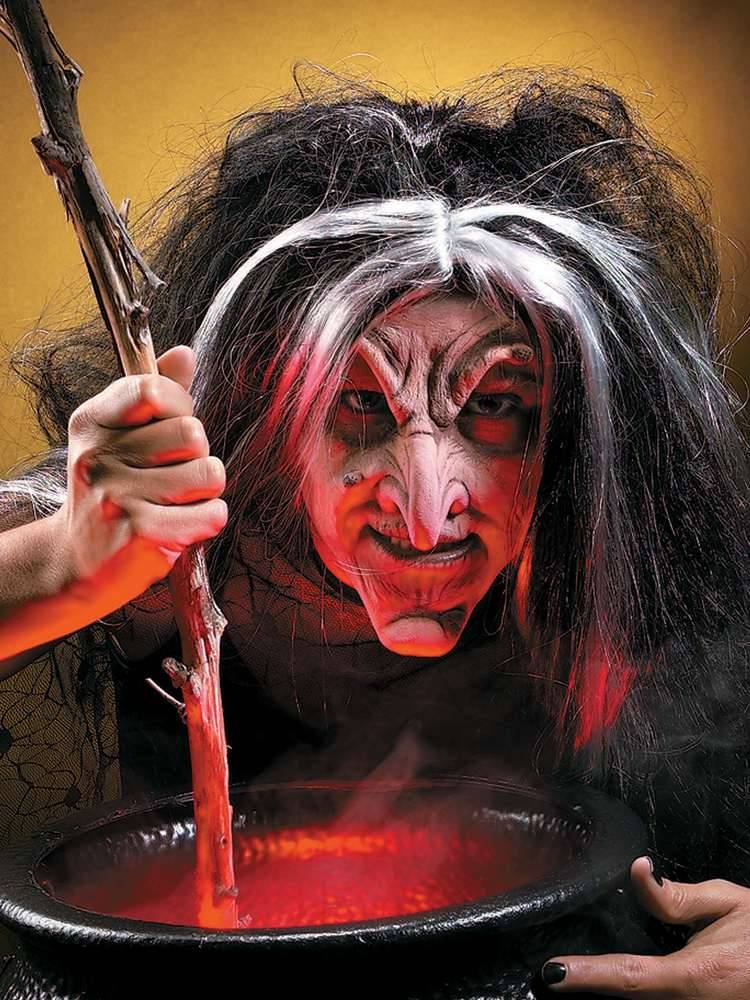 Well, neighbors, I look like that (and not just me), you are getting firmer on our path. We, too, it all started with a handful of throaty fools, and ended ... And ended with the independence and hydration.
I look, and you have gathered the same people. Let's just say, in Ukrainian, better late than not for anyone.
You have a very long way to go. And, perhaps, from our search for the right path, you will take, as smart people, the very best. Because we, as you see, nevertheless came to what we have. That is, the choice of the further direction independently and in a really democratic way. What, in fact, I wish you, friends and neighbors. Without blood.
Well, somehow, by itself, everything again came to where we had chosen something. However, I can not refrain from throwing a pebble into the garden.
I read here your "Kommersant". Dear publication, old, and the people there ... Well, the people there chopped up. It is read line by line: they chose a clown, organize a circus, spend money from the budget on the "training" of deputies ...
And how are you? Do you, as I understand it correctly, each deputy already comes to his chair, having learned to deputy at his own expense? No, I do not take the "eternal", Zyuganov, Zhirinovsky and others, multi-call. I take those who come for the first time.
Where do you learn in Russia? It is clear that whoever is elected, the understanding of "clicked on the button - received the dough" works fine. We ourselves were so glad to ask so much ...
But here we have the "know-how": we teach. Yes, we spend money on it, budget, but it's a direct investment! Well, Truskavets is not a bad place, certainly not worse than Seliger. But we didn't get a pan-Ukrainian cathedral there, but all the same 254 people were brought in and for a week at least something was taught.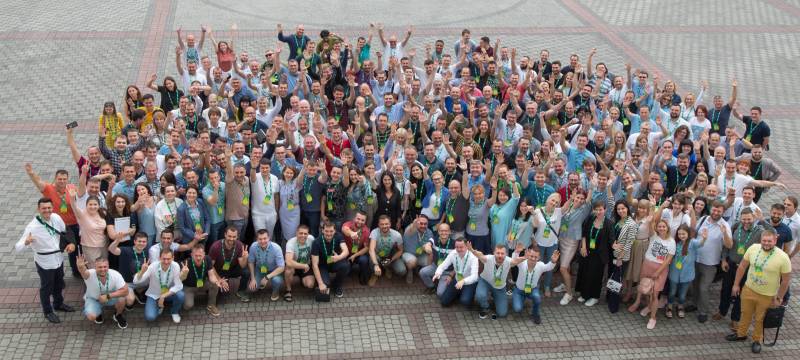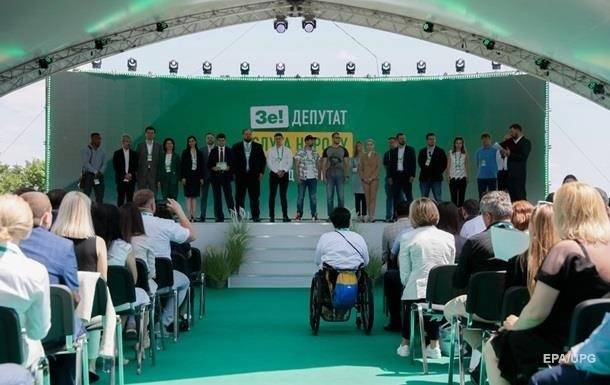 What and how - that's about that, Pan Ze will answer. He himself said that he had met and talked with everyone.
One thing confuses me, honestly. This is what the training was carried out by teachers from the Higher School of Economics, which is in Kiev ... What if they taught you poorly? And they will save us these ...
It's hard to live in an era of next changes, oh, hard ...
But we are one of those who remember that, in spite of everything, the feisty aggressor is on the alert! Therefore, the questions of joy are joyful, and gunpowder must be dried.
I'm not talking about Gunpowder, which now don't understand where (and I said that I'll dump it!), Although it would be nice to dry it on a gilyak, I'm talking about gunpowder, which is in the powder flasks.
Are you there, whether ... well, abroad, dare.
First, we held maritime exercises
aviation
Ukrainian Navy. It turned out to attract both helicopters (Mi-14 and Ka-27) and both An-26 aircraft. It turned out, as during the Second World War, when there was such a saying: "" If you see silver planes in the sky - these are Americans. If green, it's Russian. If you don't see anyone, this is the Luftwaffe. "
It turned out something similar.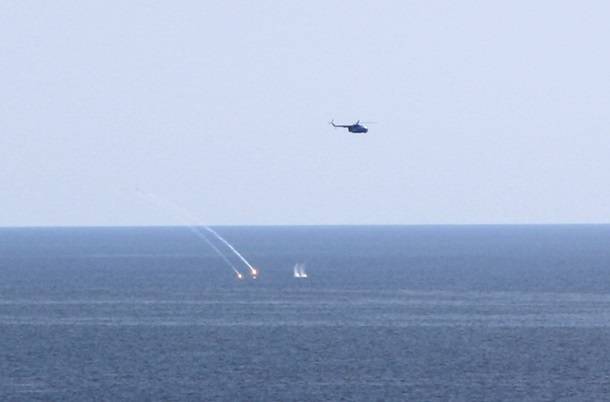 But then in the Zhytomyr region there was a serious such teaching. With a hint. However, judge for yourself.
First, the bosses planned a certain operation, which will begin on day D and time of Ch. Then, units of the Russian Chemical Forces and Engineering Forces advanced to a certain area, carried out reconnaissance, equipped a certain line of defense, took up the defense and began to carry out the assigned task.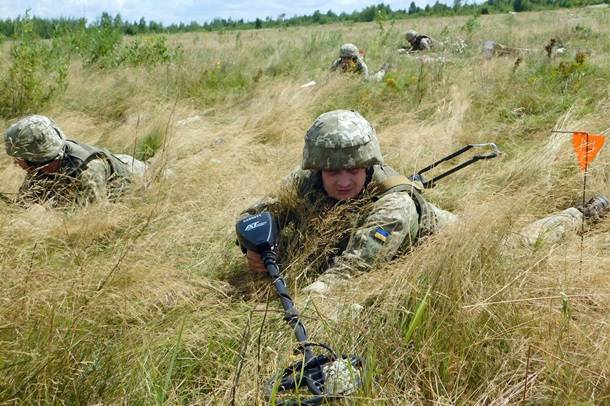 Having completed this task, our invincible warriors, under the cover of smoke and aerosol curtains, left the area, while leading a pontoon crossing through the reservoir, and then deactivated the equipment and personnel.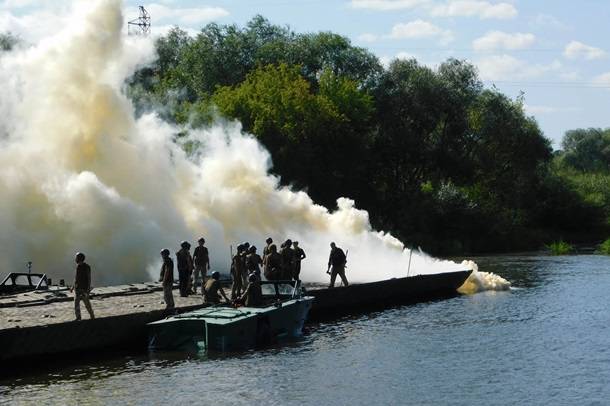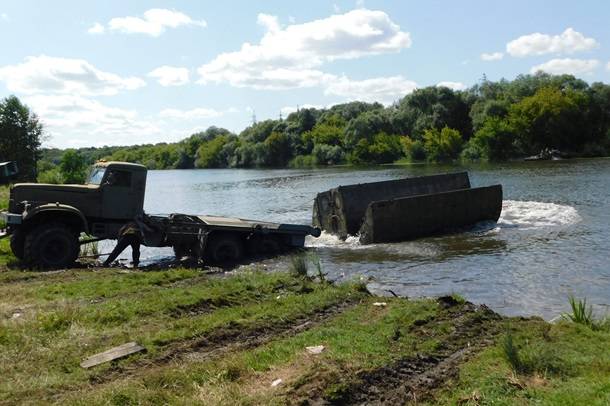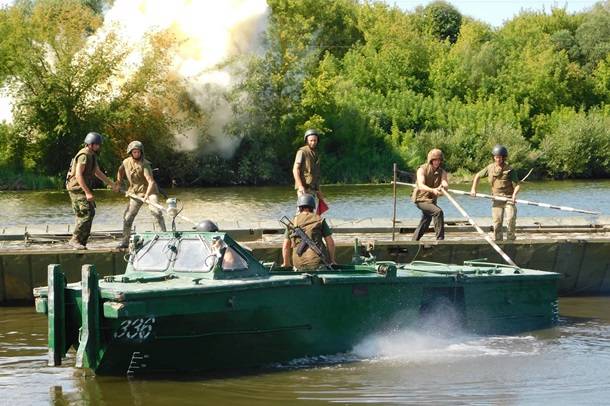 Deactivation is, in the sense, processing from radionuclides, and not what many thought.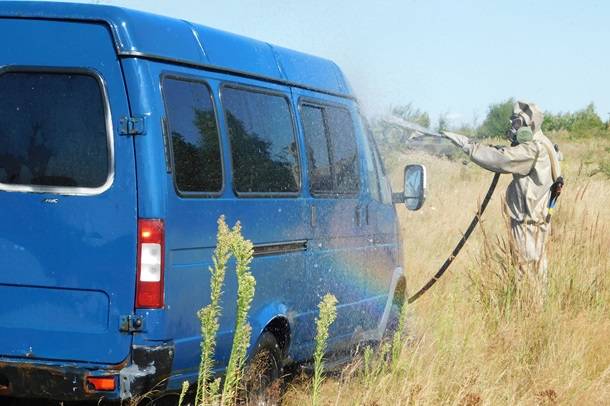 But the essence, I hope, along with a hint, is clear to you. There are about 150 kilometers from Zhytomyr to the area where tasks are completed, so the map (geodesic) is in the hands of the seekers ...
And what else to do with the aggressor? What are you doing? But whatever you want, you do it, conscience was given to the bear, and he replaced it with honey. Or vodka.
Heard what
история
does it unfold? Our cockroaches in the BU on the front pair are running, two have already been erased.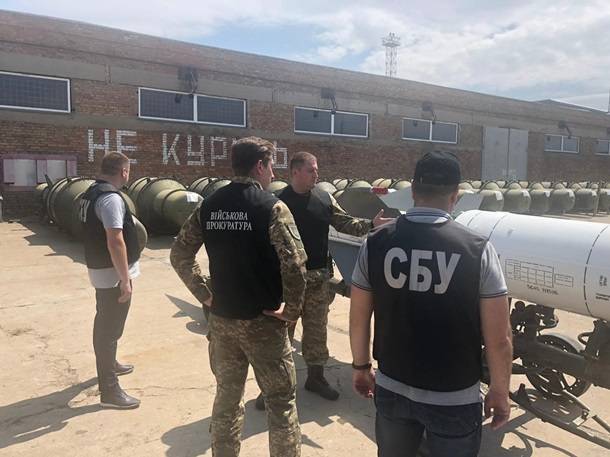 Here they can with us! This is me about the detective story that unfolds in Nikolaev!
Another proof that nothing good can come from Russia to our native land!
Evil and unscrupulous officials from the Russian Federation (identities not established), being in preliminary conspiracy with other persons (identities not established, but most likely from the Philippines or Indonesia, the information is different here), in some completely fantastic way in the time interval from 2007 for 2010 years (it was impossible to establish the exact delivery time), dragged into the territory of Ukraine, attention:
"... illegally transported the S-125 Pechora anti-aircraft missile system along with the 36 5B27D ground-to-air anti-aircraft missiles in the full combat equipment along with related equipment and other weapons across the customs border of Ukraine."
Need to translate? I have to!
So I'm such an organism, meticulous, but, looking at the composition of Pechora, I just can't understand how it was you, insidious people, who managed to smuggle so much through customs that you didn't see anything at all?
Specially studied the issue, and here's the result, C-125 is not so small! Do not push the dip machines into the trunk!
- radar tracking and guidance SNP125M on two trailers (control cabin of the UNK and antenna post of the UNV);
- the rocket battery itself, including 4 5X73 launchers with four missiles on each;
- power supply system, including ONS distribution booth and diesel-electric station;
- radar detection and target designation radar P-12 and P-15. Also in trailers;
- 36 missiles.
And no one saw all this ...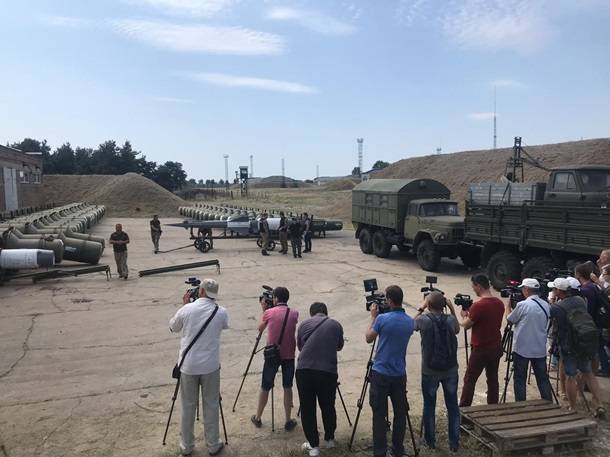 They did not see, however, in Eritrea, where this complex was supposedly supposed to go. It is not clear what happened there, but how many years have passed! From 9 to 12, here, excuse me, you could already sit out for such a disgrace!
In general, it turns out illegally brought in by air defense systems, ours were simply redrawn! Otherwise, how can we explain that the Pechora was not left to rot in the field, but calmly put in storage. And all these 10 years took care of her.
And your, pay attention, were silent! Well, of course, you have these Pechor - one was stolen, no one will move.
What is this talking about?
But only that it is urgent to conduct audits in all our military depots. And then we can unequivocally find there simply a bunch of evidence of Russia's aggressive and harmful policies. As well as the venality of our customs and carelessness of military managers.
What if we find another submarine? Which Russia illegally wanted to sell to China? Or Switzerland. Although the heel or the other MiG-29 would also not hurt, by the way.
In general, as ensign Shmatko used to say, "Ishshit, there must be!"
And what to look for when it is already so clear that you continue to sit with our ears. Indeed, no one but you could arrange vandalism in Sumy.
You often tell me that we are vandals. In terms of monuments. And who made disgrace in Sumy?
"An unknown vandal at the grave of Alexander Glukhodid, who died in the ATO, broke a memorable wooden cross. On this fact, the police began criminal proceedings under part 3 Article 297 (abuse of the grave) of the Criminal Code of Ukraine. The attacker faces a restriction of freedom for a period of four to five years or imprisonment for a period of four to seven years. "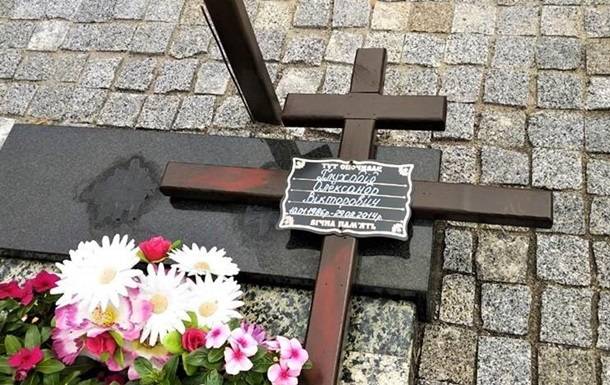 And the grave of the Hero of Ukraine, Colonel of the SBU, Alexander Anishchenko, was sprayed with pink paint. And, mind you, the crime was committed, despite the 6 surveillance cameras.
That only says that your special forces worked. It does not matter, the Armed Forces, the GRU, the FSB, the Airborne Forces, the Ministry of Internal Affairs, you have one more terrible abbreviation than the other is still missing.
Well, how could a normal citizen of Ukraine do this? Yes, and not get into the field of view of a single camera? No, that's what you want, then say it, but I smell the Russian trace!
Well, do not blame the demons? And that way it will be necessary to sprinkle everything with holy water: warehouses, cemeteries ...
Although no, it's not worth it, the fight will be for the right to sprinkle - mom, do not worry. And such passions will be that God forbid, something will catch fire again.
So there is no need for holy water, especially since there is another way of dealing with the devils. Telephone.
Well, you heard that when you are suspected of the devil, you should not be baptized, but called. With the sign of the Cross, we now have continuous difficulties, then Thomas is of the wrong name, then grenades of the wrong system. So you need to call. To the president.
Then the devils will run away. And to which president - this is only a matter of coolness of the caller. Whoever has the level "nowhere higher" will call Trump. Who lower and thinner - Zelensky. Well, and who can't do anything to anyone, then he will live with the devil.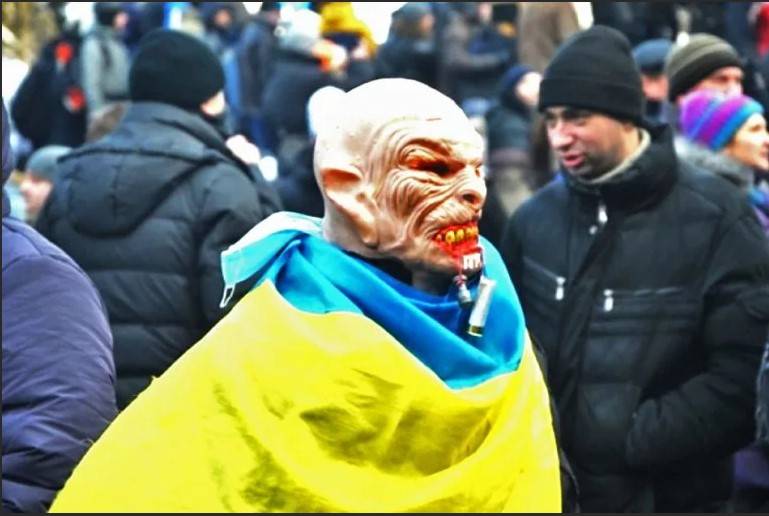 But the phrase "I will call the president about this trait" from our beloved mayor has become firmly established in everyday life.
You know, summer is a little joy. Prices are still going down, there is no payment for heat (oh. Don't remember by night, it's not even hell), and in general, the cold has gone to Russia ...
I've sprinkled another report here on how we live in terms of assortment and topics. Judging by the indignant screams of the host who took the pictures about the prices of berries, we still have nothing. What can not but rejoice.
So - we will live! Against all odds, even against common sense.
But you are my dear, be careful with the Maidan. And with the arrests. You, love friends, it's been too long a flame ignites from a spark, but how it flares up ...
However, as with us. So while summer - fly! Eat your Astrakhan watermelons, which are almost like our Kherson, your Dagestan apricots, which are almost like our Nikolaev, and be happy!