The TASS news service with reference to KTRV (Tactical Missile Armament Corporation) provides data on the tactical and technical characteristics of the latest Russian
aviation
missiles "Thunder". KTRV reports that tests of two modifications - "Grom-E1" and "Grom-E2" have been successfully completed.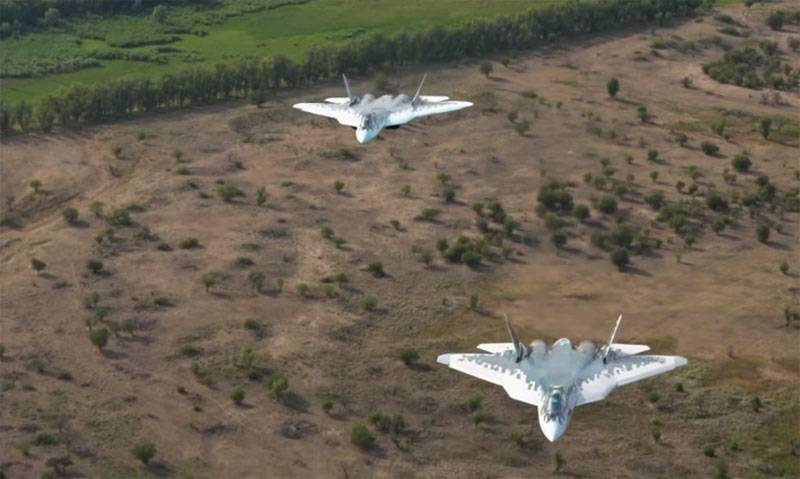 The Thunder series missiles as weapons can be used on various military aircraft, including the Su-57.
From a statement by an employee of the Tactical Missile Weapons Corporation:
"Grom-E1" and "Grom-E2" have a normal aerodynamic design and a unified cylindrical body with a bow animated part and a folding swept wing.
According to the source
TASS
, this allows you to integrate the rocket with the aircraft not only on the external nodes of the suspension, but also in the internal compartments.
"Thunder-E1" - guided missile with an engine in the rear. "Thunder-E2" - a planning aviation munition with an additional high-explosive fragmentation part. Both one and the other missiles (if such a term is generally appropriate for Grom-E2) are used for ground targets with known coordinates.
As already noted, the performance characteristics of aircraft weapons are disclosed. The Grom-E1 missile is capable of hitting a target at a distance of 120 km, being fired from altitudes from 500 m to 12 km. At the same time, the aircraft speed range for effective launch is very wide: 140-445 km / h. Linear rocket overloads are up to 4 units. The starting mass of such a modification of "Thunder" is 594 kg with a length of 4,2 m. The sweep of the missile wing is 190 cm. The warhead is 315 kg.
The Grom-E2 Planning Aircraft Ammunition (PAB) has a mass of 598 kg and identical wing length and wingspan parameters as the Grom-E1. The mass of the warheads is 480 kg (two parts are 315 and 165 kg). Launch range with planning - up to 50 km. The aircraft's altitude and speed range for effective launch is identical to the Thunder-E1.
The take-off and landing resource for both versions of aircraft ammunition is 30, and the service life is 12 years.
With all this, it has already traditionally been said about the high export potential of such aircraft ammunition.