The new L-39NG training aircraft, developed by the Czech company Aero Vodochody, will not be certified this year, but in the third quarter of next year. Reports about it "Nplus1" with reference to Flightglobal.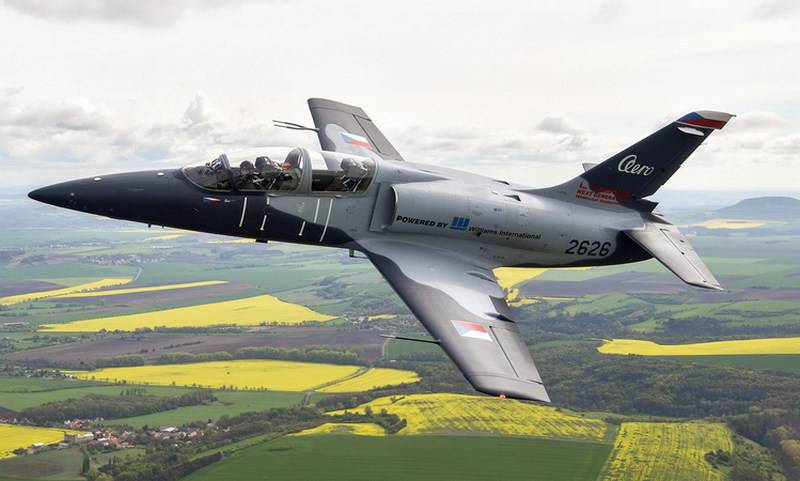 The Czech company Aero Vodochody decided to postpone certification of the L-39NG training aircraft for the next year. The reason for this was the company's desire to skip the intermediate stage of certification for the aircraft of the initial flight training and immediately enter the stage of certification for the aircraft of the expanded pilot training.
The company pushed the number of those who received orders for L-39NG to change certification plans, as on an extended pilot training aircraft. At the moment, the 26 aircraft have already been ordered, of which the American company RSW Aviation, 12 - the Portuguese Skytech and 10 - the Senegal Air Force should receive the 4.
L-39NG (NG - next generation, new generation) is the newest version of the Czechoslovak combat-training aircraft L-39 Albatros, made the first flight in the 1968 year and produced for the Air Force of the USSR and the countries of the socialist camp. Its updated version of the L-159, developed in the 90-s, is in service with the Czech, Hungarian, Iraqi air forces, and is also used by the US private military company Draken International.
The new aircraft received a composite wing and lost additional fuel tanks, which were located on the base Albatros wingtips. Instead of the Soviet jet engine AI-25TL, the upgraded American FJ39-44M was installed on the L-4NG.
Also on the L-39NG installed new avionics of the company Genesys Aerosystems and the indicator on the windshield Speel Praha. In total, more than half of the components and assemblies of the aircraft are replaced by new ones.
The length of the L-39NG is 12 meters, and the wingspan is 9,6 meters. The maximum take-off weight of the training aircraft is 5,8 tons. It can reach speeds of up to 775 kilometers per hour and fly over a distance of thousands of kilometers to 2,6. The aircraft is equipped with five suspension points for different types.
weapons
total weight to 1,2 tons.