For the first time in a long time, the Indian press allowed itself overt criticism of US policy. Edition
The Economic Times
today comes out with material saying that Washington signed a contract with Islamabad for the supply of F-16, initially reducing the situation "to the need to contain India."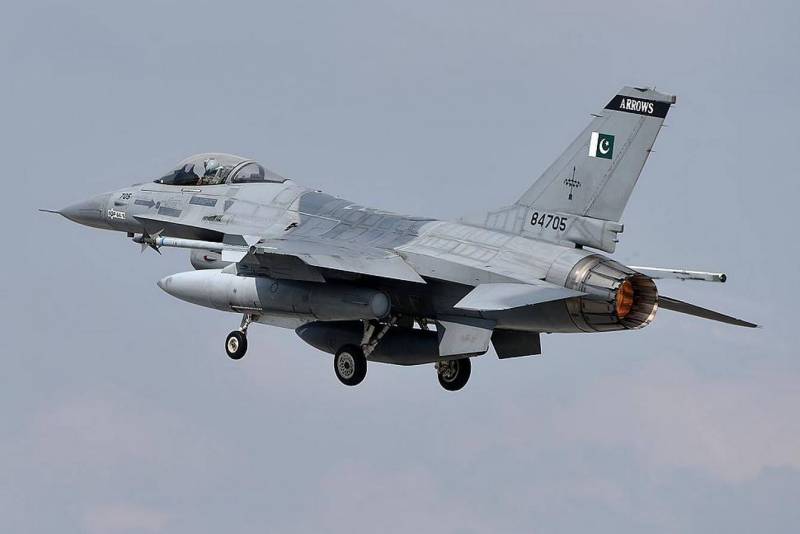 In the Indian media it is recalled that the then US ambassador to Pakistan, Ann Paterson, noted:
The advanced F-16 program is also of a deterrent importance, as it gives Pakistan time and space to use a conventional rather than a nuclear response in the event of a future conflict with India.
It is noted that the United States began supplying F-16 fighter jets for the needs of the Pakistan Air Force, not hiding the fact that Islamabad could use this combat
Aviation
against India.
It is also noted that the United States delivered 500 air-to-air missiles to Pakistan, one of which was shot down by the Indian Air Force MiG-21. In addition, the Pakistani Air Force tried to shoot down the Su-30 Indian Air Force with these missiles, but as already noted, "the fighter maneuverability and professionalism of Indian pilots allowed the aircraft to escape from the missiles." This is a statement from the Indian Air Force.
The Indian media mentioned that a request was sent from New Delhi to Washington asking the Donald Trump administration to clarify whether the transfer of air-to-air missiles to Pakistan violates US partnerships with India. India also wants to find out from the United States if the authorities of this country intend to revise the terms of interaction.
From the material:
The air battle that took place between the airplanes of India and Pakistan was actually the embodiment of the scenario, voiced back in 2008 by the American ambassador (in Islamabad).