On Saturday, December 29, the withdrawal of American troops and weapons from Syria began, the agency reports
Anadolu
.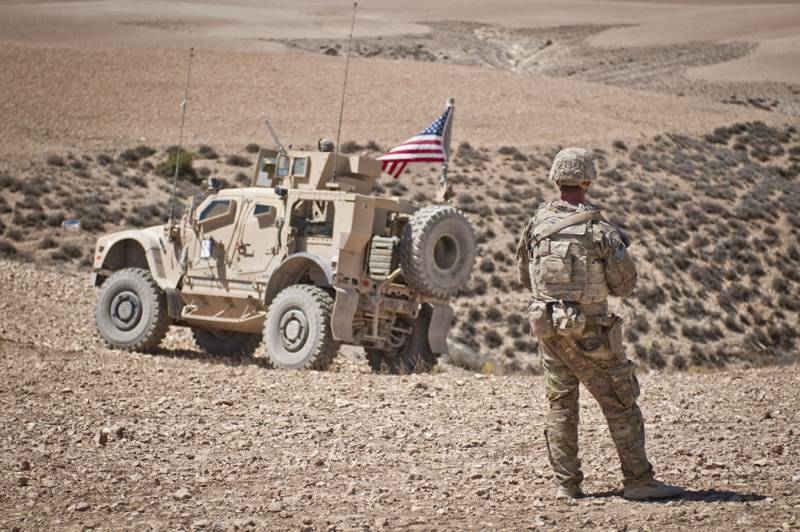 According to a source in the Turkish edition, at least 50 US troops and a convoy with
weapons
and ammunition moved from the Al-Hasaka area (northeast Syria) towards the Iraqi border.
He said that the US military "completely devastated" the warehouse, which had previously been the center for the distribution of weapons between the formations of "terrorists" (in Turkey they consider the militants of the Kurdish PKK organization).
It is reported that the warehouse area of ​​about 400 square. meters were stored cars Hummer, armored personnel carriers, ammunition.
Earlier, the American media, citing officials of the administration, reported that the Pentagon is considering the possibility of transferring weapons to the Kurds during the withdrawal of troops from Syria. On this occasion, allegedly began negotiations with the Kurdish leadership, but the final decision has not yet been made. Journalists have suggested that once negotiations are under way, the American side intends to transfer military equipment under certain conditions, which are currently unknown.
According to the agency, in Syria, there are 18 ground-based points of US troops, and over the past 2, the Americans handed over to the Kurds tens of thousands of units of ammunition and a large number of weapons.
Recall that December 19 Trump announced the withdrawal of the US military contingent from Syria, since the IG group (banned in the Russian Federation) was defeated, and the American forces have nothing more to do there. This decision has caused criticism from Western countries. For example, French President Emmanuel Macron said he was disappointed with the actions of the White House. According to him, an ally must be more reliable and fight shoulder to shoulder with other members of the coalition. "This is the most important thing for the head of state and the commander of the troops," added the French leader.