Intelligence of the People's Militia of the Donetsk People's Republic (DPR) reports that a train arrived in Kiev-controlled territory west of Donetsk in the Krasnogorovka area, which includes cars with allegedly toxic substances. This was announced at a briefing by the representative of the People's Police of the DPR, Eduard Basurin.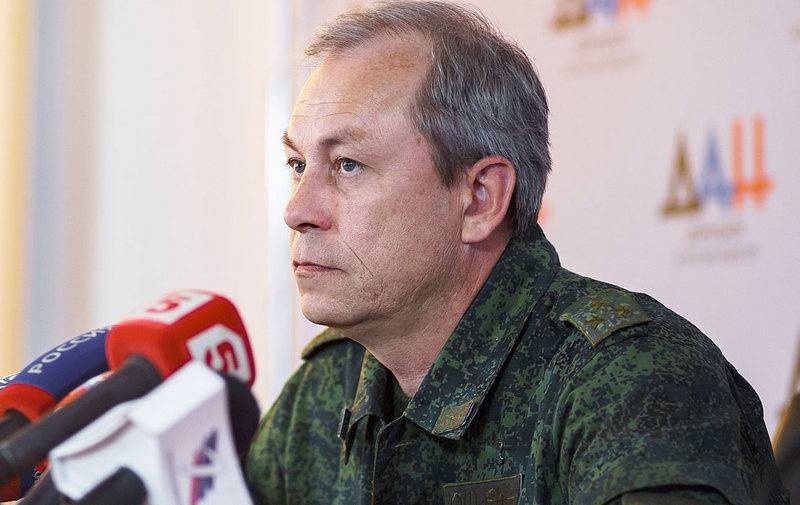 According to the DPR intelligence, a train arrived at the Krasnogorovka railway station, in which there are cars with blue barrels supposedly filled with a highly potent chemical poisonous substance. Unloading of these cars is carried out by military personnel of the Ukrainian army, dressed in protective kits. According to information received earlier, experts from the American and British intelligence agencies are based in the same area, with the help of which the OOS command (Operation Combined Forces) plans to conduct provocations using poisonous substances in order to later blame the DPR people's militia for this.
Earlier, the Russian Foreign Ministry did not rule out that in the near future a provocation with poisonous substances would follow the line of demarcation on the part of the Armed Forces of Ukraine, which would develop into full-scale military operations. Before that, according to the "Syrian scenario", the Western media will accuse the Donetsk and Luhansk people's republics, as well as Russia, of using chemical
weapons
against the civilian population, thereby justifying the attacks on the republics of Donbass.
We remind you that 28 December ends the term of martial law imposed by Poroshenko.