The Ministry of National Defense of Poland signed a new contract with the Italian company Leonardo for the supply of an additional four jet combat-training aircraft Leonardo M-346, reports bmpd blog.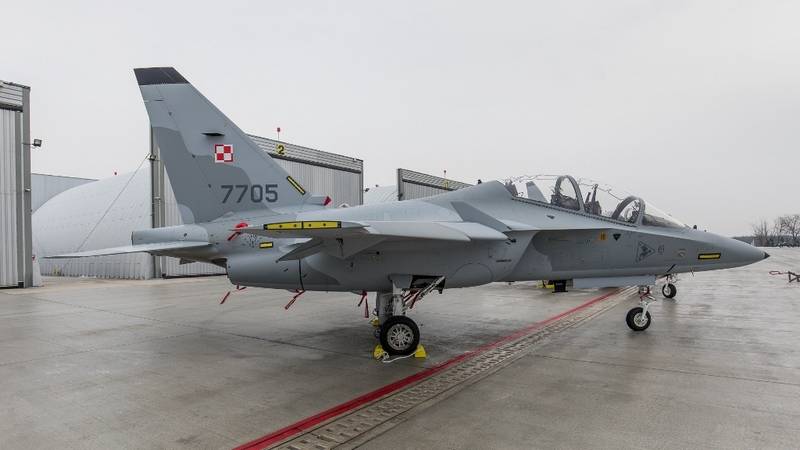 According to the newspaper, in March of this year, the Polish Defense Ministry signed the first contract with the Italian company for the supply of four more M-346 combat training aircraft to the Polish Air Force, to the same eight previously received. The contract, worth 115 million, provided for the delivery of aircraft by October 2020, with an option to supply four more. With the new agreement, the Polish Ministry of Defense transferred the option to a firm contract worth 130 million dollars with the supply of aircraft in 2022. The same contract stipulates that the remaining Polish M-12 aircraft be brought to the so-called NATO level STANAG 346 Edition 4193 IFF standard, which is the latest version of the onboard equipment and software M-3 developed by Leonardo.
In total, today the Polish Air Force has eight M-346 aircraft (the Polish name is Bielik), which are part of the 4th training aviation wing (4 Skrzydło Lotnictwa Szkolnego) on the 41st
aviation
base in Deblin.
All in all, the Italian company Leonardo has now delivered the M-68 production 346 to various countries. Training and combat aircraft used in the Air Force of Italy, Singapore, Israel and Poland.