Another incident with the American
aviation
occurred in the area of ​​one of the US military bases in Japan. This time, an F / A-18 fighter-bomber collided with a KC-130 tanker. Both aircraft carried out a training flight with refueling in the air. An air tanker took off from the American military base Ivakuni in Japanese territory.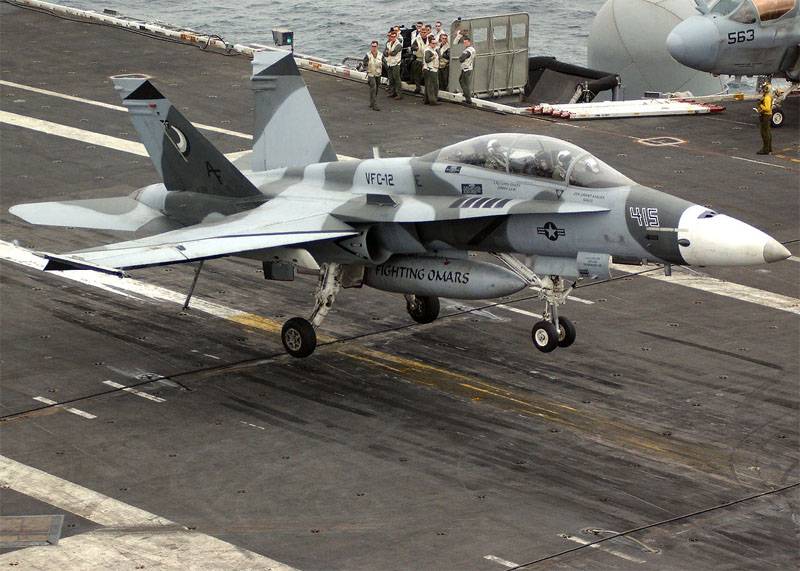 Both aircraft after the collision, according to some, fell into the water about 320 km from the same base. It is known that a total of seven people were aboard two planes, five of which were in KC-130.
According to the latest data, a collision was made during the refueling of the F / A-18. The media stated that the pilot dropped the speed to a critical point, and the tanker "caught up" with him in the air. This information is not officially confirmed. There is no data about whether the refueling was real or whether it was a training imitation of it. This would provide information about a possible large-scale spill of fuel into the sea.
In the official Twitter of the United States Navy, it is stated that one of the victims of the collision was found. He was taken to the hospital. The fate of the other six people at the moment remains unknown.
Earlier in Japan, protests were often held, due to the fact that the command of the US bases could not provide security during flight operations, which poses a threat to civilians.