The Estonian army will be re-equipped with American automatic rifles. In the tender for the supply of a new small
weapons
the Estonian armed forces announced in 2017 was defeated by the American company Lewis Machine & Tool Company (LMT), according to the bmpd blog.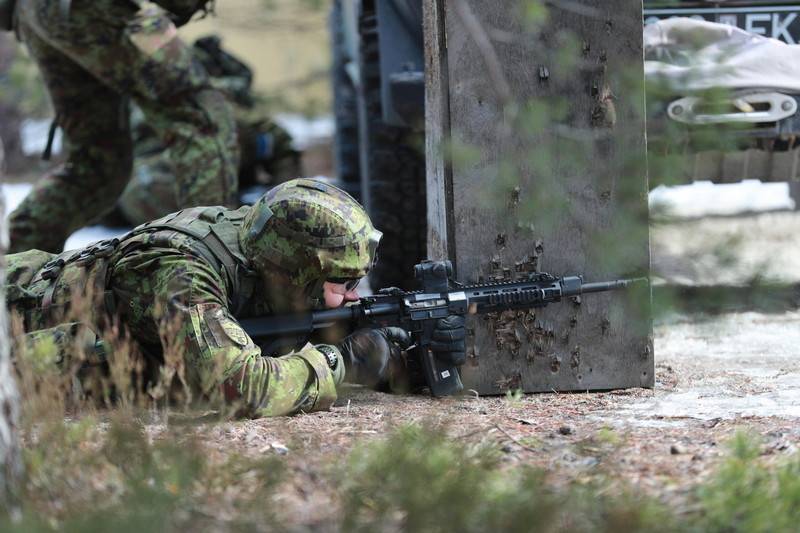 The tender was announced by the Estonian State Defense Investment Center of the Ministry of Defense of Estonia (RKIK). The winning American company LMT, under the terms of the tender, will supply the Estonian Estonian 16 with thousands of rifles chambered for 5,56-mm and 7,62-mm. The cost of the contract is 22 million, delivery is planned for 2019-2021. The terms of the agreement are negotiated additional supply of a certain number of rifles up to 2026 year.

automatic rifle MLCPS chambered for NATO 5,56 x 45 mm
The company offered the Estonian Defense Ministry rifles MLCPS (chambered for NATO 5,56 x 45 mm) and CQBMWS (chambered for NATO 7,62 x 51 mm). The rifles will go into service with the 1 and 2 infantry brigades of the ground forces of the Estonian Army. In addition, it is stated that these machines are likely to enter into service with the Ministry of Justice of Estonia, the Police Department and the Border Guard.
Currently, the Estonian army has a very diverse set of small arms in its armament, including Israeli weapons, German and Swedish. The acquisition of a large batch of American rifles will lead the small arms of the Estonian armed forces to one sample.