Construction of the third aircraft carrier in China, known as the "Type 002", is on schedule, but it can be put into operation, reports
South China Morning Post
with reference to a source in the PLA Naval Forces.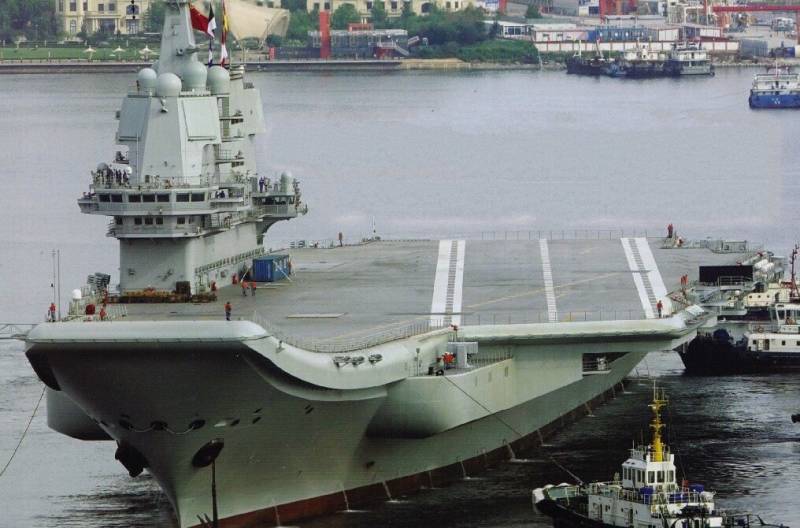 001A project
It's all about the problems associated with the modernization of the deck
aviation
said the interlocutor.
The defense industry of China has not yet succeeded in creating more advanced and more powerful deck fighters that would match the aircraft carrier of a new generation, he explained.
According to the newspaper, the military command proceeds from the need to replace the existing fleet of deck J-15 aircraft. They have long been criticized by the military and are considered imperfect. Pilots repeatedly encountered systemic malfunctions of the machine. In the 2016 year, the flights of these fighters were even suspended for 3 months after the accident with one of them.
To date, improved WS-15 engines have been created for the J-10, but they are also inferior to their American counterparts in service life. In addition, their production is very expensive - the cost of each is several million yuan, leads the publication of the word source.
According to information, the new aircraft carrier, unlike the two available, will be equipped with an electromagnetic catapult to disperse aircraft during takeoff. According to military experts, the ship can be transferred
the fleet
October 1, 2019 to the 70th anniversary of the founding of the PRC.
At present, China has two aircraft carriers equipped with springboards - Liaoning (formerly Varyag aircraft-carrying cruiser) and not yet having the name "001А project", which recently passed sea trials.