During the shelling by militants of settlements in the province of Lattakia and Aleppo, 18 soldiers of the Syrian army were killed, two more soldiers were seriously injured, reports
Interfax
.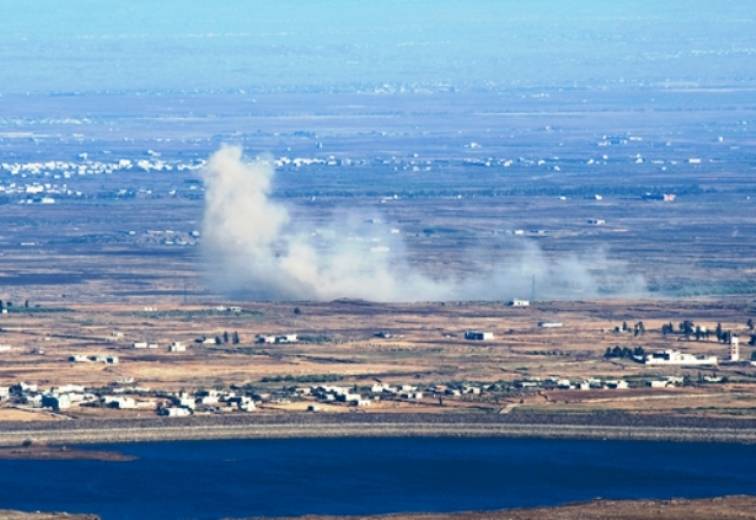 According to the head of the Russian Center for Reconciliation of the Parties in the SAR, Lieutenant General Vladimir Savchenko, 18 was killed and a Syrian army soldier was injured during the shelling of the village of Safsar (Lattakia Province). In another settlement, Tell Alush (Aleppo Province), one CAA soldier was wounded.
In addition, in the city of Afrin (Aleppo Province), underground cells of the Kurdish "self-defense detachments" (YPG) attacked the checkpoint of Allied Turkey "Syrian Free Army". The Kurds managed to eliminate at least 3 militants and retreat without losses. According to the message in social networks, this operation was carried out in the framework of the so-called guerrilla war "Wrath of Olives". Also reported about the clashes between individual units belonging to the "free army". What specifically do not share the militants, the sources did not specify.
In the 55-kilometer zone established by the Americans around its base At-Tanf (Homs province), the IG terrorists were again noticed (the grouping is prohibited in the Russian Federation). According to eyewitnesses, the number of their squad can reach more than 150 people. According to sources, the US military supply them
weapons
and used for reconnaissance positions of the Syrian army, as well as for sabotage in the south of the republic.
In the province of Deir ez-Zor, the Western coalition is preparing an operation to eliminate the so-called "Hajinsky pocket". For this purpose, around 2 thousand militants of the "democratic forces" (SDF) were gathered at a stronghold in the area of ​​the oil plant "Conoco". The Iraqi military also intends to join the igilovtsev operation. It is reported that the actions of the Iraqi army will be coordinated with Damascus.
Meanwhile, over the past day 966 refugees returned to Syria, including 257 people from Lebanon, 709 people from Jordan.