Although they say that it is not worth to renounce a prison and a bag, but let this cup pass us by! And if not bypassed, then there are options too. The blessing in the yard is not 1937, as our President V. V. Putin said.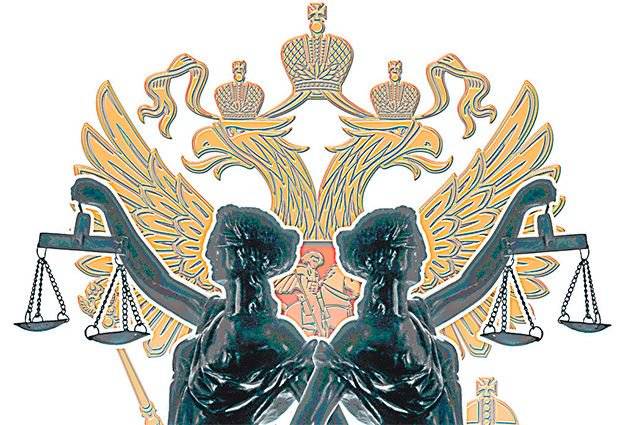 Although today many people on the Internet really vote on the topic that it would be nice to return.
It is clear that they refer to the shots of the killer and robber Tsepovyaz, who is serving a sentence in a colony of strict regime, so that God forbid everyone.
And you can even agree with some loud voices calling, because yes, if a thief and a murderer should be in prison, then who said that he has no right to arrange his life at his own expense as he can?
Unfortunately, this is so. With a thoughtful reflection on the punishment, you begin to understand that it is a matter of deprivation of liberty, but not deprivation of the right to eat not frozen bread with an empty dummy.
And then yes, the excesses and distortions begin. Tell me, who can boast that he regularly sees Kamchatka crabs on his table? In addition to residents of the Far East, I am sure, not all. A rare and expensive thing - a crab ...
And even more so the delicacy is not for the zone.
In places of imprisonment, one should assume that a person should, under the conditions of restricting his freedom of movement and communication (this is about how the photos were taken and got to the one who posted them), at least somehow re-educate. Aware of the depth of his fall and stuff like that.
But the feast of such a plan, of course, does not suit anyone, except the feast and cellmates.
In no case do not encroach on the right Tsepovyaz tasty to eat. However, is he an oligarch of the type of Khodorkovsky, who has enough money in his personal accounts to secure a sweet life in the zone? Three million a year, according to his ex-wife. Sorry, not everyone earns such a sum here a year, how much Tepovyaz was eating ...
Is it overworked money earned? Or is it the loot? There is a difference, is not it?
It is clear that the corruption and corruption of any modern Russian ministry, even justice, which includes the Federal Penitentiary Service, although internal affairs is a topic that I don't want to discuss because there is nothing special to discuss there. Everything is clear and understandable.
The fall below is nowhere, when those who should fulfill their duty according to this oath become just servants to prisoners who are able to pay any whim.
It is clear that a lot of money does not happen.
We ended up on this with the murderer and gangster Tsepovyaz and his servants in uniform.
Again, this is not the 1937 year, it's not so now. It was during the collapse of that system that Russians tore their throats and not only their throats in 1991 and 1993. And further from year to year they confirmed their democratic choice by voting for freedom and democracy.
Here, now so. Democratically and freely, the killer convicted of 20 for years jingles from the camera "I Want Cake and Ice Cream," and a proud and independent UFSIN officer with a bow and the words "don't hesitate, s, at the best, let's do it" on half-bent runs to perform.
This is called "sunk." However, there is a second side to the coin.
And I will begin to acquaint you with this side of the coin with a small historical excursion. Not in 1937, but in 1944 and 1939, respectively.

Here is a picture dated 1944 year. The end of October - the beginning of November, if not mistaken.
There are three major generals in the photo: George G. Morozov, Anton Antonovich Kuznetsov, and Eduard E. Lisitsyn before a difficult and dangerous business trip.
Okay, what I'm uploading to you here is a shot through the Internet, and everyone who is interested in the topic is ready to correct me.
But this is really the major generals of the Red Army. Juan Modesto, Antonio Cordon and Enrique Lister.
And comrade generals really in November, after meeting with Stalin were sent to the Spanish partisan detachments in France and Spain.
And Enrique Lister found himself in Yugoslavia in 1945, where he also received the rank of general and thus became the only
stories
General of the three armies of three different states. Yes, in Spain, before the collapse of the republic, he was also a general.
These comrades appeared in the USSR in the 1939 year, after the Republicans lost to the fascists of General Franco. They were taken to the Red Army, fought, including even against their fellow countrymen from the "Blue Division" near Leningrad.
Awards, it is worth noting, the Spaniards did not indulge.
Why am I all this? And all to the fact that the year 1939-th, well, maybe a little less cruel was than 1937-th. However, the Spaniards accepted, who wanted - received
weapon
and went to war.
And today we do not have 37, and certainly not 39.
Perhaps that is why this topic is already tired of the constant attempts to throw us into the territory of the neighboring unfriendly state of his seemingly former citizens.
For example, Philip Venediktov, a native of the city of Krivoy Rog.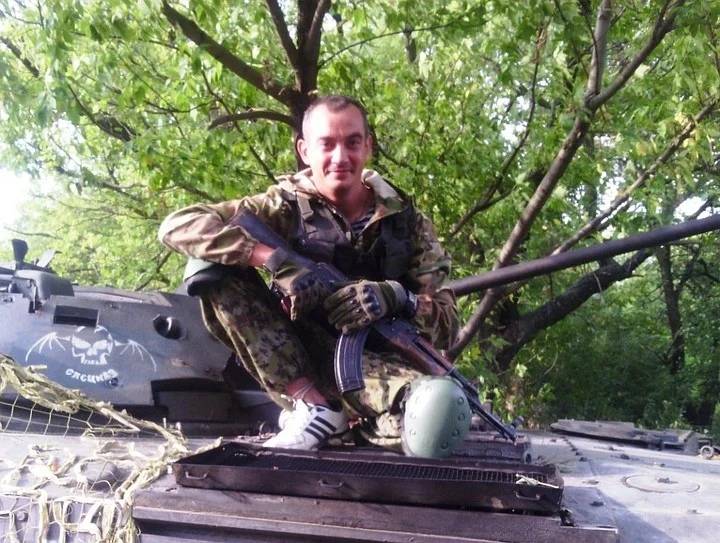 What is the fault of Philip, while difficult to say. Joined the militia, fought. He received a rather severe wound to the leg, was treated and underwent rehabilitation in Russia. After the active hostilities were over, the guy decided to legalize himself in Russia, as they are doing now (and they did before) many of his compatriots.
But in January last year, the FSB of the Chelyabinsk Region for some reason decided that it was not worth believing Venediktov's words, and the interpretation of colleagues from the SBU, who accuse Venediktov of terrorism, is more credible.
Well, ok, here, of course, everything is logical. From the point of view of the SBU, Venediktov is a terrorist. And the author, for example, is an accomplice of terrorists. That's really, in the light of recent changes in the Criminal Code of Ukraine, I would absolutely not want to be there. These cuties came up with an article 110-2, according to which from 8 to 10.
And to Venediktov? And he is accused of having special training as a sanitary instructor, being part of the illegal "DPR" military unit, carried out a search, removal and removal of victims from the battlefield and took measures to further their evacuation and cure.
This is actually a quote. No, no doubt, Venediktov, with his desire to save the lives of the terrorists of the "DPR", simply begs for a time!
But that's not all.
The second part of the accusation is that Venediktov, in a separate episode, "resisted the Ukrainian armed forces involved in the anti-terrorist operation."
And Philip resisted with the help of the machine gun NSV caliber 12,7 mm. Proved there are witnesses.
Well, yes, from where the sanitary officer to own a machine gun so that there are no witnesses left? Excusable.
Nevertheless, the Magnitogorsk Pravoberezhny District Court left the application with which Venediktov appealed to him, without satisfaction. And now Venediktov is illuminated by extradition in the night.
Of course, why do we need such a new citizen in the country? Freedom-loving, thirsty for justice, and most importantly - a brave and not afraid of the responsibility of choice people.
Yes, the tyrant of democracy and the symbol of totalitarianism, Joseph Vissarionovich Stalin willingly accepted such people. Moreover, the Poles, French, Spaniards, Czechs received weapons and went to fight. Often with the alliance to which their states belonged.
And today, while in front of some representatives of the government sullenly creeping, providing them with places of deprivation of maximum welfare, others who may not be able to "contribute" to building well-being separately and specifically taken officials, we are trying to expel away. It is desirable to go where they just unscrew the head.
Indeed, why the current government such citizens? Believing in the ideals of the Russian world and unwilling to reconcile with the fact that the fascist junta rules in their former homeland?
How much has been spent all, paper, megabytes, time and nerves to prove to the authorities that the betrayal of those who are fighting precisely for the Russian world's idea of ​​the Russian world is treachery and meanness?
But we are not 37-th year, as accurately noted by the president. And this is more than strange.