In the United States published the annual report of the staff of the Watson Institute for International Relations. He talks about the conduct of counter-terrorism operations in various regions of the world and provides data on total costs. The report says that the cargo that lay on the shoulders of American taxpayers in connection with operations in Iraq, Afghanistan and Syria, is several times higher than the estimated, presented by analysts earlier. It was noted that many types of expenses, including expenses on the need to rehabilitate war veterans, were initially overlooked.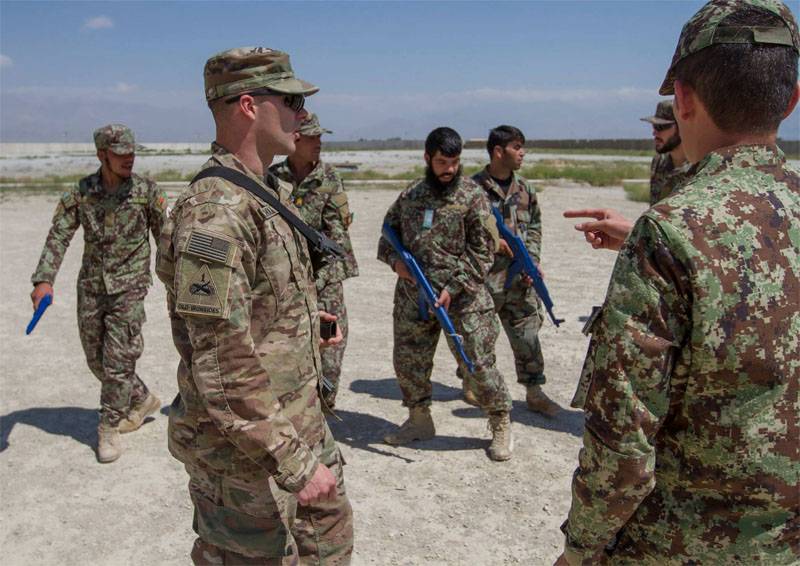 Training the Afghan Army with blue plastic training weapons
From the report:
A nation concentrates its attention, as a rule, on direct military spending. But we have overlooked many other related expenses that have a significant economic component for the budget.
Over the years, the US Army participated in operations in Iraq and Afghanistan from the budget spent 1,8 trillion dollars. At the same time, it is stated that medical expenses are not taken into account, and these are hundreds of billions of dollars.
From the report: Since 2001, the military budget expenditures, which turned out to be higher than those predicted, amounted to more than 900 billion dollars.
Neta Crawford study author:
The high costs of war and war-related components are a problem for national security because they are unpredictable. The public expects cost transparency and the provision of a strategy regarding what we generally expect as a result of participating in antiterrorist conflicts.
It is noted that in Afghanistan today there are 23 thousands of NATO soldiers, of whom 14 thousands are Americans, with no results, even intermediate ones, of the antiterrorist operation so far.
From the report: the war on terror (in the Middle East) in total for 17 years has cost more than 6 trillions of US dollars. If conflicts are not resolved, then in 2020, the amount can be up to 7 trillions.
At the same time, the report does not contain data on how much American corporations have earned on the supervision of Afghan drug trafficking, on the supply of arms to the belligerent countries of the Middle East, on the actual seizure of oil and gas fields.