With reference to unnamed sources in the media, it was announced that the first regiment with the Avangard combat missile system, or, more precisely, the 15А35-71 ICBM with the aeroballist maneuvering 15Y71 hypersonic combat equipment (AGGB), will be on the line, and will be armed with an air ballistic maneuvering 6Y2027 maneuvering hypersonic military equipment (AGGB) that will be deployed, will be armed with an air-ballistic maneuvering XNUMXYXNUMX maneuvering military equipment (AGGB). Strategic Missile Forces next year. This, in general, was known before, but the number of silo launchers (silo silos) in the regiment - XNUMX was announced here. And the number of regiments allegedly provided for the LG-XNUMX is two.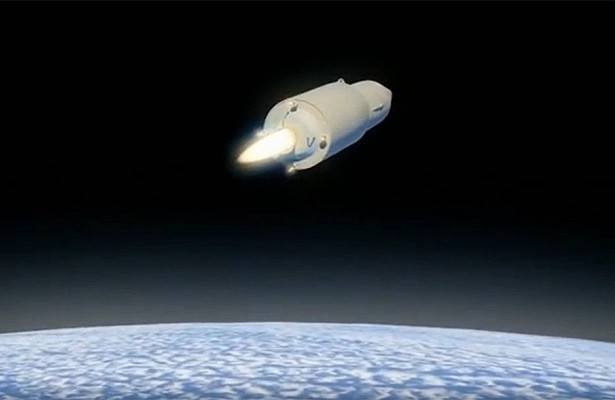 Immediately there were disappointed comments from people, with the theme of the SNF completely unfamiliar, but always dissatisfied with something: they say, the Avant-garde 12 is not enough, it was worth promoting this super-weapon for the sake of it and so on and so forth. But this is not so little as someone thinks. In addition, everything in the world is relative, as a well-known joke says, is it a lot of three hairs? If on the head, then almost nothing, and if in the soup, then very much. So with the "Avant-garde" - they just do not seem a little.
First of all, I would like to note that not all "unnamed sources" are equally useful as yogurts, and that it is not known with numbers. Yes, the deployment of missile regiments of the Strategic Missile Forces with mine-based combat missile systems usually starts from the 6 launch positions. But in the future, the regiment, as a rule, is deployed to the full configuration in the 10 silo. Some shelves, however, may remain abbreviated. So even if the information on the 2 shelves is correct, then the missiles may be in them in the future and 20. In addition, if you roughly estimate where you can place 15А35-71 (and in their own, "35-e", the new modification of the mine does not fit the length, AGPA "Avangard" is rather big, including from the high power SBCH) , it is quite possible to find a place for three full-size regiments, and even more. And the third regiment is very likely to be an option, according to the results of the deployment of the first two. It could have been more, but the "old" 15А35 have already earned and re-served their resources, although they have confirmed their reliability during the tests with Avangard and combat training launches. A "dry" 15А35 for a hypersonic maneuvering warhead was purchased, it is believed, of the order of 30 pieces. And they were purchased at the beginning of 2000's in the now feral Ukraine, for sure it was for this, albeit for another modification, which began to fly in 2004, when V.V. Putin for the first time reported about the presence of Russia like
weapons
. Although the actual number of purchased ICBMs could differ from the announced one in one direction or another, it is insignificant. So there may be 2 full regiments (20 missiles), 3 shortcuts (18), and even full 3 (30) and mixed versions are also possible. However, the 3 full regiment is still unlikely - we still need some small reserve for combat training launches.
Why, what difference does the skeptics say - that 12, 20, 30 are still not enough, well, you will break through the US missile defense, then several dozen powerful units will not be able to cause crushing damage. Indeed, the Avangard AGGBO, like other similar constructions developed in Russia, is positioned as a technology that makes any missile defense null and void. But after all, conventional non-maneuvering BBs are still completely protected from missile defense. We will not remind you that neither BBI nor SM-3 Block-2A did not intercept any BB ICBMs and SLBMs even in greenhouse conditions, and are not intended, it seems, for this, firing at medium and intermediate range missiles with perseverance worthy better use. We will not remind that GBI is too small (44) to repel any massive (and even not so much) nuclear missile strike by the Russian strategic nuclear forces. We will not talk about the still unresolved problems of identifying false targets, even against primitive CSC PRO, and about the still-unfolded orbital segments of this system. Sometime, very soon, but these problems can solve.
But it should be recalled that the modern PCB missile defense system created in the Russian Federation for conventional non-maneuvering (but it is also to cover the maneuvering fellows) blocks and so allows to overcome the promising US missile defense with high probability. Both the parameters and the probable solutions of such a PCB PRO were described even more than 10 years ago in one of the open publications written by the then head of the 4 Central Research Institute of the Ministry of Defense. So why do we need AGBO Avangard, once and ordinary BB while their tasks performed? To begin with, this is the development of a new weapon technology, which will continue to spread further - this is how the Anchar-RV AGBO is already being developed. So by the end of the current LG-2027, such maneuvering blocks may already be much more than a few dozen.
Avangard will serve as the first sign on which questions of the exploitation and combat use of a new weapon will be worked out. Therefore, a new weapon is being deployed on the basis of a reliable and repeatedly tested ICBM not even of 5 or 4 generations, but of the 3. In addition, this device, apparently, is a carrier of high power SBSh - 2 Mt type estimates are called, perhaps this is so, perhaps there is a charge and less, more probably, the device is also large, and the weight and dimensions of our nuclear scientists are very impressive. and the improvement of charges does not stop. We will not make assumptions about the presence of several charges on 15Ü71 at once, which are shot during a flight for different purposes - in theory it is possible, and there were reports of the development of such weapons in the Russian Federation, but most likely, in this case it is not. This means that a powerful charge is definitely not needed to compensate for low power. Most likely, it is also not necessary to defeat relatively mobile targets, such as aircraft-carrier groups - the charges of anti-ship missiles are also powerful, because metal structures are well tolerated by the damaging factors of a nuclear explosion, but this is not the case - too unique weapons, and we have anti-ship reliable weapons quite enough.
So, apart from the theoretical breakthrough of the "ideal US missile defense system" and disabling its key ground nodes, the Avant-garde may be needed to defeat highly protected and especially important targets, while defeating an exact, and, most importantly, fast one — don't forget that this weapon flies. to the target along the flat trajectory, which drastically reduces both the possibilities for its detection and the extent of defeat, and the flight time can also be reduced. Regular, non-maneuvering BB ICBMs and SLBMs can also be sent to the target along a flat trajectory, but at a shorter distance, due to the crazy energy costs of such a launch in the atmosphere. And also with not very high accuracy, which makes such a launch hardly applicable to highly protected targets and especially important targets.
The Americans, while upgrading the BB W76-1, tried to improve its capabilities during the launch of the Trident-2 by developing a fuse that compensates somewhat for distance spreading. But this decision also, in spite of advertising statements and writings of various "American scientists", does not allow to hit the "difficult" goals of high security - an atmospheric explosion. But the "Vanguard" will succeed. Including the right bunker hit. And fast. That is, a kind of "rocket special forces", an expensive weapon for specific tasks, almost invulnerable and no protection against it. Moreover, it is applicable both in a retaliatory or a counter strike, and in a "strike at the appointed time". Despite the well-known statements, our SNF, like the United States SNF, does not exclude any scenarios for itself, and no one thinks to remove the timer for counting the time before launch from command posts. The Americans did, despite similar peace-loving statements, always "sharpen" their SNFs and under the probable first blow, they even saved on the strength of silo silos. And the tendency of American SSBNs to patrol, including in the Indian Ocean or the Mediterranean, from which it becomes possible to strike a flat trajectory, clearly indicates not the reciprocal nature of such a strike. So live with wolves - shoot wolves, let them not cry about Avangard and his ilk.
In addition, Avangards, as many assume, will not only be on the "weave" (15А35), but also on the newest heavy Sarmat 15А28, and not on a single device, but, most likely, on 3 - the estimated payload allows . It is clear that "Sarmatov" will not be on duty much, there are various approximate estimates, in how many mines from 15А18М "Voevoda" he will rise, but definitely it will be a number between 30-35 and 40-45, somewhere like that. And not all of them will have Avangard, but an absolute minority - the main load will be conventional warheads and the newest set of means to overcome missile defense (PCB). The main function of the heavy ICBM in our Strategic Missile Forces requires just such a load.
Of course, this is the case if the START-3 Treaty on 2021 does not go to landfill.
stories
or if it is replaced by some similar and adequate document. Because if it does not, and the construction of new silos, if necessary, cannot be ruled out - yes, it is difficult and expensive, but underground structures such as those under Yamantau and in other places are even more difficult and expensive. So we can afford and silos. In conclusion, the new Treaty is still hard to believe - it is difficult to sign adequate contracts with inadequate. The Americans and in the course of the battles on START-3 drank blood from the Russian delegation in liters. Then they are ready to cut the carriers, they are not ready (they finally cut them pretty), then they fought for receiving full telemetry from tests, then they finally agreed to a compromise that satisfied the Russian Federation, then they demanded to set mobile launchers in combat positions for a few days for counting . In response, they received a request to then surface the submarine rocket carriers in combat patrol areas, also for several days and also with open covers, and calmed down, realizing that the demands were delusional. In general, it has always been difficult with them, but our negotiators are also not sugar. And in recent years, since the second term of Obama (it's not even in the Crimea and Donbas with Syria, everything started earlier) - this is already some kind of inappropriate behavior. It remains to hope that the instinct of self-preservation still does not refuse them.
In general, in the case of an assessment of the sufficiency or insufficiency of the future Avangard Park, you should trust the highest military-political leadership of the country - it knows what it is doing in this case.