Caspian Marines
flotilla
received a company kit of the latest BTR-82A armored personnel carriers. This was reported in the press service of the Southern Military District.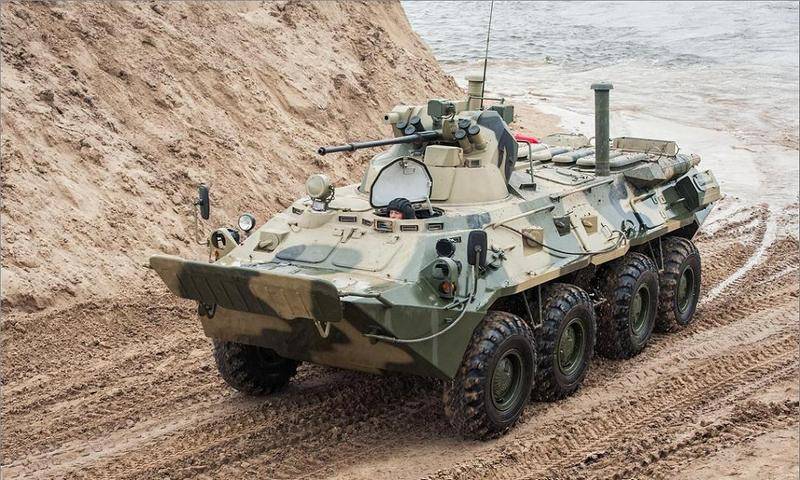 The spokesperson of the Southern Military District Vadim Astafyev, a division of the Marine Corps of the Caspian Flotilla deployed in Dagestan, received from the Nizhny Novgorod region more than 10 of the latest BTR-82А, which are currently being prepared for winter conditions. This is not the first delivery of armored personnel carriers to the CFL Marine Corps, he noted, in May-June of this year, the marines received about 60 BTR-82А, which replaced outdated BTR-25 that had been standing for more than 80 years in service.
In total, since 2010, the troops of the Southern Military District received more than 8,5 thousand units of the latest and modernized weapons and equipment as part of the state rearmament program. In the plans of the district command by 2020 to bring the share of modern samples of all types of weapons and military equipment on land, sea and
aviation
component up to 70%, and for some samples up to 100%.