Advisor to the President of the United States for National Security John Bolton continues his tour of the post-Soviet space. After visiting Moscow and Yerevan, Bolton went to Tbilisi, where he made another statement on the Treaty on the Elimination of Intermediate-Range and Shorter-Range Missiles. Recall that a few days ago, Donald Trump said that this treaty "is not being respected by Russia", and therefore the US is withdrawing from it. In Moscow, they commented on it this way: Russia does not violate the treaty, but the United States de facto left it a long time ago, now registering a way out and de jure.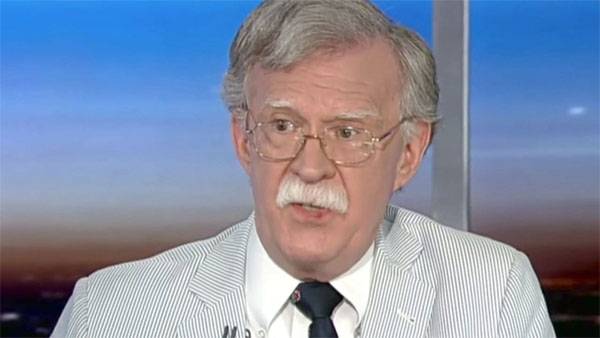 While on a visit to Georgia, Bolton said that there was no point in the INF Treaty taking into account the fact that medium-range and shorter-range missiles are at the disposal of China. At the same time, the adviser to the American president added the following phrase:
Chinese missiles threaten Russia. The heart of Russia is in the zone of destruction of these missiles of Beijing.
The INF Treaty itself, John Bolton, called the Cold War relic.
Recall that the INF Treaty was signed by the heads of the USSR and the USA (Gorbachev and Reagan) in 1987. The treaty envisages the elimination of missiles with a range from 500 km to 5,5 thousand km and ground launchers. The Americans, having signed this treaty, began the implementation of the SMD missile program for
aviation
and marine (surface and underwater) carriers. This was not considered a violation. But as soon as Russia tested "Calibers" from the same surface carriers, a hubbub rose in the United States about "violations". Also in the USA they say that Iskander missiles have a range of more than 500 km. The policy of double standards from the United States in the style of "What is allowed to Jupiter ..."