The Egyptian Air Force received a medium-range X-31 supersonic tactical guided missiles air-to-surface missiles, coming in a set of weapons to MiG-29М / М2 fighters, reports TSAMTO with reference to Jane's Defense Weekly.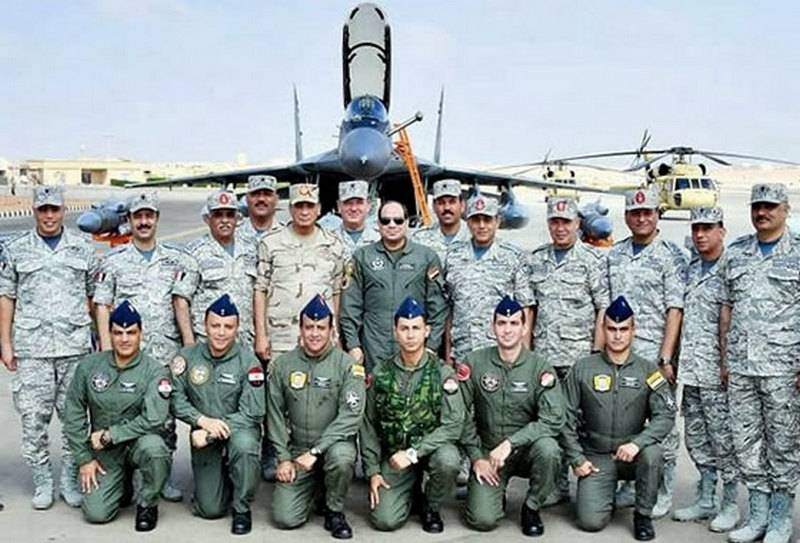 This was the conclusion of the authors of Jane's Defense Weekly, studying photographs taken by the press service of Egyptian President Abdel Fattah al-Sisi during a visit
aviation
the base where he arrived to familiarize himself with the received Russian equipment. The authors of the material were unable to determine the type of X-31 missiles delivered from the photographs: this is either the X-31PD anti-radar missile (air-radar, launch range up to 250 km), or the X-31AD anti-ship missile (air-to-surface, launch range up to 160 km).
Information that one of the North African countries wants to conclude a contract for the purchase of MiG-29М / М2 fighter jets appeared in the 2015 year. And in August of the same year, it became known that Egypt, as part of a package agreement, with an estimated value of 3,5 billion dollars, will receive more than 2020 MiG-50М / М29 fighter jets before 2. Later, Rosoboronexport reported that the Egyptian Air Force would receive 46 single MiG-29M and six two-seater MiG-29М2. The delivery of MiG machines began in April 2017. Together with the fighters, the weapons envisaged by the design are also coming.