The air defense of the Baltic countries is too weak to resist Russia or defend NATO units that came to defend the republic from an aggressive neighbor, writes The National Interest, the American edition, referring to a report by the Estonian Defense Analytical Center.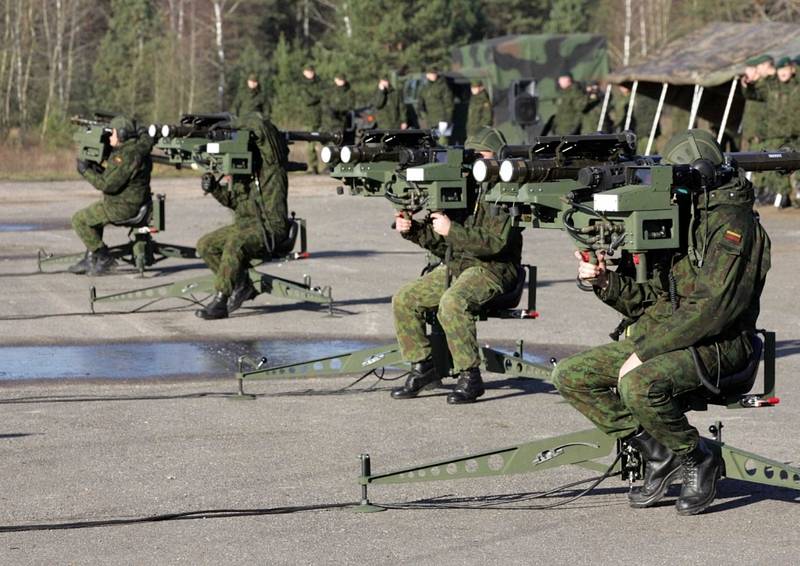 The Baltic countries Latvia, Lithuania and Estonia are not only small themselves, the newspaper writes, but their armed forces also are not something serious. The few contingent of military personnel located on their territory and
aviation
NATO, is nothing more than a "lying policeman" on the route of a powerful and well-armed army.
However, all the maneuvers that will be conducted by NATO forces rushing to the aid will be exposed to high danger from the Russian Aerospace Forces because of the lack of air defense systems throughout the northeastern flank of NATO. Russia in the Western Military District has 27 squadrons of attack aircraft, which immediately conquer superiority not only in the air, but also be able to strike both the ground and naval targets, the newspaper writes. Moreover, Russia may in a short time transfer considerable air forces from other regions, which will increase the number of HKVs several times.
NATO will be able to counter them from 4 to 8 aircraft that patrol the airspace of the Baltic republics. But Latvia, Lithuania and Estonia do not have their own aviation and air defense, except for short-range MANPADS like Stinger and ZU-23-2.
Thus, the newspaper writes, the republican armies and the NATO contingent will not be able to resist the invasion in the event of a conflict and they can only hope for reinforcements that will arrive from the countries of the North Atlantic alliance.