A new compound appeared in the Central Military District - the 21st mixed
aviation
the division, which included high-altitude MiG-31 interceptors and Su-34 bombers, according
News
.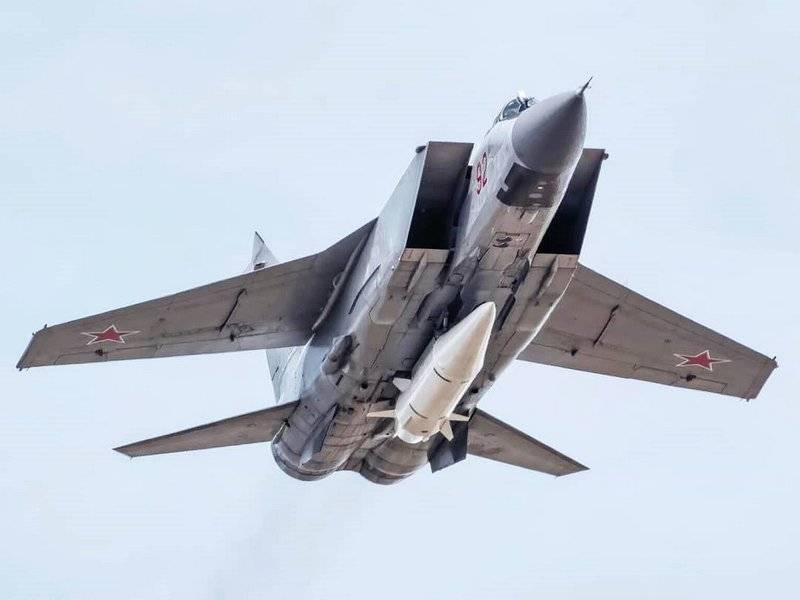 Parts of the air division are deployed in the Perm and Krasnoyarsk Territories and the Chelyabinsk Region. Organizationally, the unit enters the 14 Army VKS. Its task is to cover Russia in the southern and southeastern directions. In this case, the aircraft can be quickly transferred to other regions of the country.
As part of two regiments - MiG-31 interceptors, the fleet of the third regiment consists of Su-34 bombers.
Thanks to this combination, the division is able not only to control the airspace, but also to strike ground targets.
Recall supersonic all-weather interceptor MiG-31 was developed by Soviet designers. However, it still remains unsurpassed aircraft in its class. Today the cars are in service in the version of the MiG-31BM. Its modified version can carry the latest hypersonic Dagger missiles capable of hitting land and sea targets at a distance of up to 2 thousand km.
According to the test hero Igor Malikov, Hero of Russia, in its effectiveness, the MiG-31 is comparable to the C-400 system, "only in the air". "This is a very serious car," covering the front on a wide width, he noted.
Malikov added that he would not have risked flying where these interceptors fly.