In the United States of America decided to strengthen the combat power of the newest F-22 Raptor fighters of the country. We are talking about equipping the F-22 with advanced versions of AIM-9X and AIM 120-D smart rockets. Improved modifications of air-to-air missiles have an increased range of target damage than their predecessors. This, as noted, can allow the Raptor pilots to strike, without entering the enemy's area of ​​destruction with anti-aircraft defenses.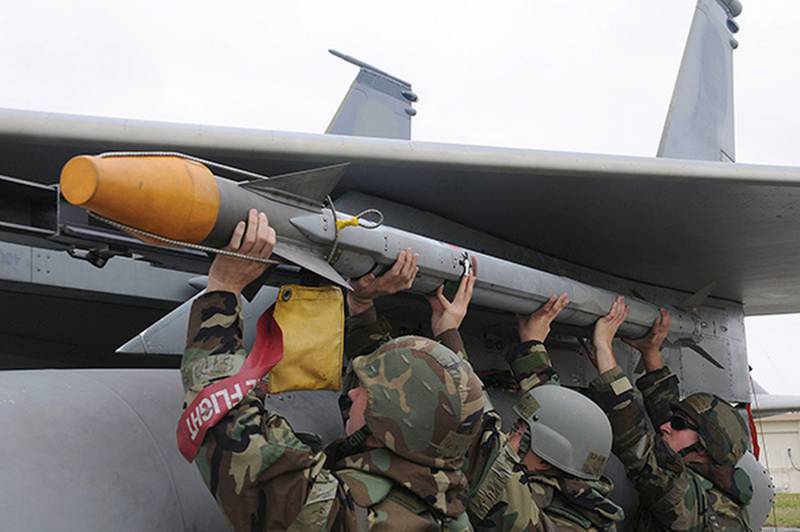 In addition to increased range, updated missile modifications allow you to attack targets from large angles with an increased probability of hitting.
In fact, we are talking about upgrading the AIM-9X to the so-called Block II (the second generation of these
aviation
missiles). It is strange that the American press is only now writing about the readiness of the United States to equip the F-22 with these weapons, because back in 2016 it became known that the States were signing contracts for the supply of AIM-9X Block II to a number of foreign countries, including, for example, Poland. In fact, the deployment of these weapons in Poland can mean only one thing: an attempt to "counter" the Russian S-400 air defense system deployed in the Kaliningrad region. For Poland, an option is provided for equipping F-16 aircraft with these missiles.
What is different about upgrading the AIM 120-D rocket? An improved version of it, as stated, has additional possibilities for maneuvering and countering the capabilities of air defense systems. The missile is equipped with the latest radar guidance, which allows to increase the effectiveness of the missile.