Today, the Russian military police, together with the Turkish military, was supposed to start joint patrols in the so-called demilitarized zone of Idlib province. Earlier, the Turks assumed obligations to ensure the withdrawal of military equipment and other weapons from the area. Some time ago it became known that Turkey appealed to the Russian Federation with a request to postpone the entry of Russian troops into the demilitarization zone.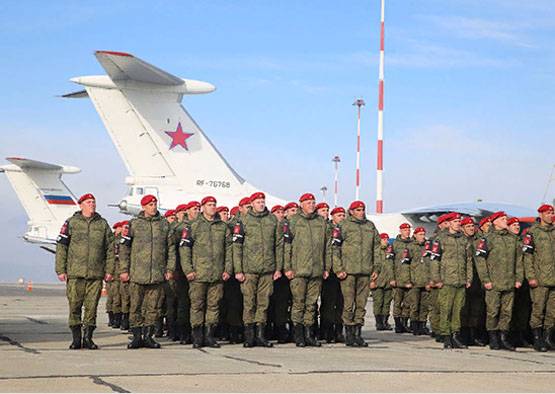 The explanation from the Turkish side is as follows:
For our part, we cannot provide guarantees of complete security.
At the same time, it is known that the Russian military were ready to begin the patrolling in the demilitarized zone in the morning. But this did not happen in the evening of Monday. When the entry of the Russian military police into Idlib will take place, it does not say how there are no specific reasons why the Turkish troops do not guarantee the safety of the Russian military.
However, these reasons were indirectly mentioned several weeks ago.
The Turkish contingent in Idlib had serious problems with the fulfillment of its obligations. Several radical groups simply refused to fold
weapon
and go beyond the delineated demilitarized zone. There are still gangs on this territory that are not going to leave it and withdraw their weapons from there. Is Turkey really unable to influence the militant leaders in Idlib, or deliberately does not want to do this?
If the situation on voluntary demilitarization comes to a standstill, what will the contingents of the Russian Federation and Turkey do? Will the Syrian army have the opportunity to clean up the territory, which is now occupied by terrorists?