The Russian military will purchase 230 screw training aircraft (TCB) for the initial training of cadets, the agency reports
Military.RF
source message in
aviation
industry.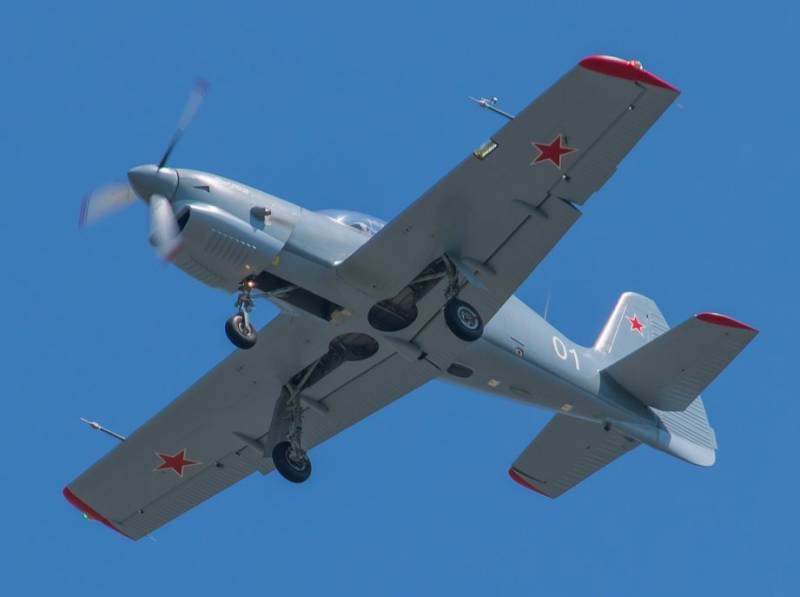 Yak-152
According to the source, the decision to purchase 230 aircraft was made at the level of Russian Defense Minister Sergei Shoigu, but which ones have not yet been reported.
The interlocutor added that clarity in this matter will come at the end of the state tests of the Yak-152 TCF, and the Austrian Diamond DART-550 aircraft is the only competitor in the fight for the order.
According to the Honored Pilot of Russia, Major General Alexander Ahlustin, in this case, the Yak-152 has more chances.
He noted that the initial preparation needed just such a machine, without unnecessary "bells and whistles". At this stage of training, the main thing is the training of the tactile sensations by the cadet to control the aircraft. He must learn to make quick decisions on height, speed and course of the car.
Recall the Yak-152 first flew in September 2016. In the spring of this year, it became known about the localization in the Russian Federation of the production of the German engine RED-A03T, the release of which the Russo-Balt company took up.
Austrian Diamond Aircraft Industries DART-550 turboprop aircraft are also designed for initial training at flight schools. Their take-off weight is 2400 kg, ground speed is up to 460 km / h, flight duration is about 8 hours.