We do not need the sun, the party shines for us,
We do not need pensions - let's work.

We will ask the party, she will answer us,
And honestly share a big loaf.
At the request of workers
Recently, a lot of very sharp articles have appeared on the VO website concerning the internal problems of the country. It is noteworthy that they are increasingly sharp criticism of the president. It is also noteworthy that in their comments, many readers are aware of the situation and ask themselves: what then to do?
In my opinion, this is one of the simplest questions, if not the simplest. In my opinion, it is simple to ugliness, and I will answer it at the end of this article.
What has happened lately that has stirred the public so much (including us)?
The main thing is the plans of the country's leadership to raise the VAT to 20% and, most importantly, increase the retirement age. Plus rallies occurred. It affects the vast majority of the population, and people are indignant.
We argue that the economic program of the government is wrong and we offer our programs, that there is no money in the pension fund, but they are in the budget, and we had to do everything differently, discuss a great number of other, certainly, important issues. .
It seems, it is necessary to look at the essence. As they say, look into the root. Actually, nothing new has happened - only the method has changed. Yes, now it is too brazen, in a boorish way, trying to get into our pocket. But in principle, what's new?
What do we demand from the current government? Basically, only that she led herself less arrogantly, and, having seized upon material wealth, she would have shared with us. There are, of course, appeals to stop the orgy, for example, in education and culture, including from the regular authors of "VO", but on the general background they look like a voice crying in the desert. Even many of us write in the comments that "everything is paid for," "working out the fee", "weeping Yaroslavna", "do not like it - a suitcase, train station ...", "all propalschiki", etc. Although even if someone for writing a good correct article, being guided by his conscience, would receive a fee (I'm not silently, I'm not a journalist), he is "unworthy" of all those who are completely free, from servile motives, out of a sense servility and humanity in front of the powerful of this world, guided by slave psychology, sings praise to these strong, despite their immoral behavior ?! How is that even possible?
Look here. May decrees. Executing 16%. But the government works well. Or manually solving problems on the ground in the regions (against the background of those who should be directly involved in this, it looks very respectable). But the governors remain in place. Or "Gazprom - national wealth". But ... Although, of course, folk, whose else?
Or education. Here more. Putin at the All-Russian Popular Front forum in Penza on the topic "Quality education in the name of the country" noted:
"Unfortunately, there are examples of states that, unfortunately, have partially lost the educational and humanistic components of education. This still many goes around comes around. What are we seeing today? Splash of nationalism, loss of family, moral values, cultural traditions, identity. This does not end well, as a rule. "
(RIA "
News
"). Putin also added that today teachers must help develop a position in life, to distinguish truth from lies.
I want to remind you that the former Minister of Education (2012-2016) of Livanov in 2015 began a large-scale reform of the reorganization of universities. ("To cross" a technical university with a pedagogical one is what it is, eh? It's worth a lot.) I also want to recall what the former Minister of Education (2004-2012 said) Fursenko said:
"The disadvantage of the Soviet education system was an attempt to form a man-creator, and now our task is to grow a qualified consumer."
But then the president appoints a new minister - Olga Yuryevna Vasilyeva, who almost immediately after taking office announced the termination of the merger of universities until the ministry understands each situation. In addition, she announced the development of a truly revolutionary Federal State Educational Standards, designed to bring us back to the best traditions of the Russian (Soviet) school. For this, she was subjected to indignant criticism of the destroyers of the Russian school, incl. Rector of the Higher School of Economics Kuzminov and Director of the Federal Institute for Educational Development A. Asmolov. In addition, on the site of a certain "Guild of Literary Professionals" is published the "Open Letter of Literature Teachers, Methodists, University Leaders", in which
"The documents prepared by the Ministry of Education and Science cancel the logic of the development of the entire school system over the past decades, depriving the school of variations in building programs, violating the fundamentals of the law on education and the academic freedoms that schools define"
.
In short, the criticism of all those who so vehemently introduced this educational system, including along with the gentlemen Fursenko and Livanov.
Those. O.Yu. Vasilyeva took up the decision of what has already been "developed" in the entire school system over the past decades? Are you thinking? Decided to fix it? Perfectly. Well, where are these gentlemen, for example, Mr. Fursenko? And he ... from 21 in May 2012 - Assistant to the President of the Russian Federation.
It turns out that you are there, Olga Yuryevna, carry out the assigned tasks, and if suddenly you start to succeed, we will help you with advisers? Or as an option, the ministry is divided?
Or from the annual message to the Federal Assembly. According to the president, modern civilization changes and decisions taken by Russia today determine the fate of our country for decades to come. Our accumulated enormous technological potential
"Allows us to make a real breakthrough in improving the quality of life of people, in modernizing the economy, infrastructure and public administration".
And about the need to take advantage of the energy of the technological revolution:
"We will not do this - there will be no future neither with us, nor with our children, nor with our country. And the question is not that someone will come, seize and destroy our land. ... Just the lag is the main threat and our enemy. And if we do not change the situation, it will inevitably intensify ... "
And about the achieved macroeconomic stability as a foundation for a breakthrough in the future:
"I repeat: a solid foundation has been created for this"
.
"We will continue active work on the development of our general education, and at all levels. At the same time, I will stress: modern, high-quality education should be accessible to every child. Equal educational opportunities are a powerful resource for the development of the country and ensuring social justice. " "Relying on the best practices and experience, we need to quickly modernize the vocational education system, achieve qualitative changes in the training of students, primarily in the advanced directions of technological development ..."
It is said fine, everything is correct. The creation of 20 millions of new high-tech jobs is also correct. Just one question - where is all this? As they say, no comments.
By the way, Patriarch Kirill thanked him in his address to the president.
"For correcting the curvature of 90's"
including giving the argument that
"Russia today is a rich country. The fact that today in Spain, when it is one of the most prosperous countries, the Spanish is massively selling real estate and is being bought by the Russians en masse, is a very good signal to the whole world - a country that is poor and in crisis cannot afford what the rich countries do not allow ".
Again - no comments. To be honest, did not expect. Struck, surprised, disappointed.
By the way, the leaders of the so-called "opposition" parties are not far away. (Is it worth this background to be surprised at Mr. Zolotov's actions. He acts in accordance with his personal moral standards, and in comparison with the others, he seems to be just a more honest person: at least he is not hypocritical, he speaks directly, you all go with your juice, and who are against that bastard, I'm going to you.)
Let's return to the topic of the article. After all, it was all before the plans to increase the VAT and retirement age. What just now all excited? (I apologize for the incorrect word - this is sarcasm, not cynicism.) But the fact is that now is an obvious deception. I'm talking about the retirement age - they promised not to raise, now they are going. And what, hypocrisy is not a lie, not a lie, even if not obvious, but still? By the way, the highest form of lies is just hypocrisy. You know, there is such a good saying about a person who has everything to face.
In my last article I have already cited the terrifying official statistics on the growth of crimes committed against minors in our country every year. Well, now we have taken on the elderly. It is very interesting, what future can a country have that protects its children so much and takes care of its old people in such a way? Why does something happen to us?
We all want to be cared for (I am about the problem as a whole, not about each individual), to solve our problems, to bear responsibility for us, not to steal, to think about the people's welfare, and even not to raise the retirement age.
This is from a fright? After all, those people from whom we demand moral actions did not arise from nowhere, they are not from Mars, or even from the USA. They studied with us in the same school and played with us in the same yard. The reinforced concrete argument of many would have been there, would have acted in the same way. Can anyone explain why there is a dump in practically every congress in the forest, especially near the settlements? Why are the places available on the banks of the rivers dirty? Why are changing cabins on the Russian Black Sea coast littered with used feminine hygiene products? Why nothing can be left unattended, even for a short time? Why are the agreements reached very often unilaterally trying to break? Why is there a lot of places (when applying for a job, when paying for work done, in the auto center, medical center, etc., etc., etc.) they are trying to deceive you? Why intolerant and aggressive to each other? (Whoever doubts, let him look at the situation on the roads, who does not happen on the roads, can read some comments even on this site). Why the "confident" in themselves descendants of the winners allow themselves to go with the inscriptions on the car "In Berlin for the Germans"? (We are so unjustly accused of raping 2 million Germans.) Why does the meme become popular on the Internet "Who doesn't agree with the results of 2 World War II, we can re-show"? (As practice shows, often, who can, he does not threaten, but threatens those who cannot.) By the way, from the same opera, Kiselev's words from TV screens say that we are the only country in the world that can turn States into radioactive dust. Oh, and the rocket cartoons, too. It is obvious that the level of intelligence of adhesive stickers such on glass a / m, expressing about radioactive dust and entertaining cartoons about the same. He is probably very tall.
Already heard the opinions (even on this site, the opinions of some authors in articles, commentators) that the power is separate, the people are separate. Or - they are parallel. Whoever thinks so, is very much mistaken. It does not happen. Remember, "Every nation has the government that it deserves," but then G. de Mestre da S. Montesquieu, that's their truth. And here is the truth: "There is no authority not from God," the apostle Paul (the author does not at all consider that the current authority has a divine origin, here about something else). Well, how can you not remember the refusal of Jesus Christ from the temptation of (the first of three) Satan to turn stones into bread and feed everyone. (By the way, the same FM Dostoevsky long ago dismantled the essence of these temptations.)
Do you know why? By the way, this all concerns both members of society and those in power. Because, in principle, it is impossible to feed an immoral person. Feed bread - ask meat, feed meat - ask for beer, give beer - ask for vodka. Look at many of those who are in power - one cannot eat enough (although another word is more appropriate) cannot. And do not fill up.
It is a mistake to think that a moral person (from our surroundings, otherwise, there are only highly moral people among us) when he got into power there "got spoiled". Because it is a very big mistake to think that money and power spoil a person. Temptations, of course, are, but do not spoil. The moral person overcomes these temptations. Immoral - obeys them. Therefore, if it seems that the money and the power of someone "spoiled", then it is not so - it was so, just the temptations helped reveal its immorality. I know a lot of people who have power (some kind of, but still), and in the material sense they are quite self-sufficient, but they are also very moral (decent, honest, as you wish) people. And this is not an exception, emphasizing the rule, because there are not a few of them. And it is immoral that there is little power (as in the saying "less power - more than the boss"), that a lot - everything is one.
All our problems are not in the field of economics or politics, etc. They lie in the field of morality.
We demand morality and spirituality where there are none. And it turns out very interesting - we demand moral acts from immoral people. But the result is predictable in advance. He is already there.
Slightly higher is a paragraph with many "why?". That's when we, no, will not answer these why, and when, in principle, there will be no such questions, then we will have the best authorities in the world, and our authorities will have the most prosperous people. Once again I will say: a happy society is the sum of happy people, not vice versa.
After all, indeed, we can "work out" the elections, we can vote out of spite for almost no one known candidate, or for a candidate who will not pass anyway (after all, others consider), and there is much more that we can. Only confusing is zero. Others may come, who will give their vote for a small bribe, or they can just rightly count the mass options. Think for yourself: whatever each of us individually extraordinary now decides, it will be either ineffective or illegal, but also ineffective. In the meantime - who in that much.
In late August, during my vacation, they gave me a very interesting answer. On the bank of the river, in an inaccessible place, on Monday (!) Four young healthy guys who plow and plow, to my question, "Why, dear, you are not at work, are you, are you not working?", Laughing, answered: " And now on P ... nobody wants to work. " So, some of the people have already gone into deep defense, without any calls and rallies there led by Navalny.
By the way, laziness is also from the moral field. Well, what if we are too lazy to think and too lazy to do. It must be hard and painful. After all, what kind of request in society? We need a king (president / emperor / leader, even though the governor-general or tillage), the main thing is for him to decide everything for us, and we will accept it with gratitude and enjoy the well-being that has fallen from above. It's for us who decides who will earn and how much, who will vote and how, who and what will teach our children, and where they will go to work later, which TV shows to watch, where and how to spend their leisure time - in libraries or in shopping and entertainment centers old people need to pay so that they don't be too bent, and so on. etc. Now here's what time they should die.
What do we abuse power? It is ours, dear, flesh of the flesh. And the most legitimate. (77, 146, 400% - this is not a pound of raisins for you.) There is not enough bread for the people - we will give a spectacle. They think differently and do not know how. We ourselves entrusted them with the solution of our problems, well, that's what they decide. How are able. As they say, who on what studied. Even remember the end of the 80s and the 90s, those "reformers" who now decide everything, were they not supported by the majority ?! Yes, and now supported. Even if not by the majority, then by a sufficient number of people, sufficient because the rest of the people "do not care" - they don't touch me, and okay.
How are we? Publicly - support for small businesses. In fact - an indication of the tax to collect more taxes. You try to open the PI - even before you earn (if you still earn) the first ruble, you already owe several thousand rubles, in fact they should, and that's it. After all, in principle, everyone should follow the laws, even if they, as it seems to us, cannibalistic, but execute one thing and the other with special zeal, with lick-looking, with a devoted look. Exactly: make the fool to pray, he will hurt his forehead. (That's why I love Russian language and literature - almost all questions have been answered there for a long time.) Make taxes collect - try to rob, force check or control - such a boss immediately turns out that all others (except his boss) are just dust , make support to public order - will be given with a baton, force with a club - they will kick with their feet. Damage, perhaps, with an inferiority complex? Please understand me correctly, I'm not talking about everyone, I still think that there are more good people, I'm talking about a trend. Good for some reason are silent.
So the authorities have nothing to do with it, well, or almost nothing to do with it. Just imagine that a highly moral person was put in the collective of people (not closed) with low morality by the head of this collective from outside. Can he manage them? Yes, they just do not understand. Or vice versa - an immoral person was put in a highly moral team. What do you think will follow him? Changes are possible only if these people appear not from the outside, but within this collective (not closed), and this process will be long and painful (in either of two cases).
After all, think: people in power tell us that they don't know the salary of their closest officials, heads of state corporations, and they don't even know theirs (everything comes to the card), when they are told how much, they are told that they cannot pay less because the fact that in Europe such. This is despite the fact that 20 million citizens below the poverty line. Allow them to publicly publicize their divorce, while smiling. Most importantly, the author does not condemn them at all, let them do anything personally. Another thing is incomprehensible: do we have such a low moral standard of our own, that what is listed, plus hypocrisy, is not yet a red line for us? And then what surprised?
Well, let's say, the authorities heard us, and did not raise the retirement age. One question: what next? Universal happiness come? Gazprom will become national wealth? All the oligarchs and all officials, as well as their children, will repent and start thinking about the people? Will return a billion (or two) in Rosgvardiyu? Stop children in schools, and citizens from TV screens to debilitate? Does someone sincerely believe in this? This is all possible only if the listed trends disappear in society and it becomes more moral, thinking and responsible.
Until then, we will continue to boast about how great and invincible we are (no, I understand, our ancestors, and what is our greatness in our country - to Berlin for the Germans? States to dust? Missiles across continents? This is megalomania, aggravated mania of persecution? By the way, before 1945, in 1941, people didn't have a happy mood, there was a corrupt, powerful oligarchy, but there was a powerful industry, high-quality education, developed agriculture, and people had an idea and the realization that " Gazprom them. "As a result - Berlin, and then, at what price. But in 1914-o - all the way around, but to Berlin, we have not come down the way, but now with some of these periods as the associated one).?. We will be intolerant to each other, labeling, and trying to accuse others of stupidity. I really wanted to ignore the article "Tsar and boyars", but this is beyond my strength, with all due respect. "So let's be objective - in politics, Putin is good, and you need to be a completely stupid person not to notice. But in the economy, to our great regret, the selection of personnel is disgusting ". I also propose to be objective, and remember that politics (as I understand it, it was about external, because in the inner world is generally dark) only a derivative of the economy, but certainly not primitive. "We look pretty good on the external fronts." The loss of Ukraine, it is not clear that in Belarus, in Syria, the Americans simply inform us (and thanks for that) when they are going to launch a missile attack on our friendly troops (at the time of writing this article - Israel, my deepest condolences to the loved ones of the victims), Japan overcomes with "its own" "disputed territories", Kazakhstan is switching from Cyrillic to Latin, and Armenia is simply switching - is that all good ?! And then how bad? NATO occupation? And we compare with whom, with Somalia, Pakistan or with the United States or Germany? After all, as I understand it, we position ourselves as a great and mighty power (judging by many reasons), but for a great power, all of the above is good?
So for now, it only remains for us that comparing the president with a sick tooth, calming at the thought that the patient is more likely alive than dead, even if he is sick, but he is stable (!).
Everything is clear, welcome to the United Kingdom of crooked mirrors and Mirror. Probably, only in such a kingdom the supporters of one leader, who himself confirms that he is a liberal, who declares that there will be only a liberal economy in Russia, which appoints and supports a liberal government, calls for a vote for a liberal party, does not even know the s / n of his liberal supporters, can opponents of his opinion called liberals! And based on the logic of curved mirrors, his supporters are patriots. What is it? As the unforgettable Mr. Kiselyov, mentioned to the night, says that he is always healthy, is it a coincidence? I do not think!
And you can still, all lulling, aggressively accuse others of "rocking the boat", while quietly sawing out the transom yourself, even if it does not matter, consciously or by thoughtlessness. I would like to note that in the first case it's not a fact that it will turn over (everything depends on the motives), maybe it will also take the right course, but without a transom it will go to the bottom, regardless of any motivation there. The argument is striking: "The cat left the kittens - this is ...!" Yes, everyone has long understood that Trump and Merkel are to blame. Yes, anyone, everyone is guilty, except for "I" - I love myself and I hope that this is mutual. It is only in the Looking Glass that it makes sense to talk about a poor animal, which even the kittens never abandoned, unlike people.
The author mistakenly hoped that after the new old government was appointed, no one would have any illusions. And there is a belief, as opposed to some opinions, that the overwhelming majority of those left with illusions are not "paid for." By the way, do you know why they say that a naive fool is worse than a traitor? Because he captivates others with his sincerity. (Although, maybe, just afraid to admit that they were wrong. Or based on the reasons mentioned at the beginning of the article.) For in this opinion (if only there was no war / Maidan / as in Ukraine) almost everything, in principle, could be reconciled and explain everything.
Ugliness in the economy, machine tool industry, the construction industry, science, and many more - it does not matter, we will fix it. Social inequality - it does not matter, we will share. Ugliness in health care - we will also fix it (although, those who left untimely will not be returned).
But what to do with education ?! How many years do you need to fix it? Do we have them? Or, as in the 30-th century 20, run for ten years, the distance that the West has overcome for decades? Remind mileage? Do the people agree to "repeat" ("re-display")? If ready, the possible price does not bother? If confused, is not it time to think now? It was still technology provided to us. Now, too, just give? And give the opportunity to "re-show"?
And the army, even armed with the most modern
weapons
With high morale, with the necessary mobilization resources (suppose that Lieutenant-General Sobolev and Colonel-General Ivashov, and even some respected authors of the articles on this site, are mistaken), how long can it be combat-ready in a weak economy? What army can fight without a reliable rear? The army of Napoleon, for example, in Moscow could not. Yes, and the army of the Russian Empire collapsed after the collapse of the rear. Opposite examples are there?
In the meantime, all these disgraces will continue, awarding orders and medals to special people, assigning sports titles to the "best" team in the world that failed to reach the semi-finals will continue.
Our misunderstandings about the willingness of many people to vote for the power they hate will continue.
Our expectations of beautiful moves by a horse (well, or a horse), cunning cunning plans will continue, and in return we will again see a banal feint with our ears.
Our surprise will continue in the comments on the topic of the possibility of assigning "such" titles to the deputy. to the minister and others. (By the way, not wanting to throw a stone in the minister's garden, with all due respect to him, you ask too many questions in the comments. After all, it is possible to assign the Major General right after the lieutenant of the reserve (after the military department), the ministries are different. for these questions, apparently, we have to correct the same, for example, Wikipedia, appending the "missing" titles, however, with the mark "source not indicated." Although, I repeat, I have nothing against this in this case.)
It is interesting to two respected authors already in September, what will be the December greeting. Personally, I was also interested in May, but now it's not even interesting, there are no questions left, except for a personal nature.
Yes, but you can also try, as in a recent article and in some comments to her, to blame women for everything (or very much). What is not an option? I will only note that a woman is always a reflection of a man, and that only a man bears full responsibility for all decisions, both women and men. For my own - it is clear why, for the decisions of a woman - because she allowed a woman to make a responsible (not the color of the wallpaper in the children's room) decision that she had to make. How we behave - so women and reflect. Nothing to blame on the mirror, if the mug curve. Well, what to do if we have a large number of men have forgotten how to think soberly, very often feel sorry for themselves, and can not stand the pain and hardships, blame everything on women? Then it remains only to wait when they themselves will save Russia.
In general, we have a society (I hope it will be soon) "great." The main thing is "stable" "great". Like a bad tooth. And indeed, a considerable number of people (in their own words) for the feeling of complete freedom (I'm not talking about the very fact of being able to use it, namely about true freedom) need a trunk. Hard in the village without revolver? And then! We drove our city towards the village! No words.
Note to another considerable number of people, and not children, to raise their own self-esteem, probably, "inflated titles" are necessary (I'm talking about the Order of Torquemada on the site, at first didn't even immediately enter, although I usually grasp the information on the fly, what the respected authors write April 1. I, too, Ku Klux Klan). And then what are we talking about ?!
Let's check our understanding of the situation and our attitude towards it. Bearing in mind the results of the voting on the VO website after the March elections, I request: "Dear VO editorial, if you consider it possible, please vote among the site visitors. Question:" For whom of the earlier participants in the presidential race in March, 2018, you would have voted if such elections were held next Sunday? "
At the beginning of the article there was a promise to answer a simple question: what to do? It's simple. Yes, nothing needs to be done, in the sense of, nothing new, it is necessary to work as before. Is that start to think and improve. The author does not offer to put up with obscurantism, I just want to note that, as one respected author already said to me, I should do everything with "the mind and understanding of the situation", and relying only on moral principles.
Here, I think, another question is more pertinent: what should not be done?
No need to be indifferent ("it doesn't concern me"), callous ("my hut is on the edge"), greedy ("the main thing is money", "everyone steals"), envious ("he has, but I don't" "Is he better than me ?!"), lazy ("nothing depends on me anyway"), aggressive ("now we will tear everyone," "beat your own, so that others would be afraid"), proud ("I love only myself and I hope that this is mutual "), and in general, take care of the surrounding nature and each other. This can each individually. Carry your part of the contribution to the moral piggy bank, or - to the piggy bank of besovstvo and hypocrisy. Or or. A little pregnant can't be done. And for society as a whole, to realize that it is a people, not a population. That is when the consolidation of a healthy society will take place, and its worthy members will pass upstairs, not swindlers, thieves and hypocrites.
And while we sleep, time is less and less. I would not want the awakening to be hungover. And this is realism, not pessimism of the author, because all is not lost. For too long, with our participation (not important, active or passive), we reduced the true norms of morality, and what was once unacceptable is now acceptable, and sometimes welcome.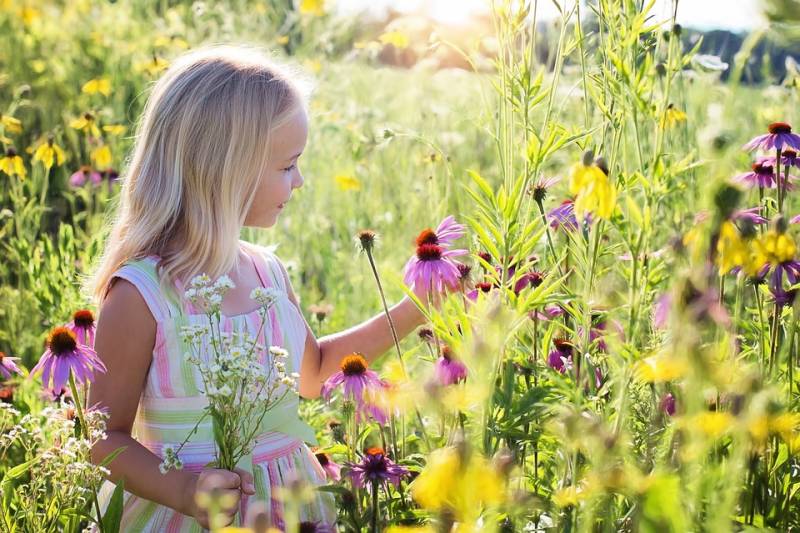 Let's at least for the sake of the future of our children and grandchildren realize our mistakes and correct them. It will be very hard, but not impossible. And the fact that we succeed, if we really want this, I personally have no doubt.
All strength, health and patience.