American President Donald Trump signed a decree tightening sanctions against Russia. The introduction of new restrictive measures is provided for by the laws adopted earlier in the United States: "On Countering America's Opponents through Sanctions" (CAATSA), the Act on Freedom Support in Ukraine, and a number of others. The corresponding statement was distributed by the press service of the White House.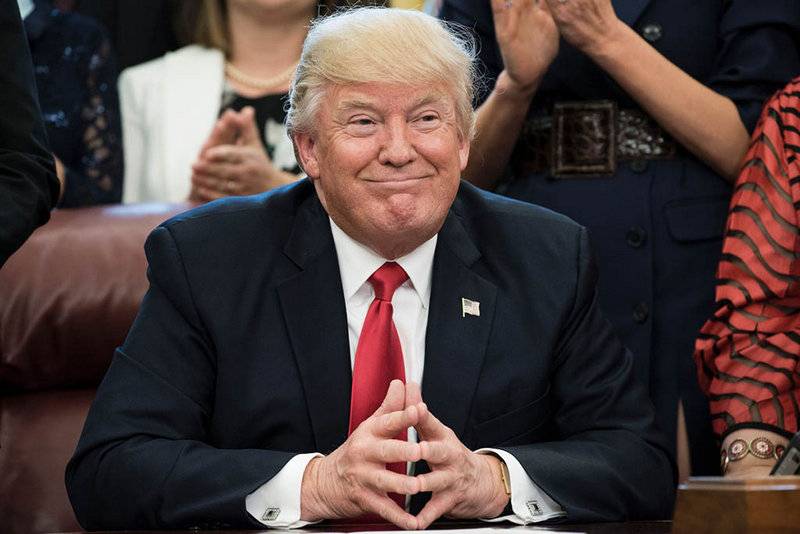 The decree on the introduction of new anti-Russian sanctions does not name specific people or organizations falling under them. In each case, the list is the Secretary of State or Secretary of the Treasury. The document signed by Donald Trump provides for only the restrictive measures themselves, such as blocking property and assets and prohibiting any financial transactions with persons associated with the Russian authorities.
In August of this year, the US authorities introduced a new expanded package of sanctions, in addition to the restrictive measures already introduced in 2014 due to events in Ukraine, against Russia for allegedly using chemical
weapons
in the UK. At the same time, it was stated that restrictive measures could be extended to the Russian state debt. The first part of the sanctions entered into force on August 22 and affected the export to Russia of electronic devices and dual-use components. A second, more advanced package can be introduced with a delay of three months.
Earlier, the US Treasury announced that the United States during Trump's presidency imposed sanctions on 212-related individuals and companies in Russia.