Moscow assisted the DPRK intelligence services, which conducted an operation to eliminate the North Korean leader's brother Kim Jong Nam, reports
TASS
United States Permanent Representative to the UN Nikki Haley.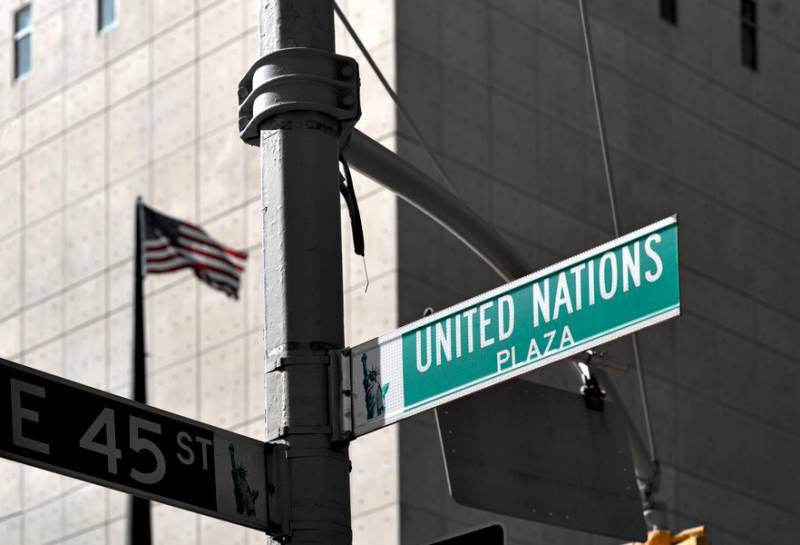 When the DPRK authorities murdered Kim Jong Nam, it was with the assistance of Moscow, which transferred biological substances to North Korea,
Hayley said at a UN Security Council meeting on sanctions against Pyongyang.
She clarified that the Russian special services handed over nerve agents to North Korean colleagues.
The permanent representative also compared the foreign policy of the Russian Federation with a certain virus that prevents Washington from achieving the full denuclearization of North Korea. Moreover, this virus, she said, extends to the processes occurring in the UN.
Shortly after this statement, UN Secretary General Representative Steffan Dujarrik apologized for the mistake made by the translator of the organization in transmitting words about the poisoning of Kim Jong Nam.
The organization apologizes for this human error. Translators have quite a hard job and it is especially difficult when they don't have a prepared speech text in advance, he said.
In fact, according to Dujarric, Haley said: When the DPRK committed the murder of Kim Jong Nam with a nerve agent, the US delegation came out in favor of strengthening UN control over the supply of chemical and biological
weapons
Pyongyang. Russia in the Security Council first agreed, but then blocked the introduction of additions to the sanctions list.
Recall Kim Jong Nam died 13 last February on the way to the hospital from Kuala Lumpur airport after being splashed into his face with an unknown liquid. The murder accused two women, citizens of Indonesia and Vietnam. Those arrested deny their guilt.