English humor is very peculiar, no wonder he stands out in a separate category. British satirists from News Thump decided to make fun of the large-scale Russian exercises Vostok-2018, as well as Western experts, who with open mouth watched the military maneuvers, calling them "Kremlinologians." The authors of the article themselves also decided to play around with experts in Moscow and share their own impressions of what they saw.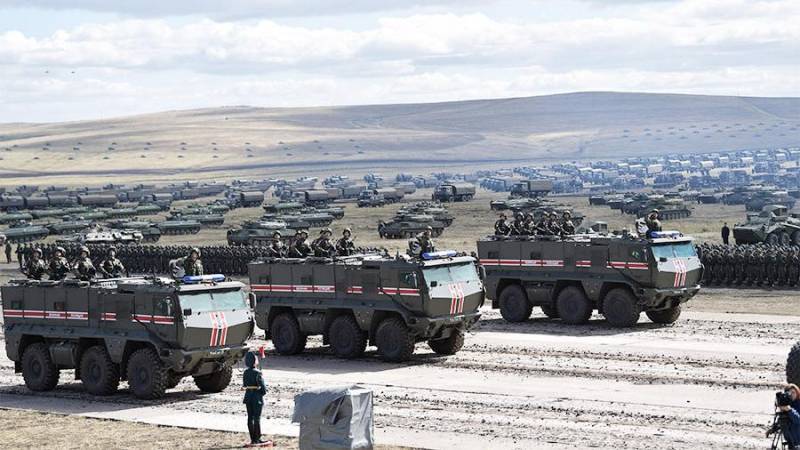 One of the "journalists" wrote that many who followed the exercises "Vostok-2018", "went to the roof," the rest got off "easily" - they are simply injured. The author of the article focused his attention on the fact that the official version of Russia sounded like "large-scale saber-training exercises
weapons
with the participation of technology and a huge number of people running in a circle in the forest ", but no one warned them that the military would be wearing" short and tight-fitting shorts. "
News Thump tried to joke about the fact that the exercises were a "congress of fetishists who are passionate about sex-role-playing games in costumes of anthropomorphic animals." Journalists even allegedly attached to the article allegedly satellite photos, which "refused to comment on the Kremlin." At the end of the article, the authors allowed to sum up the lingering unsuccessful joke with a paragraph about the fact that "Vostok-2018 is still a real" healthy, masculine activity.
Obviously, English humor is going through hard times. Despite this, the fact that Russian exercises are monitored not only by Western specialized publications, but also by satirical entertainment portals, suggests that Vostok-2018 was able to attract the attention of even those who are far from military subjects. Manners themselves conducted in the Far East and Siberia, have become the most ambitious since 1981 year.