Lenin's name, regardless of how you feel about him, can not be ignored, remembering
history
Russia, especially in the twentieth century. From the whole gigantic set of information about this man, which is known today, my attention was drawn to the following facts.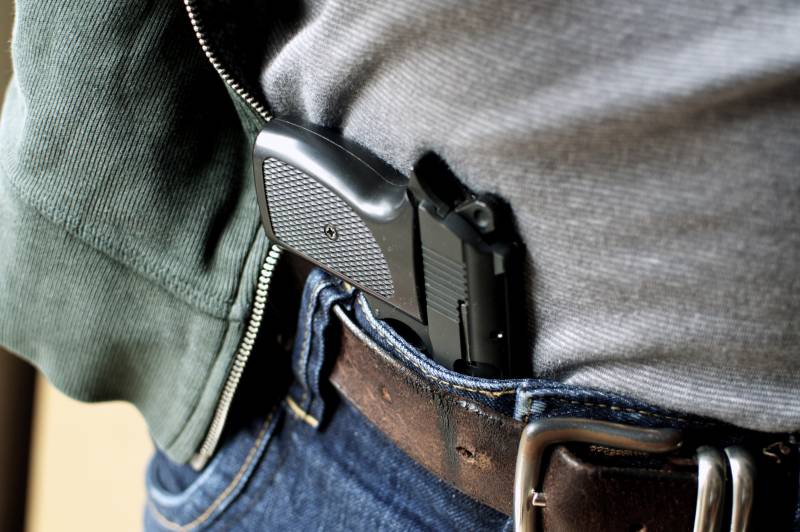 In the memoirs of one of Lenin's fellow practitioners, there is also a story in the Simbirsk gymnasium that during the final examinations, the high school students decided to raise money for a bribe to a teacher of literature, so that he would mark higher for the final essay. When they turned to Ulyanov, a high school student (in the future, to Lenin), he flatly refused to give up his share, saying sharply, they say, he would write excellently without a bribe. What happened in the future!
Further. During the beginning of Lenin's NEP in Soviet Russia, at closed sessions of the Politburo, the leaders of the Bolsheviks, headed by Lenin, discussed the possibility of legalizing and selling short-barreled
weapons
self-defense for citizens, since there was no means for a good law enforcement system in the country, and with the disarray of citizens, this system could become too expensive for the country. It pointed to the experience of Tsarist Russia, where a civilian short-cut was available, and purely criminal crime was one of the lowest in the world.
Lenin, in his writings of his time of emigration to Europe, pointed out then that in modern civilized society, street rudeness and, for example, harassment of women on the street are often stopped by a crowd of passers-by, even without police intervention. But after all, at that time almost every one of this crowd could easily have had a personal short-barrels with them. Therefore, the psychology was appropriate. But recently, one of the French newspapers conducted an experiment: during the day, in a crowd on the Champs Elysées in the center of Paris, by order of this newspaper, young artists imitated an attack and a collective beating of a person, repeating this performance several times at different times, because no one from the crowd even tried somehow intervene, everyone pretended that nothing was happening! Now in France, the carrying of personal weapons is strictly prohibited, you can only store at home.
Again, in the works of Lenin and in the memories of him, it is reflected that he always had the Browning with him, which he was confiscated only during the death-sickness — from the fear that he would shoot himself. From this information, I conclude that, from a purely human point of view, Lenin was a normal man, brought up in the traditions of genuine honor and dignity, even though he became the leader of the environment that vehemently rejected and broke these very traditions. And when the Bolshevik revolution occurred, then in the articles and instructions of Lenin immediately appeared disturbing statements that the main enemy and temptation for communists of all levels was not even counter-revolution, but bribe !! And bribery and domestic decay can destroy all the Bolshevik conquests, which, by the way, eventually happened at the end of the twentieth century.
N-yes ... The Bolsheviks went away, but the corruption remained, and even grew so much, that the Soviet government could just go backwards. And why? Because the concept of honor in too many people is either distorted or completely absent. Too many generations have grown in our country under the leadership of dishonest leaders. And in order not to even get rid of, and at least begin the process of eradicating the dirt that has accumulated in our society and the state, few purely punitive measures are vital conditions and laws that would put forward as concrete leaders or moral authority people who are not interested in corruption because, like Lenin, as a high-school student, they will achieve everything perfectly for themselves without bribes.
Many people strive for money at all costs, or rather, for wealth, seeing in it a universal tool that will give them a feeling of fullness of life and active participation in it. But there is another human multitude. An example for the economy: migrants with a different, often hostile culture, or even without any culture, have to be admitted. These migrants create their own enclaves, refusing to grow into local society and accept its customs, native Europeans are viewed as the subject of hunting and contempt. Migrant crime is growing, and the police, entangled in tolerant human rights laws, constantly demonstrates its impotence. And despite the fact that the situation is already becoming blatant, nothing changes, there is not even a hint that something can change once ... Most Europeans live for today, trying to get only momentary joys from life, they oppose everything that at least somehow prevents them from living a similar life, a sense of duty and work for a different, non-personal perspective are made more and more alien to them. This is what I consider manifestations of degenerative psychology that even biologically normal Europeans were able to settle in the minds of years and decades of open reeducational activities on the part of real degenerates allowed into the system of power and education with permission to spread and introduce their views on life.
Unfortunately, similar perspectives and manifestations are also more and more noticeable in Russia. No, we, thank God, have not yet perceived LGBT people as an option for the norm (it's strange, why hasn't anyone tried to declare hunchbackedness as a beauty option ?!), but there are already such inclinations. And most importantly, too many people in our ruling elite believe that only a thorough imitation of modern Europe will lead Russia to similar material well-being. I don't know how anyone, but I personally wouldn't like, even having a refrigerator full of delicacies, suits from "couturias" and a garage with a "bentliy piston", to know that my children or grandchildren in kindergarten and school are brought up by open gays and lesbians with transsexuals, suggesting to them that, in a criminal attack on them or on people nearby, they should try to run away, and if they don't run away, then try to engage in dialogue with the bastards, if they don't succeed either, then fulfill all their demands unquestioningly in order to survive at any cost. And in Russia it can happen very quickly, I mean the penetration of LGBT people into the system. Clear pattern!
For me personally, there is nothing unexpected in this pattern. Honesty is a derivative of honor; personal honor lies in the foundation of honor. Every normal person is born with him, feels him first instinctively, and then consciously, cherishes them, tries to save and secure. If you can not save, then the person and the life of a person or break, or a person becomes a scoundrel.
In the 19 century, Napoleon was the first in the world to ban corporal punishment for soldiers in the army, stating that flogging deprives a soldier of honor and he has nothing to fight for and die in the field of honor, the poetically called the battlefield then. As a result, Napoleon's army was able to crush all of Europe with its prowess. And where honor is not in honor, where opportunities for saving personal dignity are constantly diminishing, one should not expect honesty either among the people or at the top of society and the state.
I want to dwell on one argument, which increasingly flashes in Internet disputes by hoplofobs. Still could not get a high-quality and detailed response from our side. Hoplofobs constantly ask us: they say, why are we so paranoidly afraid, demanding personal weapons for ourselves, that we are constantly being robbed, beaten, raped, killed? Well, the first answer that personally comes to my mind is a humorous trick in the form of a counter question ... And if that were the case, would you immediately allow your personal short circuit and self-defense with it? I hope to read and listen to how our opponents will respond to it ... And if you take it seriously, then this question of them in the most exhaustive way, almost fundamentally shows the whole intransigence of our worldviews with them. Yes, criminals do not attack every day and hour, but every day and hour there is such a danger, which is magnified many times by the unarmed of citizens, attracting and arousing the impudence of the villains with their helplessness. For a normal healthy person, this situation is intolerable and humiliating. And for hoplofobov only a reason for appeals to rely on the police, to demand its strengthening and improving its work. We, unlike them, understand and see that you will not attach a police officer to everyone and everywhere, although there are such attempts, for example, Belarus ranks first in the percentage of police per capita, Russia is also ahead of many countries in this indicator. As a result, we firmly hold "leading" positions in the world in terms of homicide and crime, huge funds are diverted to the police from the budget and mass of young healthy people from the economy, but it's impossible to ensure a decent existence, therefore the police easily corrupt themselves and increase crime rates. thus the defenselessness of the citizens. In addition, when quantity is required, it is impossible to ensure quality, and in fact anyone is taken to the police. In addition, the police have preferential conditions for retirement ...
To be continued ...