The West Coalition Air Force resumed strikes on Deir ez-Zor. Under Israeli rocket attacks
aviation
in the provinces of Hama and Tartus, civilians were affected. It is reported
FAN
with reference to local sources.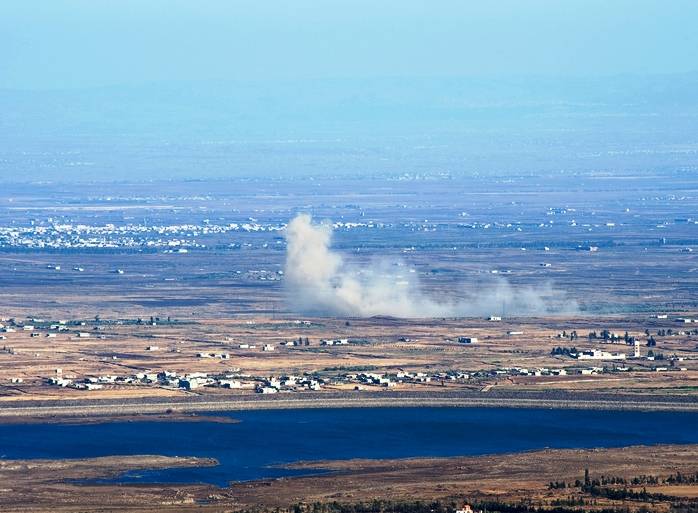 Illegal armed groups opened fire on the administrative center of the province of Aleppo. The fire was fought around the Al Hamdaniya quarter. Information about the damage was reported. The Turkish military opened an observation post near the city of Manbij.
The Western coalition air forces resumed attacks on the supposed shelters of ISIS terrorists (the group is banned in the Russian Federation) in the north-eastern part of the Deir-ez-Zor province. Before strikes from airplanes, leaflets were dropped over six settlements, in which local residents were asked to independently evacuate from the area of ​​operation.
In the evening, the Syrian air force began to strike the militants of a terrorist alliance led by Dzhebhat an-Nusroy (banned in the Russian Federation) near the town of Jisr ash-Shugur (Idlib province). In addition, the positions of terrorists in the western part of the region were hit by artillery strikes from the Syrian army.
At the end of the day, the Israeli Air Force struck several blows at the suburbs of Hama. Syrian air defenses managed to destroy several missiles, but at least five fell in the village of Wadi el-Uyun. As a result, one of the local residents died, and 4 was injured. Another object of attack was a research center located in the area of ​​the city of Masyaf.
In addition, in the province of Tartus, 8 civilians were hit by the Israeli air force missile attack.