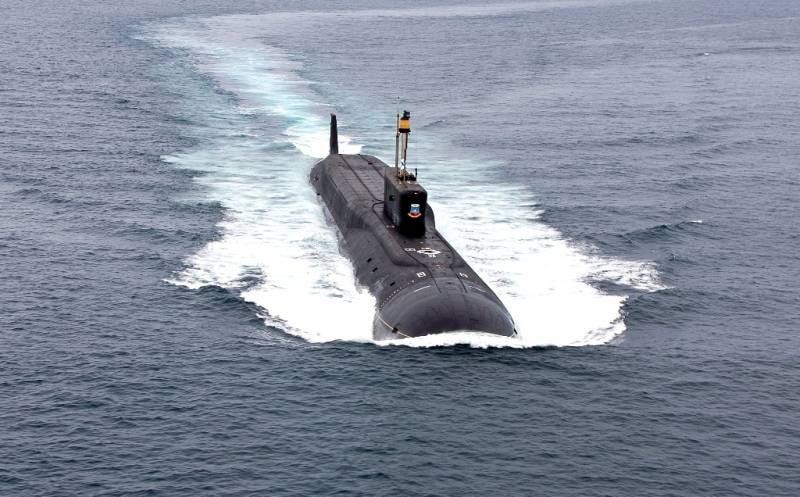 Despite the huge sums that the United States increases annually with the defense industry, it is as difficult for Americans to overtake Russia in arms as it is for the Americans to overtake the antelope. With significantly lower costs for the "military", Russia continues to develop and put into production innovative military equipment and
weapon
. For the past ten years, the Russian Federation has consistently strengthened the strength of its marine
fleet
as part of project 20380.
Last year, the "Perfect" corvette came to water, and today the "Loud" corvette arrived in Vladivostok. Both ships are designed for combat in the near sea zone with surface ships and enemy submarines.
In addition, as part of the creation of a multi-purpose underwater system, nuclear submarines of the fourth and fifth generations were presented, capable of diving to a depth of more than 1 km and silently moving to the designated target with great speed.
Vladimir Putin also spoke in March last year about unmanned submarines equipped with nuclear ammunition that can travel much faster than modern submarines.
Strengthening the position of the Pacific Fleet of Russia could not help but notice the Americans. So the commander of the Sixth Fleet of the US Federal Migration Service, Vice Admiral James Foggo, said on his Twitter account that the activity of submarines in Russia has seriously increased since he first appeared in military service in Europe, as well as since the beginning of the Cold War.
"The Russian fleet continues to pump rubles into the submarine zone, with the result that they have very effective submarine forces."
According to the general, the United States is "drawn into the fourth battle for the Atlantic" and is forced to confront Russia and China due to the sharply increased activity of the Russian Navy.
"The theater of submarine warfare is very important. This is a complex war game in which we all participate, "concluded James Foggo.
In late August, the Americans had to revive the second fleet of the naval forces to "contain Russia in the North Atlantic", referring to domestic submarines that terrify the Americans.