Russian gunsmiths managed to create one of the most deadly rifles in the world - MC-116M, leads a resource
Popular Mechanics
opinion of an American expert.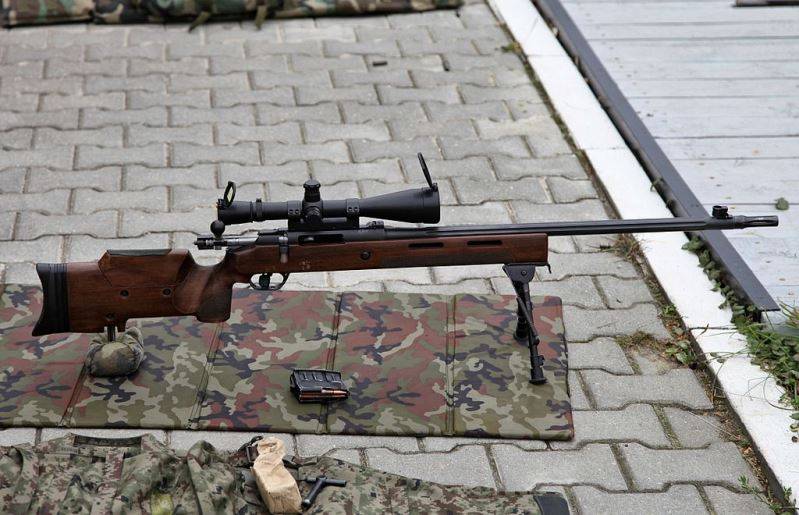 rifle MC-116M caliber 7,62 mm.
The uniqueness of the sniper rifle, adapted to the chambered caliber 12,7 mm, is that its destructive power is combined with noiselessness, the expert notes.
He recalls that the basic version of the 7,62-mm rifle appeared in the 1997 year. The range of its effective shooting was 800 meters. Now the Russians have introduced a new version with new qualitative characteristics.
The author notes that make quiet
weapon
12,7 mm caliber - a very difficult task. As a rule, initially a less noisy caliber is used for this, for example 5,6 mm. The difficulty is also in the fact that it is not enough to muffle the weapon itself, since the bullet itself creates a powerful sound wave.
However, the Russian designers also solved this problem: the heavy bullets of the MC-116М fly at subsonic speeds without loss of accuracy. Even at low speed, the 12,7 mm bullet retains its lethal force, punching modern body armor at a distance of up to 300 meters, the material says.
As the newspaper writes, in a real exchange of fire, opponents rarely see each other in the face, more often they are guided by sounds and flashes, opening fire back. As a result, the one whose weapon is harder to detect gets a big advantage.
According to the expert, the new Russian rifle has all the chances to become the benchmark for silent sniper weapons. She will be interested in the special forces conducting operations in the conditions of urban development - it will be almost impossible to determine where the shot came from.